Reading Time:
6
minutes
Cheshire's history dates back to the Roman Empire and saw action during the English Civil War. As could be expected, the county is very haunted with many of its historic buildings sharing a ghost or three. Check out some of Cheshire's most eerie landmarks below…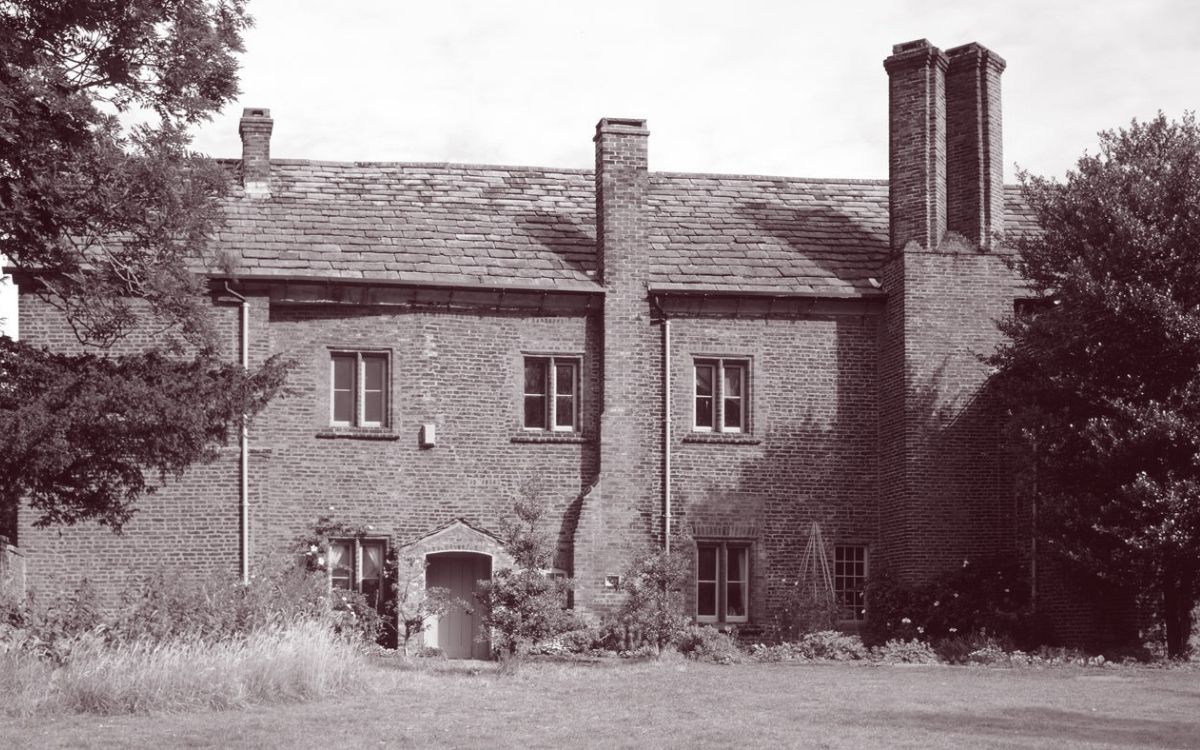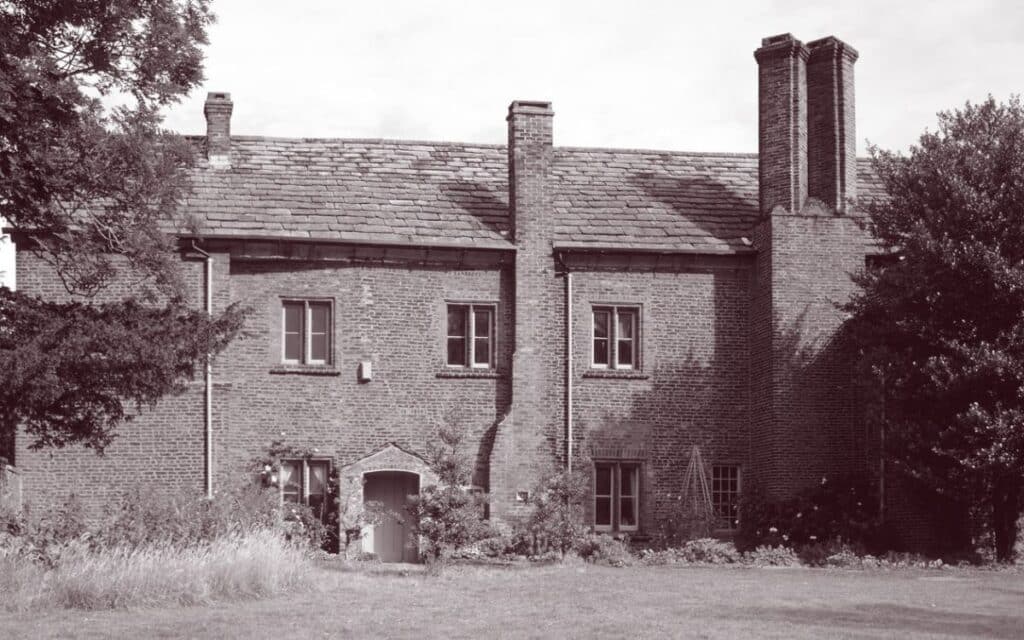 Hartford Hall Hotel
81 School Lane, Hartford, Northwich CW8 1PW
The Hartford Hall Hotel in Hartford was built in the 17th century on the site of what was formerly a convent and a manor. Legend has it that it's haunted.
There have been sightings of a nun's ghost among both guests and employees. And there's been other strange occurrences near the Hartford Hall Hotel that have been attributed to the nun too.
It's believed the nun met her end after being smashed against a wall in an adjacent monastery, for some reason, now lost to the sands of time.
The Old Hall Hotel
High Street, Sandbach CW11 1AL
Sandbach's Old Hall Hotel dates to 1656 and is Grade I-listed. This beautiful yet creepy home has featured on paranormal TV series, including Most Haunted.
With at least 14 ghosts, this is one of the most haunted sites in Cheshire. Hotel visitors often feel pushed beneath the water while having a bath, while some wake up at 3am thinking their room is on fire.
Sir John Radclyffe, the original owner, is often seen at The Old Hall Hotel. He appears as a towering 17th century gentleman.
A mournful grey woman seeking her child is also supposed to haunt the property, where a baby's bones were discovered during renovations. Other ghosts include a cat, a dog, children, an elderly woman in a rocking rocker, and a beekeeper.
Rowton Moor
Rowton, Cheshire
Mysterious incidents on this Nantwich site are blamed on a particularly vicious English Civil War battle in 1645. Many troops died there and it's a must see for anyone interested in haunted Cheshire.
The Battle of Rowton Moor took place on September 14, 1645. Lord Bernard Stewart and Marmaduke Langdale commanded King Charles' army against Oliver Cromwell's troops. More than 600 Royalists, including Lord Stewart, were killed.
You may see Lord Stewart's ghost galloping over Rowton Moor on the anniversary of the conflict. There are also accounts of distant music performed by King Charles the First's court musician William Lawes, who also was killed during the battle.
Capesthorne Hall
Congleton Road, Siddington, Macclesfield SK11 9JY
Capesthorne Hall, near Siddington in Cheshire, has been standing for about 1000 years. Its existing country house construction and private chapel were erected in the early 18th century following Neoclassical designs, replacing the older property.
Capesthorne Hall is home to a variety of ghosts, but one of the most often reported is an apparition of a grey woman seen in the west wing of the structure. A number of shadow people may also be seen heading down the steps leading to the church.
The most terrifying incident that guests have experienced is an encounter with a disembodied limb! According to legend, one of the Bromley family's younger members was in bed when he heard a hammering on the bedroom window! When he went to investigate, he saw a phantom arm trying to open the window! He immediately froze in fright, then stared as it vanished into thin air.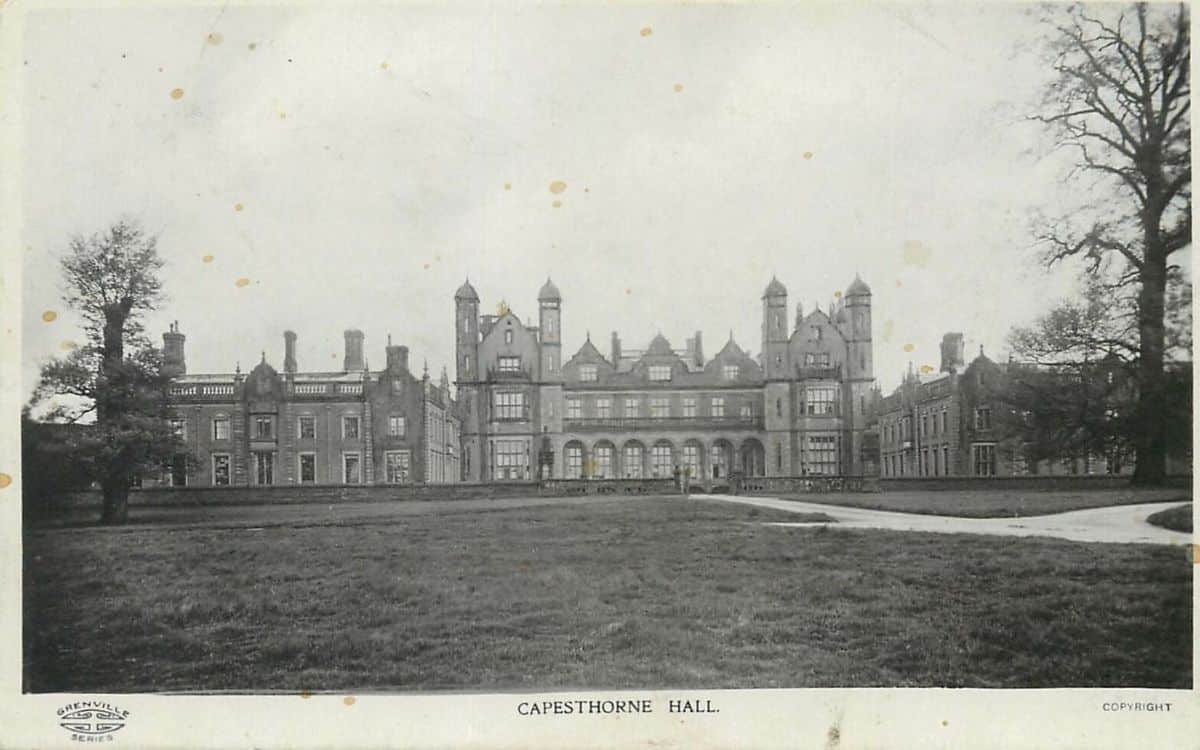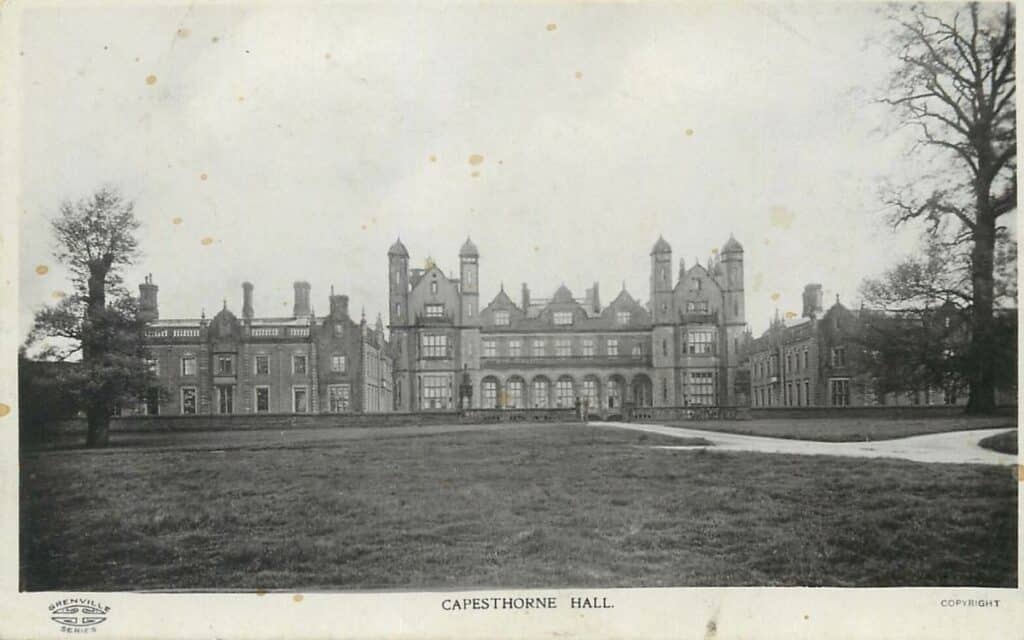 The Pied Bull
57 Northgate Street, Chester CH1 2HQ
The historic 11th-century Pied Bull Hotel has been called Chester's most haunted pub. And with various reports of ghostly occurrences in all 12 rooms, two of which are haunted by chambermaids, it would be hard to argue against that claim.
Staff are frightened to go into the pub's basement, which is supposed to be haunted by a man named John Davies.
In 1609, it was said that Davies "casually fell down a flight of stairs leading to the cellar belonging to the Pied Bull, and with a knife in his hand… and died".
You can read more about The Pied Bull on the Spooky Isles here.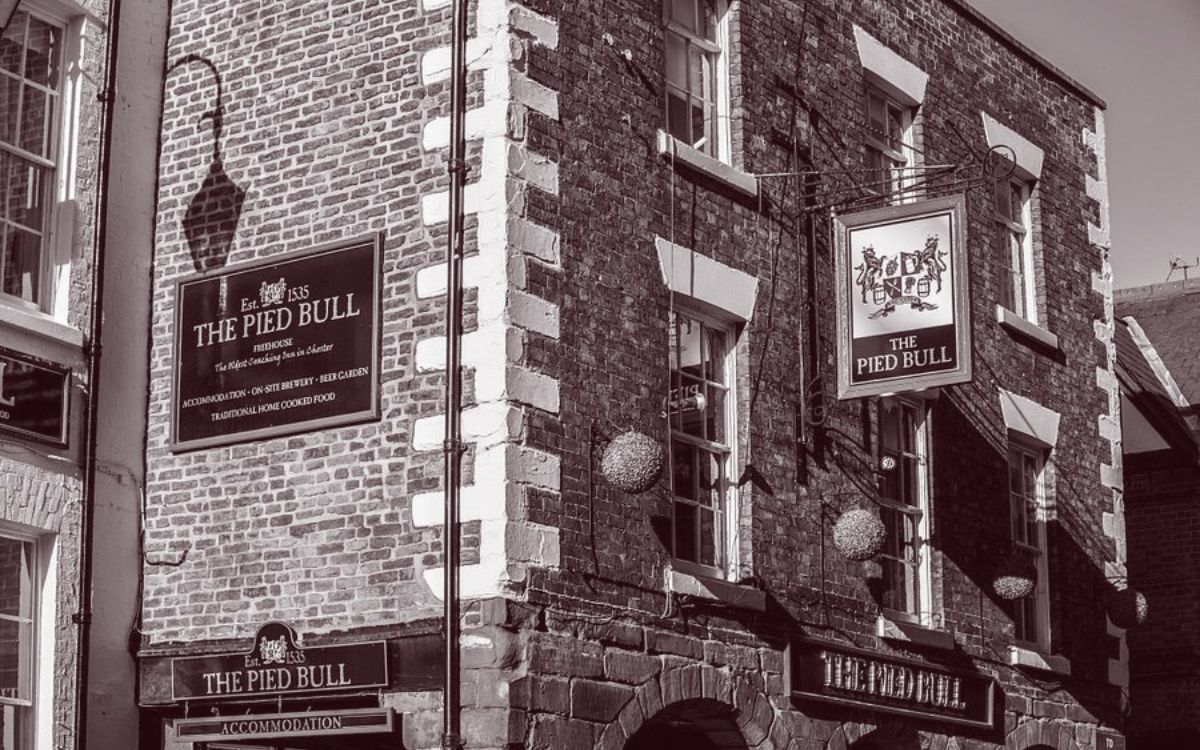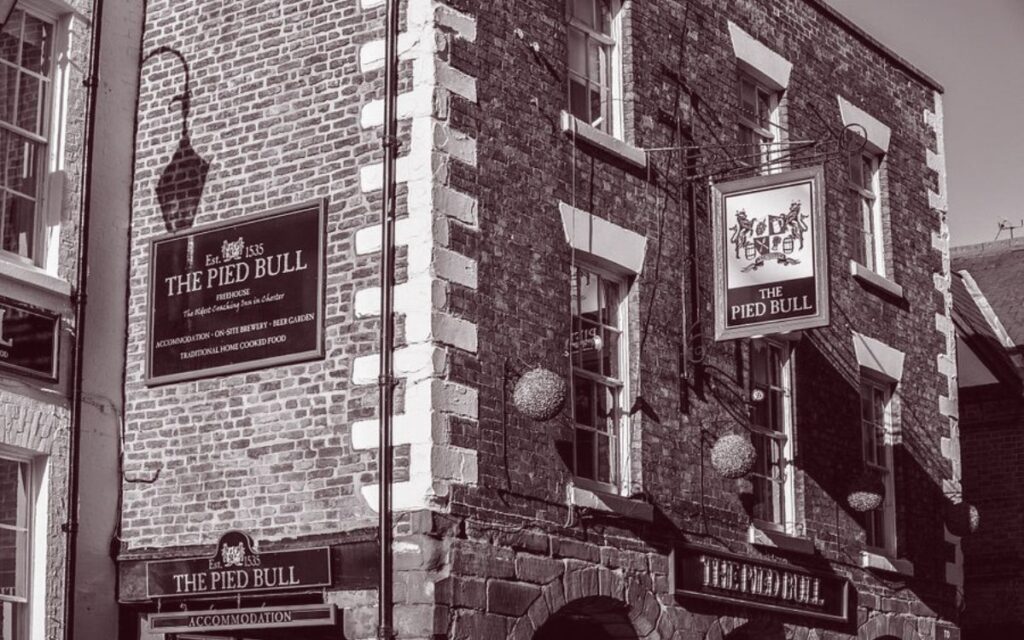 Hack Green Nuclear Bunker
French Lane, Nantwich CW5 8BL
Hack Green Nuclear Bunker has been twice on Most Haunted due to its incredible spooky paranormal activity.
Hack Green was used to divert German bombers from Crewe's key railway junction during World War II. The Home Office used it as Regional Government Headquarters after it was abandoned until the 1990s. Since the hidden bunker opened as a museum in 1998, both personnel and tourists have reported odd occurrences.
A man dressed in uniform appeared in the bunker's main passageway. Two more apparitions have been seen in the same hallway, and personnel claim it seems dangerous. The bad energy has caused some people to faint.
In Room 9, a telecommunications section, a beautiful young woman's spectre is regularly seen working. There's also an intimidating masculine energy in the room. Old phones that have been unplugged for years can still ring.
The bunker's theatre is the busiest place. Visitors have been touched or pushed by invisible hands and have heard moaning and banging.
Once, a visitor, seriously overcome by the paranormal activity, required an ambulance.
Lyceum Theatre, Crewe
Heath Street, Crewe CW1 2DA
The paranormal activity at the Crewe Lyceum Theatre was believed to be so intense that an exorcist was called in to clean the premises in 1969. But despite this intervention, it does not seem to have helped. Apparitions have continued to haunt this Edwardian theatre for at least the past 50 years.
The Crewe Lyceum Theatre was erected in 1876 as a Roman Catholic Church. It was converted into a purpose-built theatre in 1887, but it burnt down in 1910. The next year, the theatre was reconstructed.
A woman in white is said to represent the soul of a ballerina who committed suicide in her dressing room. She's been seen on stage and in the circle, and guests have reported they smell lavender when she's around.
A hooded figure has been seen in the basement, which is supposed to be connected to the ancient church, while the mischievous phantom 'Charlie' enjoys hiding stage equipment. Some believe that a deeper evil spirit lurks behind the scenes and is maybe responsible for the 1910 fire.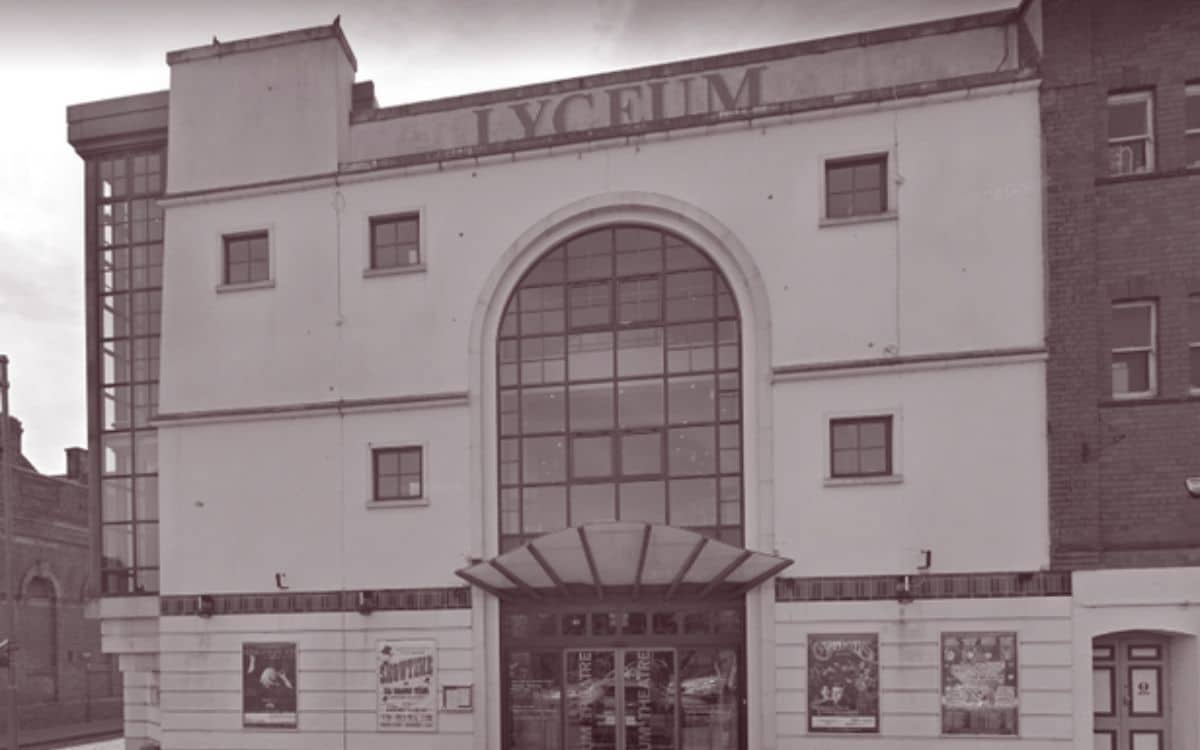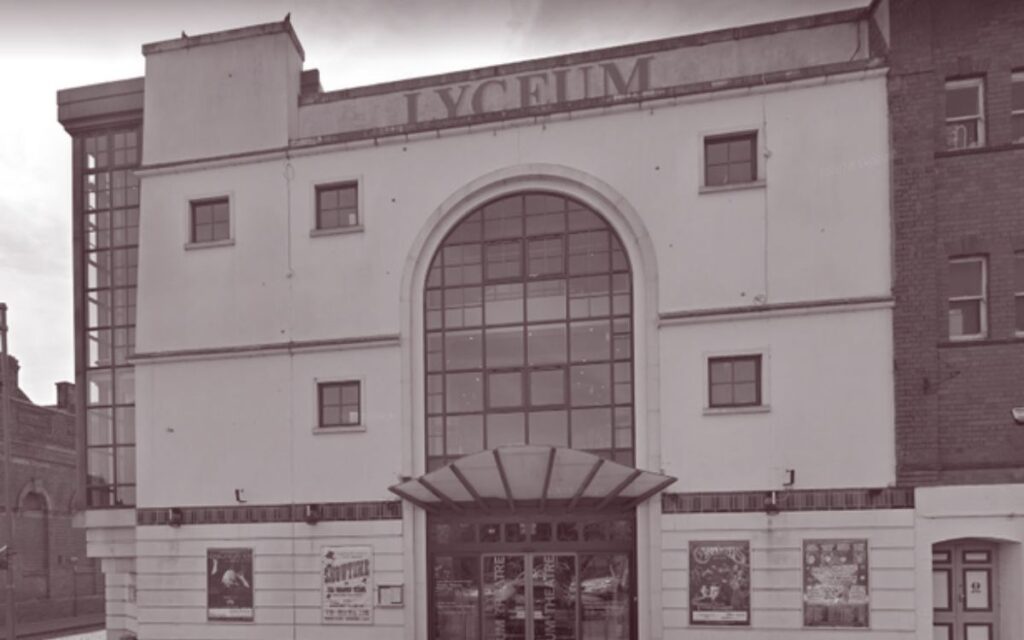 The George And The Dragon Hotel
1 Liverpool Road, Chester CH2 1AA
The George and Dragon Hotel, located on an old Roman road, is just one of several haunts you'll encounter on a stroll around Chester's city's centre. This Victorian pub is surely haunted by the spirits of Roman warriors.
Since it was against the rules to bury legionaries within a Roman stronghold, they were instead memorialised on each side of the entrance.
Underground footsteps have been heard by employees and patrons of The George and The Dragon, and they are said to be tracing the path the Roman Road once did.
Since the present road is several feet higher than the old road level, the noise is most noticeable in the cellars, which are closer to the former road level.
Shrigley Hall Hotel
Macclesfield SK10 5SB
The Shrigley Hall Hotel is a grand Victorian house in Cheshire surrounded by Macclesfield's picturesque countryside.
Many paranormal investigation teams, including renowned medium Derek Acorah, have been to Shringley Hall Hotel in search of its frightening past. Although the specifics of the paranormal activity at the Shrigley Hall Hotel are sketchy at best, a number of guests have claimed to have encountered a ghost during their stay.
Many guests have claimed paranormal activity, including seeing apparitions, hearing noises, and experiencing cold spots. One visitor reported seeing a ghost stroll casually into his bathroom!
Tatton Old Hall
Tatton Park Gardens, Knutsford WA16 6QN
Tatton Hall, a Grade II, 15th century manor house owned by National Trust, has become a favourite destination for ghost investigators in recent years owing to the abundance of paranormal activity that has occurred here. (Most Haunted's Yvette Fielding described it as "one of the most haunted locations I have ever investigated".)
Unexplained footsteps and frightening shuffling noises, accompanied by a threatening, dark presence, are just a few of the things that go on within Tatton Old Hall. Significant temperature variations have been observed, and some folks are so terrified that they are unable to return to the building.
Tatton Old Hall was the original manor house in Tatton Park, but it was replaced in 1716 by the significantly grander Tatton Park Mansion. The new property and surrounded gardens are also considered haunted.
Have you seen a ghost in Cheshire? Tell us in the comments section below!