Reading Time:
4
minutes
Dark and supernatural tales haunt the village of Datchwood in Hertfordshire, says RICK HALE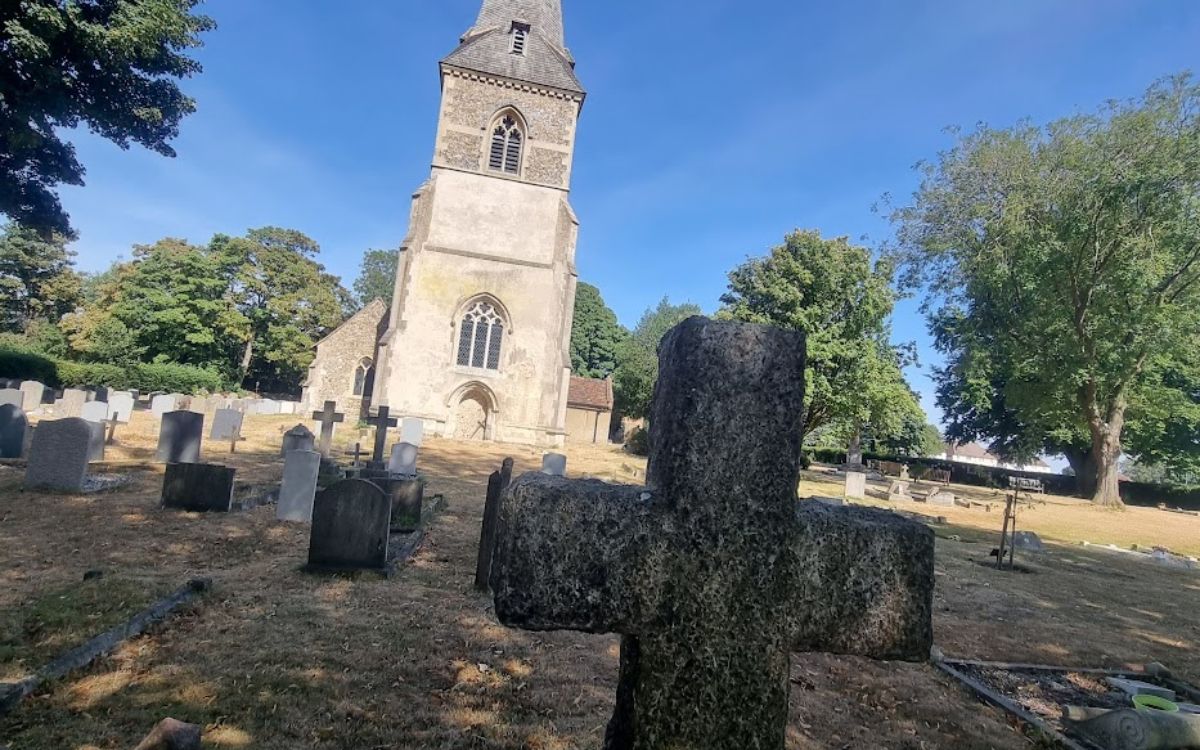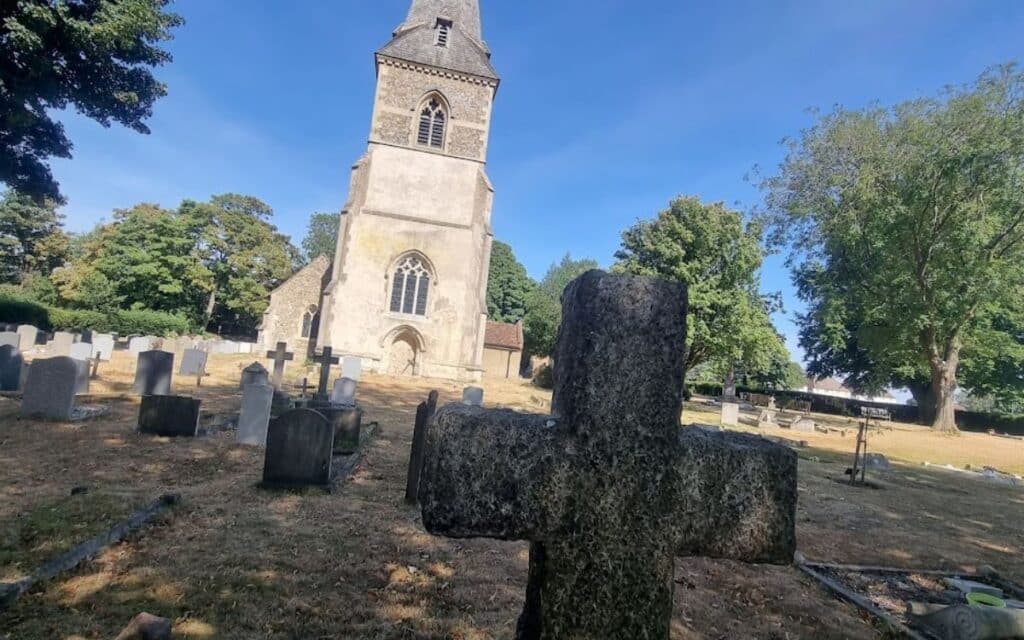 Situated along an ancient Roman Road, between Hertford and Stevenage, is the small rural Herfordshire village of Datchworth.
Upon visiting this quaint village, people have remarked that walking its streets is like taking a step back to a much simpler time.
A time when people lived closer to the earth and were kind to their neighbors.
And although this is quite true on the surface, something dark, perhaps even sinister, resides just below the streets and houses of Datchworth.
It would seem this unassuming village does in fact have a dark history.
A history of murder, crime and madness that just might make Datchworth the most haunted town in Hertfordshire.
History Of Datchworth
If it wasn't for the Norman invasion of Britain, leading Datchworth to be added to the Domesday Book, the village may have been swallowed up by time and forgotten.
As far as its history is concerned, only two things sets Datchworth apart from its neighbouring villages.
Up until 1665, Datchworth Green was home to a number of public floggings.
And Datchworth was the location of the last enemy attack of World War II when a V-1 flying bomb slammed into a nearby field on Woolmer Green.
You would be excused if you questioned how this town, where not much happens got to be so haunted.
The hauntings of this town can be found in 5 different locations where the ghosts are extremely restless.
The Pie-Man Cometh
Throughout much of British history small villages and off the map towns were perfect hunting grounds for hardened criminals and bloodthirsty thugs.
And Datchworth was no different, as it was the hunting ground for the murderous Pie-Man and his gang.
In the 18th century, Walter Clibbons and his family seemed like any other merchants in Datchworth.
Clibbons baked and sold delicious pies at the fairs and markets around the village.
By all appearances, Clibbons was little more than an innocent baker. Nevertheless, there was much more to Clibbons. Something dangerous.
Clibbons, who claimed to be hearing impaired, kept tabs on who made the most money at the markets. Nobody would ever expect the deaf baker of malfeasance.
On 28 December 1782, Clibbons and his gang violently attacked and robbed a local farmer.
After beating the man to death, Clibbons and his gang fled. In their twisted joy of making a big score they never saw the vengeance that was about to befall then.
The farmer's son and his uncle tracked Clibbons to his hideout and shot him dead. Although the murderous Pie-Man lay dead and bleeding, they weren't done making an example of him.
The two men tied his lifeless body to a horse and smacked the horse on its rear, sending it running through the village. Corpse and all.
Since that time, the unearthly screams of a man and the gallop of a phantom horse can be heard in the streets of Datchworth.
The violence of the murderous Pie-Man left on the psychic landscape of Datchworth for all time.
Rectory Lane
The seemingly appearing Rectory Lane is perhaps Datchworth's darkest haunting. A haunting with its origins in human cruelty.
In 1769, a hellish scene was discovered by a young boy in a Datchworth poor house.
The emaciated remains of James Eaves, his wife, and infant son were discovered in vile conditions.
The only survivor, their 11 year old son was found crawling among the mortal remains of his family. He himself was nothing more than skin and bones and completely mad.
It's widely believed the family was allowed to starve to death.
When their remains were removed, and loaded into a cart the driver took the cart down Rectory Lane to bury what was left of the Eaves.
For the years that followed, people traversing Rectory Lane have reported a bone chilling sight.
A spectral cart is seen solemnly moving down Rectory Lane guided by a ghostly man in black.
And if that isn't enough to scare you off, the white, limp and lifeless limbs of what is believed to be the Eaves family is seen hanging out the sides of the cart.
A second ghost is reported along Rectory Lane. The spectral image of a headless horse gallops along the lane and vanishes.
If you're looking for a nice place to take a walk and clear your head, find another road. Because Rectory Lane is not it.
The Church With The Witches Hat
The picturesque All Saints Church, or the church with the witches hat, is the next stop on our tour of haunted Datchworth.
All Saints Church was built in the 12th century and its steeple is said to be shaped like a witches hat.
And this curious church and its graveyard is just as haunted as you might expect. 
People passing by the church have heard the unnerving sound of chanting coming from an unexplained source in the graveyard.
And shadowy apparitions are often seen dancing among the tombstones, even in the light of day.
One local woman claimed that after a visit to the churchyard, a deep feeling of sadness and oppression followed her home and stayed with her for days.
The Tilbury
What haunted town or village would be complete without at least one haunted pub? Here in Datchworth, The Tilbury is it.
According to local legend, the Tilbury is haunted by a jester who was tied to a whipping post and beaten to death. His crime, failing to get a laugh. Kind of brings new meaning to the saying, "dying on stage." Something all comedians fear.
The screams of the jester are heard ringing out through the pub as well as his bloody apparition makes the occasional appearance.
Undoubtedly still trying to get a laugh long after his violent and painful demise.
Little Old Lady Of The Lane
Our fifth and final stop on this tour of haunted Datchworth brings us to Hawkins Hall Lane.
The apparition of a small, hunched over elderly woman dressed all in black walks along Hawkins Hall Lane.
When a concerned good Samaritan approaches the elderly woman to see if she needs help, they are horrified to find she has no head.
As the good Samaritan backs away they watch as she fades away to nothingness.
Datchworth in Hertfordshire often gets lost among the other haunted villages that dot the British countryside.
But I assure you its just as haunted as its more famous counterparts. So do yourself a favour and visit haunted Datchworth. You won't be disappointed.
Have you seen anything strange in Datchworth? Tell is about it in the comments section!