Reading Time:
4
minutes
Derek Acorah is one of Britain's most famous spirit mediums, having starred in the early years on Most Haunted and most recently in Celebrity Big Brother.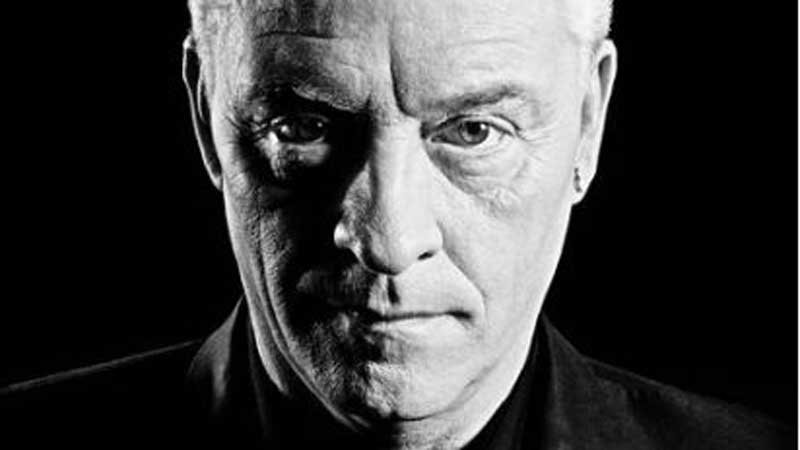 Here are some interesting Derek Acorah facts
1. Derek Acorah's been communicating with spirits from an early age
"I first became away of my ability to communicate with the world of spirit as a small boy," Derek wrote in his 2005 book, Ghost Hunting with Derek Acorah.
"I was living with my family at my grandmother's house when one day I saw what I thought was a man standing on the first-floor landing. He spoke to me and as he reached out towards me, it felt as though he was ruffling my hair. I was very afraid and raced down the stars to tell me grand that there was a strange man in the house. My gran and my mother hurried up the stairs, but there was nobody to be found."
Derek later learned that the man had been his grandfather, who had died three years before Derek's birth!
2. He was a professional footballer in his early days and communicated with Liverpool FC manager Bill Shankly from beyond the grave
Derek was signed as an apprentice pro footballer with Liverpool Football Club as a 15-year-old (though his father would have prefered he signed to Everton – Liverpool's local rivals).
Derek went onto play with Wrexham, Glentoran, Stockport and even Adelaide in Australia, before retiring at the age of 27.
Before gaining fame on radio and TV, Derek communicated with his deceased former 'boss' Liverpool FC manager Bill Shankly during a reading at a Spiritualist Church.
Derek revealed in 2004's The Psychic Adventures of Derek Acorah that Shankly told him not to worry about his football career but to embrace mediumship.
3. Derek met his spirit guide Sam more than 2000 years ago in Ethiopia
Derek explains in "Most Haunted: The Official Behind-the-Scenes Guide" that his spirit guide Sam made contact with him as a young child. But it was not the first time they met.
Derek says: "Sam and I first met in Ethiopia more than 2000 years ago, when I was incarnated as one of five children in a family of poor farmers. Sam – or Masumai as he was known then – was a traveller we knew, a man of great wisdom for whom I had great respect."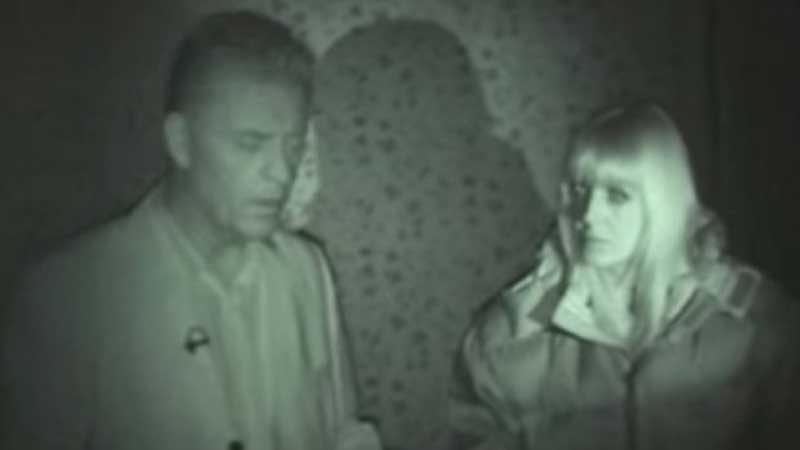 4. Derek is both clairvoyant and clairaudient
Derek Acorah claims to be both clairvoyant and clairaudient, which means that he can hear and see spirit people.
"If a person who has passed into the world beyond wishes to speak to me, they can do so," Derek wrote in his 2005 book, Ghost Hunting with Derek Acorah.
"However, I cannot comment or demand they do so. I cannot order a spirit person to suddenly appear and speak to me. I can only ask, and if they wish to do so, then they will. I communicate with them either directly or through Sam.
"If it happens that a spirit person has not been over on the other side long enough to learn how to communicate with me directly, they will tell Sam what they want to say and he will pass on their messages to me."
5. He's played himself on Doctor Who
Derek Acorah appeared as himself in "Army of Ghosts", a 2006 episode of Doctor Who.
The episode sees the world overcome when all the public can see ghosts and Derek in a flash-and-you'll-miss-it cameo bemoans on telly "Nobody needs me anymore!".
Derek said about the cameo afterwards: "It may have only been a couple of seconds, but at least I can say that I have been on Dr Who!"
6. Derek Acorah knows the date of his own death
"People are always incredulous when I tell them that i know exactly when I'm going to die – in the March of my 84th year," Derek revealed in Most Haunted: The Official Behind-the-Scenes Guide.
"I also know that I'm going to be in a plane crash in my 63rd year, on a flight between the USA and Canada, and I'll be one of only three survivors. But not getting on any planes that year is not the answer – if I didn't, it would just happen in some other way."
(BTW Derek is now 67, so we guess that plane crash never happened?)
7. You've never heard of the most haunted place Derek has investigated because he won't reveal it
"I'm often been asked where is the most haunted location I have ever investigated," Derek writes in Ghost Hunting with Derek Acorah.
"I imagine that people expect me to name a famously haunted castle, manor or inn.
In truth, the most haunted place I have ever visited is a rambling old farmhouse on the outskirts or Merseyside.
"Unfortunately, it is a private home and I am therefore unable to identify it."
Here's something everyone knows about Derek – Mary loves Dick!