Reading Time:
4
minutes
Wrexham is the largest town in North Wales, situated between the Welsh mountains and the lower Dee Valley on the border of England. Evidence suggests it has been inhabited since the Mesolithic period and the town has seen many bloody battles over the centuries. If you fancy a spooky weekend in Wales look no further as CLAIRE BARRAND explores the top five haunted places to visit in Wrexham.
Trevor Arms in Marford, Marford Hill, Wrexham LL12 8TA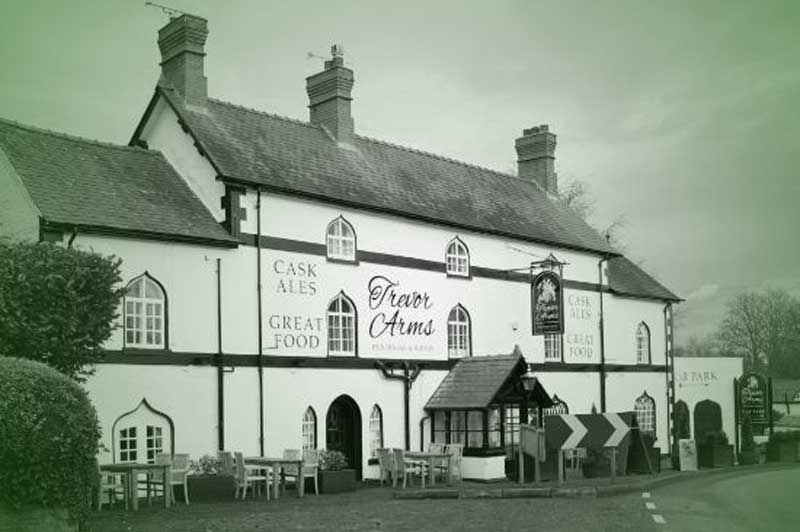 This Grade II listed building was a coach house once upon a time, which has a large stable block. It has since been converted into a guest house and pub.
However, if rumors are to be believed it seems that some of the guests from the past have never checked out!
Room 30 is said to have a powerful vortex which serves as a portal to the underworld, and visitors report a lot of energy in there.
Other spirits that lurk here include a Cavalier, a young girl and a woman that sits by the fire in the bar area.
One of the most creepy stories tells of a Victorian man wearing a leather apron, with mutton chops.
A resident saw him after hours and asked him to leave, and the specter replied: "Make me!." before vanishing!
Rumours are that he is a farrier that haunts the stables, after suffering an untimely death as a horse kicked him in his head. Other guests have reported seeing drawers open by themselves.
The Village of Marford, Wrexham, LL12 8TA
The village of Marford is where the haunted pub The Trevor Arms stands.
Located on the Welsh Border between Wrexham and Chester, it is so haunted here that several buildings in the village incorporate crucifixes, or have cross-shaped windows on them to protect them from evil spirits.
The most famous ghost is that of Lady Margaret Blackbourne, also known as Lady Blackbird, who was viciously murdered by her husband George in 1713.
Residents of Marford – also known as "The Haunted Village" – are said to often witness her spirit roaming the village, rumored to be seeking her revenge.
Pen-y-Lan Hall, Ruabon, Wrexham
Built-in 1690 by the founder of Lloyds Bank, Pen-Y-Lan Hall is said to house numerous ghosts, many of them children.
Guests report hearing footsteps when nobody is there and disembodied voices from empty rooms.
Eerie dark shadows loom in corners with no logical explanation, and recent paranormal teams claim to have captured evidence of a "ghost boy".
One particularly interesting story is that of a ghostly man that saved a child from drowning in the River Dee on the estate after he was seen on a bridge near the incident.
Strange photographs appearing to show ghostly faces in the windows of the hall have also been captured.
The Golden Lion, Chester Road, Rossett, LL12 0HN
Once an old coaching house the oldest part of the building dates from the late 18th century or earlier.
Inquests were often held here, and one particular gruesome story is that a ploughman by the name of Jeffrey was hanged for attempted murder and his decomposing body strapped to a gibbet and displayed as a deterrent to criminals.
This unfortunately deterred many people wanting to trade at the coach house which was a thriving place for agricultural auctions at the time, and so locals prised off the iron bars to release the gruesome corpse from display.
One of those bars is said to still be in an outbuilding attached to a piece of wood at the Golden Lion and Jefferey the ghost is said to haunt the building.
He is particularly active in bedroom 2. He has also been known to move bottles and turn glasses and chairs upside down in the bar.
Plas Teg, Pontblyddyn, Mold CH7 4HN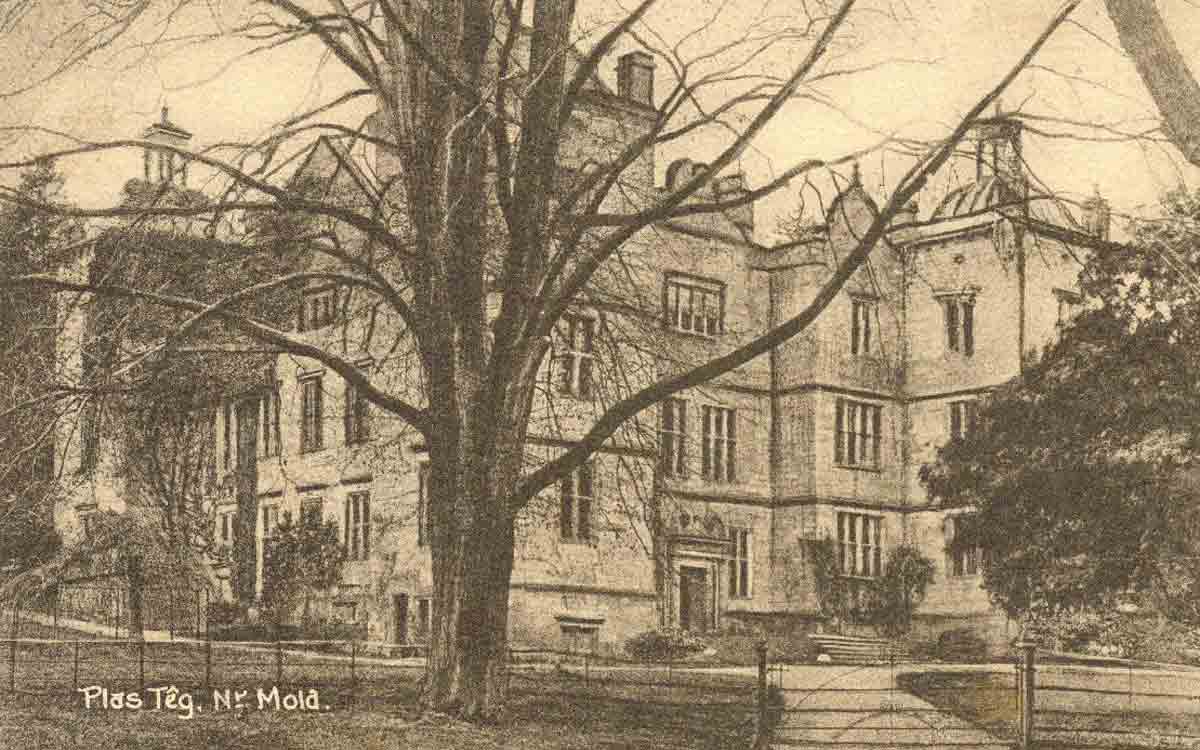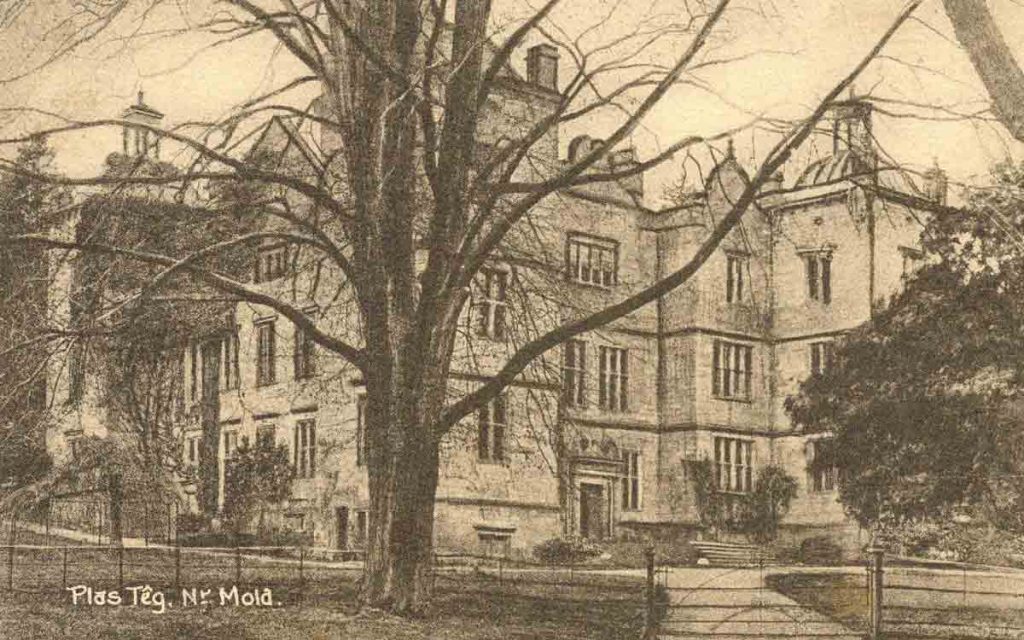 Plas Teg in Wrexham is one of the most significant Jacobean houses in Wales. It stands defiant against years of neglect and is undoubtedly incredibly haunted.
Set high in the hills overlooking the valley below it this now restored building is incredible, it feels as though you have stepped back in time and of course it has a history crammed full of spooky stories.
Paranormal teams report unusual activity here during investigations. One woman was driving past in the dark, on a clear night when she had the fright of her life. A woman in black Victorian clothing suddenly appeared in front of her in the middle of the road causing her to swerve and stop abruptly.
The terrified driver burst into tears, convinced she had just killed someone but soon realised there was nobody around.
There is a legend that Dorothy Trevor, a 16-year-old heiress, and daughter of the 1st Sir John Trevor, fell in love with a local farmers boy and decided to elope because her family did not approve.
She took her jewelry and hid it in a box near a well planning to take it with her, but when she went to retrieve it, she lost her footing and drowned in the well.
It is said that her ghost wanders the grounds of Plas Teg looking for her lover.
Read more about Plas Teg Hall, North Wales' most haunted house.
Have you seen a ghost in Wrexham? Tell us about it in the comments section below!