BECKY KEANE recounts the chilling tale of Dorothy, the Deadly Bannister Doll of Preston, Lancashire….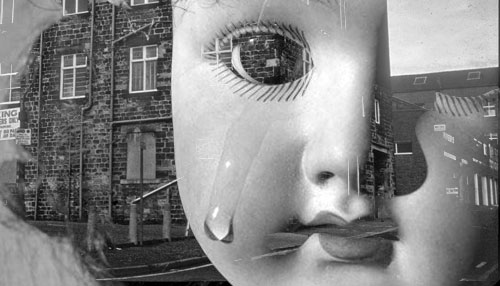 The people of Preston rarely mention Dorothy, nicknamed the Bannister Doll, for fear that saying her name will summon her tormented spirit.
Who was the Bannister Doll?
Dorothy caught the eye of many men, she knew being unmarried and pregnant would bring shame upon her family.
Her father flew into a fit of rage and dragged his terrified daughter into the garden and whipped her as punishment when he learnt of her unborn child.
Due to her injuries, soon after Dorothy died.
Her body was buried at The Holy Trinity Church and her spirit still lurks and seeks vengeance against males. A stone marks the spot at Ladyewell Street and Heatly Street where Dorothy died.
Parents regularly dragged their daughters to the stone to show what happens to promiscuous girls.
A young man with bloody fatal injuries was found not long after Dorothy's death, his rib cage smashed to pieces and his skull shattered.
Investigators were mystified and two more disfigured bodies were found with the same fatal injuries. Reports of the horrific deaths ceased, but the Bannister Doll was not finished.
Mayor Bannister, Dorothy's father died and new tenants moved into his home, the new tenants fled after only two nights, the Bannister Doll had tormented them.
Another family moved in soon after and only lasted three nights.
A ghostly girl seen floating up Snow Hill, her appearance so frightening she terrified anyone who sees her.
On a dark early morning in the 1960s a milkman was scared senseless after seeing what he believed to be The Bannister Doll's spirit.