Reading Time:
3
minutes
Preston, the administrative centre of Lancashire, has a long and dark history dating back to Roman times, which makes for a great haunted city, BECKY KEANE says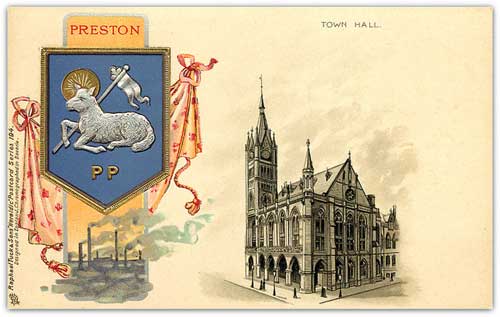 Samlesbury Hall, Preston New Road, PR5 OUP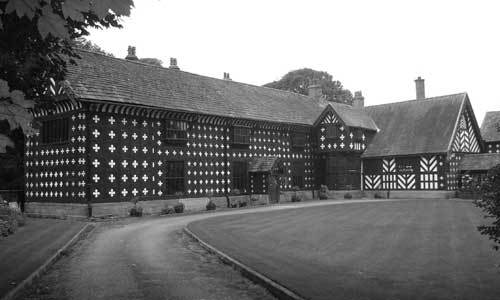 Built in 1325, Samlesbury Hall is one of the most beautiful buildings I've ever had the pleasure of visiting. The Hall once surrounded by a moat, is encompassed by idyllic woodland. Associated with the so-called Samlesbury Witches, it's haunted by several spirits.
A white lady believed to be Dorothy Southworth, who reportedly waits at a bus stop just outside the Hall haunts here.
Many bus drivers have stopped for the white lady to disappear to their shock, she has also been seen walking in the nearby fields. Shadows and slaps across the back of the head have been experienced.
From bodies buried in a garden wall and a stained wood floor believed to a murder priest's blood, the Hall is well worth of a visit. The Hall offers weddings, ghost hunts and accommodation for those who are brave enough to stay.
Chingle Hall, Whittingham Lane, Goosnargh, PR3 2JJ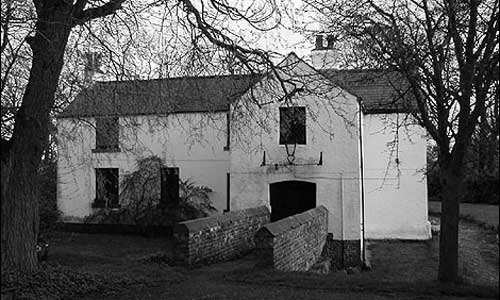 Chingle Hall has to be one of the spookiest places I've ever heard about.
Now a private residence, the Hall has its own chapel and comes complete with priest holes.
Constructed in the 13th Century, the Hall is known for its paranormal happenings.
From kitchen items mysteriously moving to full blown apparitions have been witnessed.
Audio phenomena is rife here as well as lights being seen.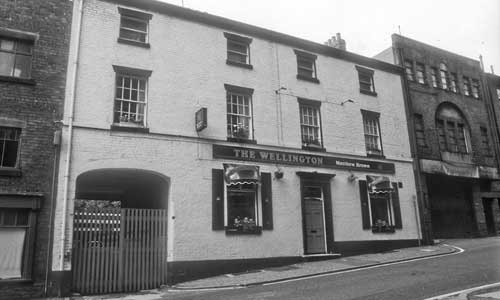 Throughout the years many customers and employees of The Wellington have reported many incidents, therefore giving it a reputation of it being the most haunted pub in Preston.
From objects hurling through the air to electrical items having a life of their own.
One landlord of the pub moved out after their bed shook.
This pub seems to have more than just spirits from behind the bar.
The Sun Inn, Windy Street, Chipping, PR3 2GD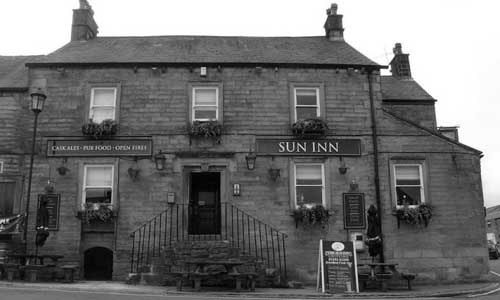 Placed in the award winning village of Chipping, The Sun Inn was featured in Michaela Strachen's Great British Ghosts programme.
Haunted by a young girl named Lizzie Dean who has been seen many times.
Lizzie sadly hung herself after discovering the man she loved proposed to her best friend after he proposed to Lizzie.
She committed suicide in the attic overlooking the nearby church on the day of the wedding.
Clutched in her hand was a note requesting that she be laid to rest at the entrance of the church.
This was so her best friend and ex lover would have to walk past her every time they attended church.
You can visit Lizzie Dean's grave today.
Lancashire Infantry Museum, Fulwood Barracks, PR2 8AA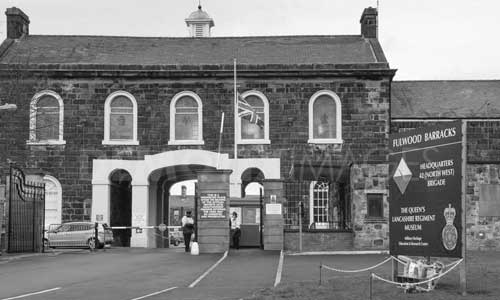 A museum in Preston dedicated to the brave men and women of our armed forces, houses not only regimental archives but its very own ghosts too.
From apparitions and noises to reportedly a Private who died elsewhere haunts here.
Presences in the Old Officers Mess and The Chapel have all be felt. More disturbing is that a fleet of Roman Soldiers have been seen on stormy nights.
Scarily enough they only present showing from the waist up.
This may be due to the fact the ground level has risen in the last couple of thousand years. (When visiting, if using Sat Nav enter PR2 8AB).