BECKY KEANE counts down five haunted places you can visit in creepy Chorley…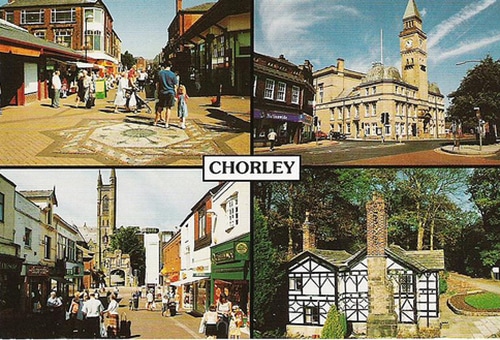 Astley Hall, Southport Road, Chorley, PR7 1NP
Astley Hall in Chorley is a beautiful Elizabethan country house dating from the 15th Century. Now known as Astley Hall Museum and Art Gallery, having being extensively added to over the years it offers ghost hunts to would be paranormal investigators. The hall has a World War I memorial and Oliver Cromwell is said to have once stayed here. Activity and sightings of a lady in Tudor clothing, children laughing, and Mozart being heard from the piano have been well known here.
Heskin Hall, Wood Lane, PR7 5PA
Construction on the new hall in this Tudor house began 1548, and is one of the finest examples of Tudor architecture to date. Grade I listed, the hall is said to have many resident ghosts. Two ghosts are said to date from the English Civil War, several battles took place near the hall. A young girl who is said to be a Roman Catholic girl who was hanged by a priest to prove of his conversion to the Protestant faith. Cromwell's soldiers hung the priest in the same location after disbelieving his change of faith. Heskin hall offer wedding packages, afternoon tea and a local farmers market nearby.
Euxton Mills Pub, Wigan Road, Euxton PR7 6JD
Built in the 1700s, Euxton Mills pub has won accolades for the best kept pub in 2001, 2004 and 2006. Electrical items in the cellar have a life of their own. A Grey Lady has been seen by regulars and staff, as well as lady spirit in the ladies loo's. A presence in their cellar has been reported also.
Check out these other haunted Lancashire pubs.
Bank Hall, A59, Tarleton & Bretherton Roundabout, near Bank Bridge, PR26 9AT
This Jacobean mansion dates back to 1608, with a settlement being there before then. Bank Hall was the set for the horror film The Haunted House of Horror. After becoming dilapidated and suffering from the wrath of vandals, it's surrounded with beautiful gardens and history, the hall was saved from further destruction.
Work is said to start this year in restoring the Hall. Whispering voices and peoples names being called out have been heard, and a lady in white, walking her dog has been seen but vanishes the moment you turn away.
Once standing proud in its former glory complete with murals inside and a working clock bell tower, it's a shame that the house has had to be defeated by the ruins it stands in today.
Botany Bay, Canal Mill, PR6 9AF
Overlooking the M61 this huge cotton mill over 150 years old, now resembles a little shopping city inside its walls. From restaurants, clothing, gifts and a children's indoor play centre, Botany Bay also comes complete with ghosts.
Once named the Canal Mill it was built in 1855, the mill opened for business in 1856 for Lancashire's booming cotton production. A former mill worker wearing clogs and a flat cap has been seen, children crying and people have experienced a crushing sensation on their limbs.
Have you seen a ghost in Chorley? Tell us about it in the comments section below!