Reading Time:
3
minutes
Blackpool, the seaside town in Lancashire, is visited by over 12 million people each year, making it Britain's number one holiday resort. NIA JONES discovers five of Blackpool's spookiest places…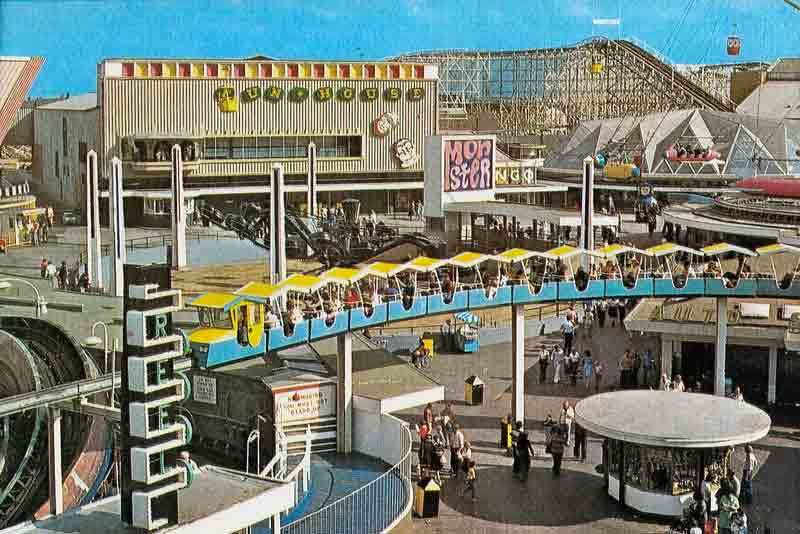 Haunted Houses in Blackpool
Check out these haunted houses in Blackpool!
The Old Coach House, 50 Dean Street, South Shore, FY4 1BP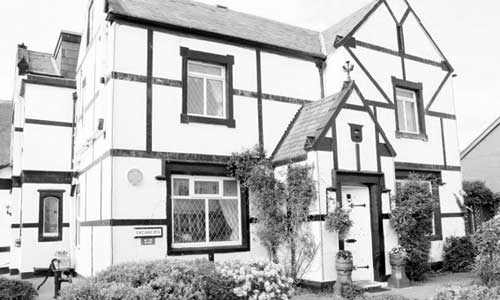 Reputed to be the oldest building in South Shore, The Old Coach House is a former vicarage. The owners of the bed and breakfast have been told by guests on numerous occasions that a male figure wearing a cap and black cloak has been staring at them while they were eating their meals. A female ghost called Shirley is also said to haunt the dining area and watches over it, the owners have yet to meet her.
Carleton Cemetery and Crematorium, Stocks Road, FY6 7QS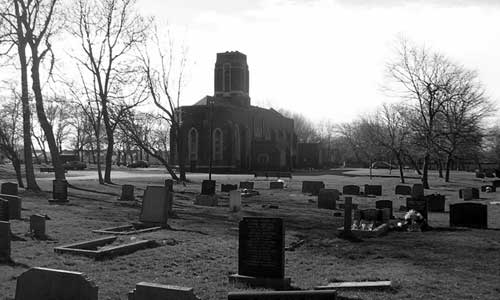 Many famous people are buried at Carleton Cemetery including Violet Carson of Coronation Street, band player Reginald Dixon, football player Stanley Mortenson and comic Jimmy Clitheroe.
Near the gates of Carleton Crematorium, a female spectre with a green face has been seen several times over the years, perhaps this is the ghost of a widow who was beaten to death is the nearby Robins Lane area. A cab driver also encountered the vision of an old man outside the gates, he was described as "with sunken eyes, long dark hair, a Punch-like nose and prominent chin", and the driver's passenger promptly jumped out of the cab and ran away in terror.
Blackpool Illuminations Depot, Amy Johnson Way, FY4 2RL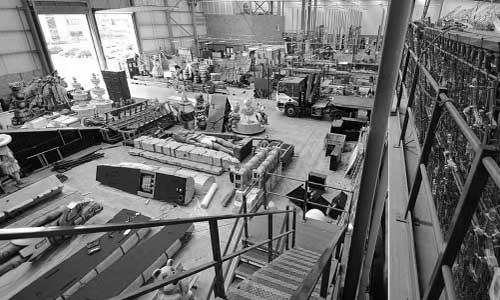 Once a donkey stable prior to taking on its current use, the Illuminations Department building is a very old structure, several of the nightshift workers have experienced supernatural experiences.
There are often complaints of cold spots, a heavy depressive presence and strange noises. Paranormal investigators have identified the ghost as "Ted", who had owned a boat and drowned at sea.
After the trams have finished for the night a phantom tram has been seen travelling slowly and silently down along the rails passed the building.
The Foxhall, 191 Promenade, FY1 5DL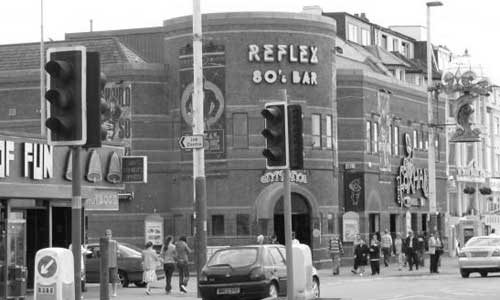 This public house was formally a 17th-century refuge for priests, a long, low three-gabled residence which resembled a farmhouse.
Three storeys each had 4-5 rooms with low ceilings and a private chapel. Priest's holes and secret passages are hidden in the thick walls.
It is believed that an array of spirits haunt The Foxhall, ranging from aristocracy, smugglers and the priests themselves.
Blackpool Pleasure Beach, 525 Ocean Boulevard, Promenade FY4 1EZ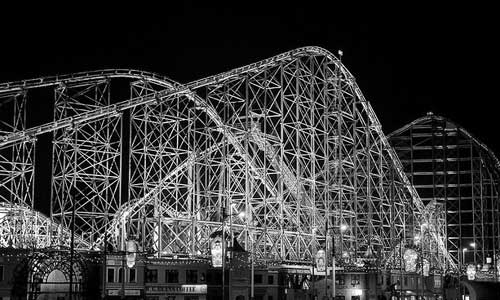 Blackpool Pleasure Beach has several ghostly residents, even on the Ghost Train itself. A former ride operator named Cloggy is said to haunt the ride, he always wore clogs to work and his footsteps can still be heard. The Sir Hiram Maxim's Gift Shop is said to be haunted by a young girl, she has manifested to many staff and visitors.
The Ice Rink has been witness to some very chilling supernatural incidences, a cold and malevolent presence has been felt by the tractor bay, lights and equipment have moved of their own accord and doors have been opened when they have been previously closed with padlocks.
The Star Pub is said to have a disturbing black figure in the cellar. Staff and workmen have witnessed dark shadows and the spectre of a man walking through the bar then disappearing. Pictures move on the walls, bottles and glasses get disturbed and lights get switched on an off – not to mention many have heard the sound of a woman singing.
Read more about haunted Blackpool Pleasure Beach here.
Have you been to a haunted house in Blackpool? Tell us in the comments section below!