Reading Time:
4
minutes
The City of Nottingham is famed for its links to the legend of Robin Hood and for its lace-making, bicycle and tobacco industries. NIA JONES checks out five of Nottingham's spookiest places…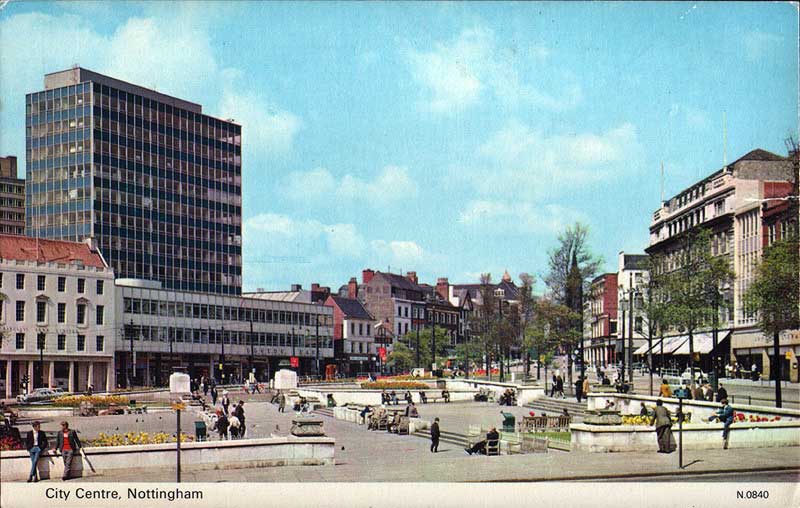 Bestwood Lodge Hotel, Nottingham NG5 8NE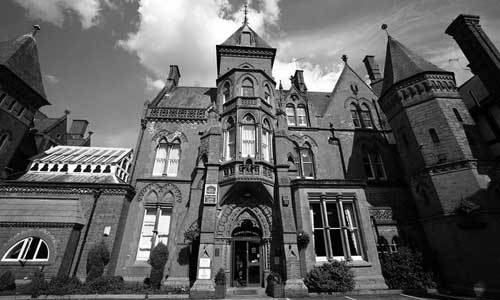 Bestwood Lodge Hotel was once the love nest of actress and mistress of King Charles II, Nell Gwynn. Before Nell became an actress she was an orange merchant – in the hotel's family room it is said to have the aroma of oranges whenever children stay. No orange peel is ever found and there is never a smell when adults alone are in the room.
Guests and hotel staff have also seen figures walking around the corridors and footsteps have been heard up and down the stairs.
Ye Olde Trip to Jerusalem Inn, Brewhouse Yard, Nottingham NG1 6AD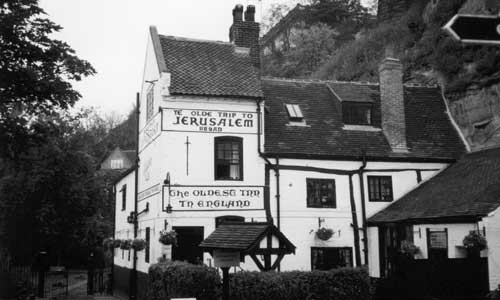 Ye Olde Trip to Jerusalem Inn was in built in 1189 and is reputed to be the oldest pub in England. It is said that the inn was visited by the crusaders on their way to the Holy Land.
Hanging from the ceiling of the Rock Lounge is a model galleon, the model is never cleaned and remains covered in cobwebs because of a so-called curse. The last three people to disturb the model died in mysterious circumstances.
There is a clock in the bar that is said to be possessed by evil entities and the aroma of a musky perfume drifts through the air. Bar staff have heard breaking glass coming from the bar area, and upon going to clean it up, cannot find any.
Read the previous Spooky Isles article, 'Ye Olde Trip to Jerusalem, a jaunt back in time'.
Galleries of Justice Museum, The Lace Market, Nottingham NG1 1HN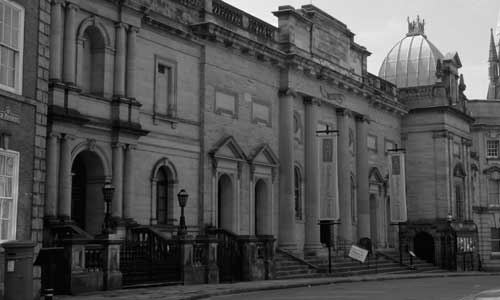 Used for law purposes for more than 600 years, the hall was also used as a police station from 1905 to 1985, and the courtrooms closed in 1986. This old courthouse and jail is said to be haunted by executed criminals who stood trail at the site.
A popular venue for ghost hunting, any person attempting a lone vigil in the condemned cells or the caves beneath the building will have their nerve tested. Ghostly apparitions, phantom footsteps, poltergeist activity and shadowy figures have all been reported at the Galleries of Justice.
Read the previous article about 'Nottingham's Galleries of Justice'.
City of Caves, Broadmarsh Shopping Centre, Nottingham NG1 7LS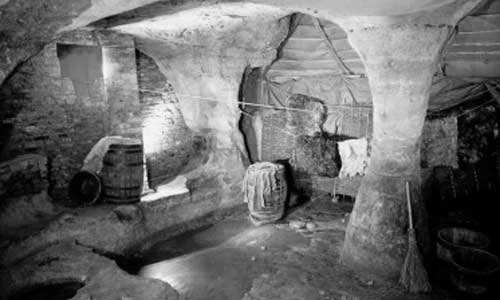 A dark network of medieval caves  underneath the Broadmarsh Shopping Centre, the caves have had plenty of reported paranormal phenomena. Disembodied voices, dark shadows and cloudy apparitions have been seen moving around, it is also reported that a vision of a crying Victorian woman has been spotted.
The caves were used as bomb shelters during the Second World War; some have claimed to hear the sound of explosions overhead and others say they have been pelted with stones.
Clifton Hall, Holgate, Nottingham NG11 8NH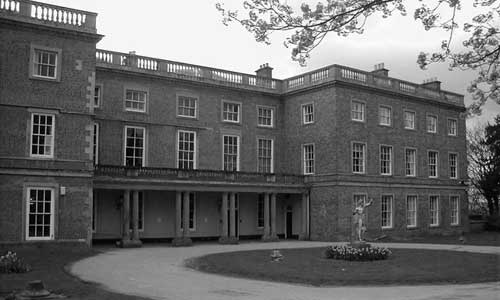 Perched on top of a cliff overlooking the River Trent, Clifton Hall is a Grade I listed mansion built by the Clifton family in the 13th Century.
As a guest of Sir Gervase Clifton King Charles I stayed at the Hall in 1632. It became Clifton Hall Girls' Grammar School from 1958 to 1976 and was then used by Nottingham Trent University.
Ghostly apparitions have taken the form of children, wrapping has been heard on the walls, and doors have slammed on their own. In 2006, Anwar Rashid bought the building, but due to a series of unpleasant paranormal occurrences which included bloodspots on his 18-month-old baby's quilt, he had to give up the Hall. Rashid tried to bring in psychic experts to rid Clifton Hall of its unwelcomed spirits but he was unsuccessful.
Have you seen a ghost in Nottingham – tell us in the comments below!