Reading Time:
3
minutes
YE OLDE TRIP TO JERUSALEM in Nottingham has been serving ale to weary travellers for over 800 years and in that time its walls have probably heard a strange tale or two.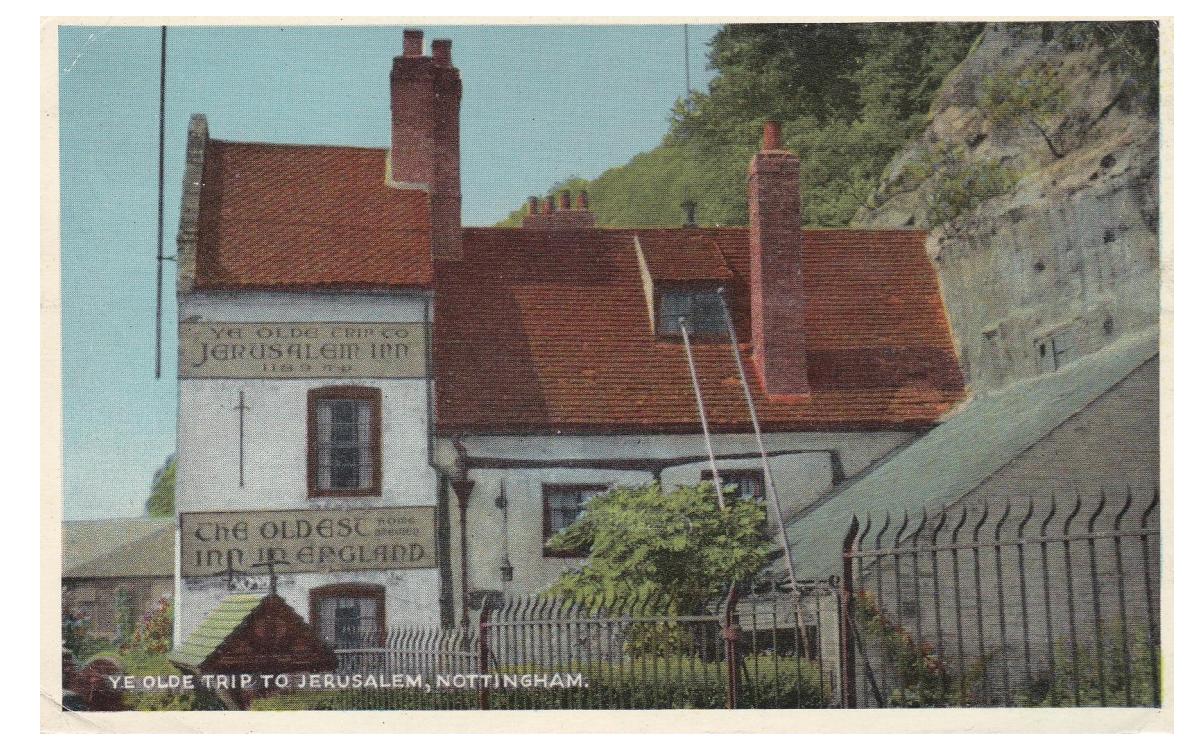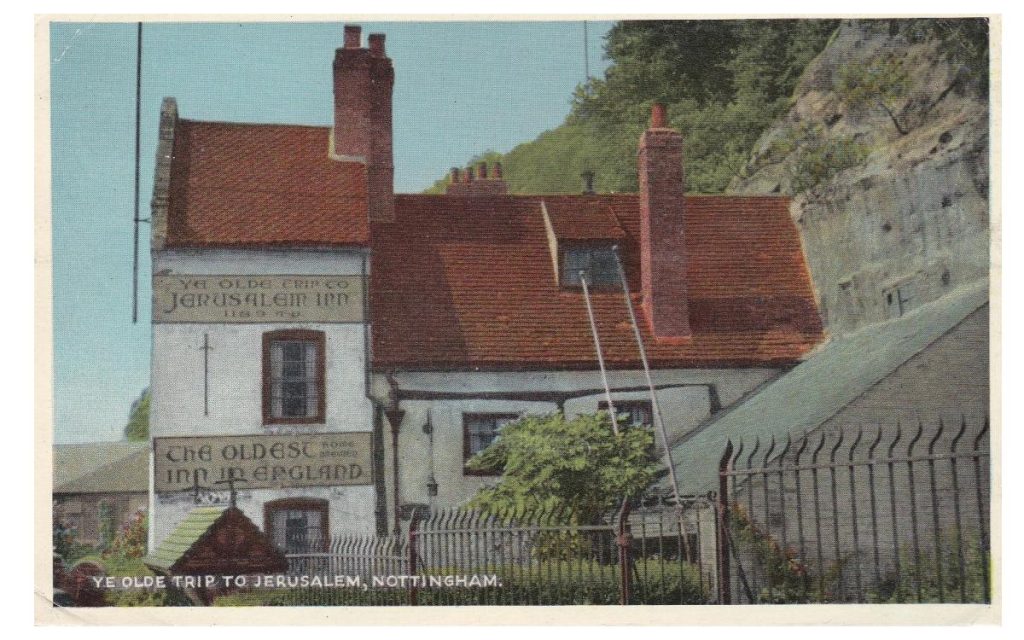 We visited Nottingham recently to experience its rich and colourful history, in particular, its many haunted pubs of which the Ye Olde Trip to Jerusalem is one of its most famous.
Apparently the Ye Olde Trip to Jerusalem is one of 20 inns purporting to be the oldest in England. In fact, when we visited, we noted there was the Bell Inn (est. 1437) just around the corner in Angel Row, Old Market Square, which also was claiming that title.
The "Trip" – as locals call it – says it was established in 1189. The building currently standing is about 300 years old. Nevertheless the tunnels underneath the inn are historic and whether Ye Old Trip to Jerusalem is the oldest inn in England doesn't really matter because it is one really old pub.
The Ye Olde Trip to Jerusalem gets its name from the Medieval Crusaders, who would stop at the pub for refreshing ale. The Inn is steeped in history and as with all Nottingham, buildings has a deep and complex system of caves and passages underneath it.
(Nottingham is built on soft stone, so passage and cave building in the area has gone on since ancient times – meaning you can walk underneath the East Midlands city for miles.)
The pub has its resident ghost – a George Henry Ward aka "Yorkey", who was the landlord of Ye Olde Trip To Jerusalem between 1894 and 1914. According to the Inn's website www.triptojerusalem.com:
The pub has three bars, two on one level and the Rock Lounge on a higher level reached by stairs. The windy stairs and narrow corridors reveal a building that had been organically built over the centuries.
Ye Olde Trip to Jerusalem, one of England's oldest and most fascinating pubs
People were already eating in the Haunted Snug at the inn when we arrived, so we missed that opportunity to dine with the afterlife. We eventually found ourselves a table to sit and lunched and dark at the busy tavern, enjoyed cramp but pleasant atmosphere.
Later that evening we returned to the Ye Olde Trip to Jerusalem as part of a Nottingham ghost tour walk. There, our guide told us that inside the pub's Rock Lounge is a "cursed" model of a galleon. None of the staff have cleaned it in 50 years because those who have given it a scrub died "mysterious deaths" within a short time of each other.
Our tour guide told us another ghostly and ghastly tale from the Ye Olde Trip to Jerusalem's past – an account of royal debauchery, adultery and murder!
In 1330, King Edward III arrested his mother's lover, nobleman Roger Mortimer at Nottingham Castle. Mortimer, who was having an affair with King Edward III's mother, murdered his father, King Edward II.
It is said that Mortimer and Isabella, who was French, used to meet in secret in a small room in the tunnels behind the Ye Olde Trip to Jerusalem.
When Mortimer was arrested, Isabella urged her son to show mercy. Rather than show clemency, the newly-crown king had Mortimer "hung, draw and quartered", one of the cruellest and bloodiest of executions.
It is believed that Isabella's ghost can sometimes be heard shouting for her lover in Medieval French near the Inn.
Whether the Ye Old Trip to Jerusalem is England's oldest pub doesn't really matter. It is certainly one of the most interesting pubs I've been to and is it a must-see-eat-and-do when visiting Nottingham. (Just go a bit early so you can eat in the Haunted Snug.)
The Ye Olde Trip to Jerusalem is situated at Brewhouse Yard, Nottingham England NG1 6AD.