Dr Jekyll and Mr Hyde 1931 was the first sound version of the Robert Louis Stevenson horror classic, reviewed by ADAM SCOVELL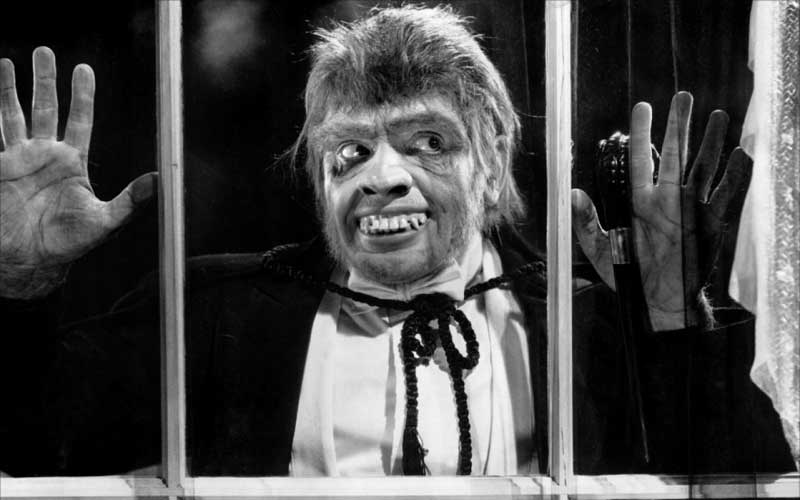 Title: Dr Jekyll and Mr Hyde
Year Released: 1931
Director: Rouben Mamoulian
Cast: Fredric March, Miriam Hopkins and Rose Hobart.
Rouben Mamoulian's first sound adaptation of Dr Jekyll and Mr Hyde 1931 is at once an obviously innovative piece of cinema. 
With sound horror still in its literal infancy and only a handful of films to the genre's name with sound, the 1931 version is astonishing for its wit and invention. 
Robert Louis Stevenson's narrative is one that has reappeared time and time again throughout the years; perhaps increasingly so due to society's gradual struggle with its own nature and an increasing amount of vice's to bring out this nature being made readily available.
Mamoulian's film is not so concerned with the transferable moral implications to its modern audience but more in the effect of its predominant moral trajectory upon its main character, played with marvellous class by Fredric March.
More interestingly, Dr Jekyll and Mr Hyde 1931 doesn't simply open with showing its swarve, sharp-cheeked star. 
Its first true innovation is an instant one with Mamoulian opening the film from the first person perspective of Dr Jekyll.
This may seem like a tried and tested formula in today's post-Peep Show light but in context of the era, this is a massive experiment for film itself and not just horror.
It also clearly impacted with the film winning best Oscar for March's performance and nominated for Cinematography and Adaptation, the latter two being yet more factors to add to the film's long list of achievements.
The photography is especially interesting; still unable to completely release itself from the grips of German Expressionism yet clawing at the soft focus of the soon-to-be defined Hollywood romanticism.
Its first person innovation allows the famous transformation of Dr Jekyll into Mr Hyde to be the most effective of all of the adaptations.
The camera swims back into the view of the now desperate Dr Jekyll now realising the foolishness of his actions after taking some of his chemical mixture.
Though it looks as if the viewer is watching a normal shot, the first person angle allows the metamorphosis to be seen through a mirror making it a remarkable but agonising change as the dashing height of gentile society is changed into what the era deems a drunken lout of a monster.
Modern light shines on the film's single troubling problem; that of the design of the evil alter ego, Mr Hyde. 
It becomes clear relatively quickly that Dr Jekyll's other side is a gross and prejudiced exaggeration of race straight of the D.W Griffith school of prejudice portrayal. 
This makes the horror uncomfortable which is perhaps fitting but also unintentional and dates the film as well as bringing its mostly intelligent tone down.
Outside of this dated factor, Dr Jekyll and Mr Hyde 1931 is one of the strongest from horror's first group of sound films. 
Its performances, direction and ideas are all strong; providing plenty comment on both the era it was made and the era we live in today.
Tell us what you think of Dr Jekyll and Mr Hyde 1931 in the comments section!
Read more Dr Jekyll and Mr Hyde articles here
Watch Dr Jekyll and Mr Hyde 1931 trailer