Reading Time:
2
minutes
The Head of Janus 1920 may be the greatest lost horror film you've never heard of, says DAVID SAUNDERSON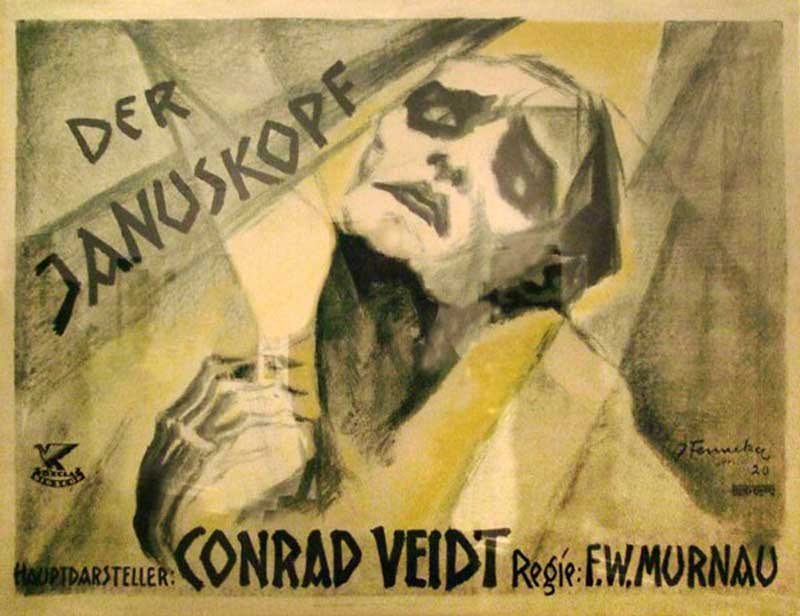 TITLE: Der Januskopf aka The Head of Janus
YEAR RELEASED: 1920
DIRECTOR: FW Murnau
CAST: Conrad Veidt, Magnus Stifter, Margarete Schlegel, Willy Kaiser-Heyl and Bela Lugosi
Imagine it. The director of Nosferatu, the screenwriter of Cabinet of Dr Caligari, the cinematographer of Metropolis and The Golem, and two of the greatest horror stars of all time. What kind of fabulous horror film would you get?
Der Januskopf – the lost silent unauthorised adaptation of Strange Case of Dr Jekyll and Mr Hyde – just sounds too good to be true! And unfortunately, it is.
Directed by FW Murnau shortly before he made the ground-breaking Nosferatu, Der Januskopf aka The Head of Janus is sadly a lost masterpiece and one we are never likely to see.
And while everyone yearns for London After Midnight – the most famous of lost films – many a tear should be shed for this film which was written by Hans Janowitz (The Cabinet of Dr Caligari).
Conrad Veidt (The Cabinet of Dr Caligari and The Man Who Laughs) plays Dr Warren (the Dr Jekyll character) who changes into the evil Mr O'Connor.
The change is brought not through chemicals like the source novella, but via a bust of the Roman God Janus. Bela Lugosi (Dracula) appears in a small role as Dr Warren's butler.
The film, which was clearly a copyright infringement on Jekyll and Hyde, is different enough to almost have gotten away with it.
Apparently, the idea of dual personalities is well enough known in German literature that it wasn't that groundbreaking as it was in the UK.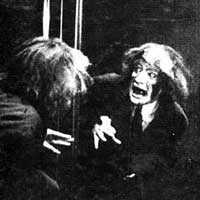 But despite having fooled the German public, that the film is now lost suggests that the estate of Robert Louis Stevenson discovered the film was a rip-off of Dr Jekyll and Mr Hyde and had the film destroyed.
No one alive has claimed to have seen the film so we don't know what it was like.
But Swedish critics of the time have been quoted as saying it was more "artistic" than the US versions of Jekyll and Hyde that came out the same year in 1920.
This is hardly surprising considering Der Januskopf was made at the height of German Expressionist Cinema by some of its greatest proponents – namely Karl Freud, the cinematographer of films like The Golem (1920) and Metropolis (1926), and director of The Mummy (1932) and Mad Love (1935).