Reading Time:
3
minutes
ANDREW GARVEY reviews the Karloff Universal classic, The Mummy 1932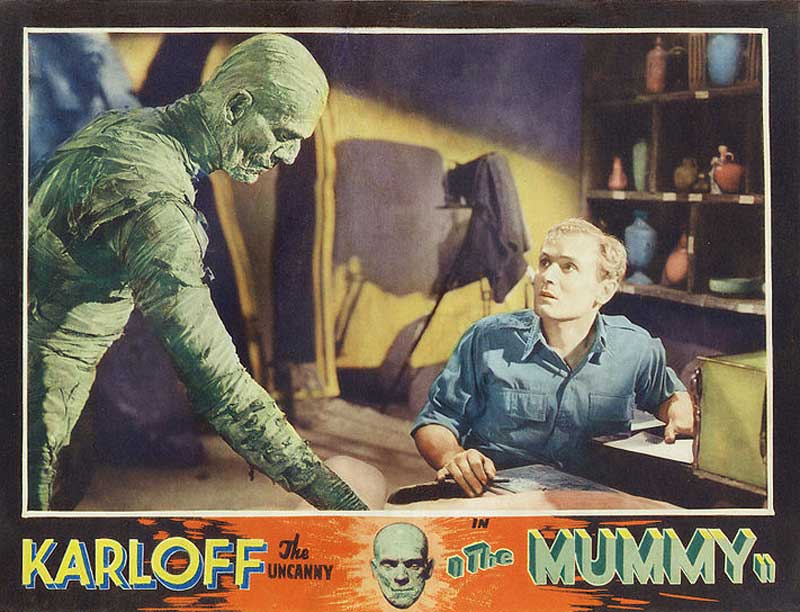 TITLE: The Mummy
YEAR RELEASED: 1932
DIRECTOR: Karl Freund
CAST: Boris Karloff, Zita Johann, Edward Van Sloan and David Manners.
Review of The Mummy 1932
"Surely a few thousand years in the earth would take the mumbo jumbo off any curse?"
Apparently not, impetuous young archaeologist fresh out of Oxford on your first trip to the Valley of the Kings.
Ignoring the inscriptions written in the name of Amon-Ra on a gold box and a stern caution of an older colleague (does anyone ever heed any kind of warning in horror films?), the young scamp opens it up and reads the ancient scroll inside, awakening the cursed Imhotep from his enforced mummification.
Driven mad by the mummy's resurrection, the youngster is discovered laughing hysterically by expedition leader Sir Joseph Whemple.
Ten years later, in 1931, a mysterious and thoroughly funereal Egyptian scholar named Ardath Bey tells Whemple's son, on an Egyptian expedition of his own, of the location of the undiscovered, sealed tomb of Princess Anck-es-en-Amon, Imhotep's lover thousands of years previously.
But why, and what does he really want?
One of the more popularly mis-remembered of Universal's monster movies, this is much more of a slow-paced, tragic love story with some unpleasant happenings than your average horror film.
High Priest Imhotep's love for the Princess and his punishment for it, makes him almost a sympathetic character, despite his brutal, ritualised methods.
Not in the slightest bit scary, although some of the lingering close-ups of Bey's faces, sporting the very best intense stare Boris Karloff could come up with, are unsettling.
Speaking of Karloff (billed on posters as Karloff the uncanny), he arguably tops his performance a year earlier as Frankenstein's monster, not as the barely seen as the bandage-wrapped Imhotep, but as Bey, cinema's greatest ever Fez-wearing villain.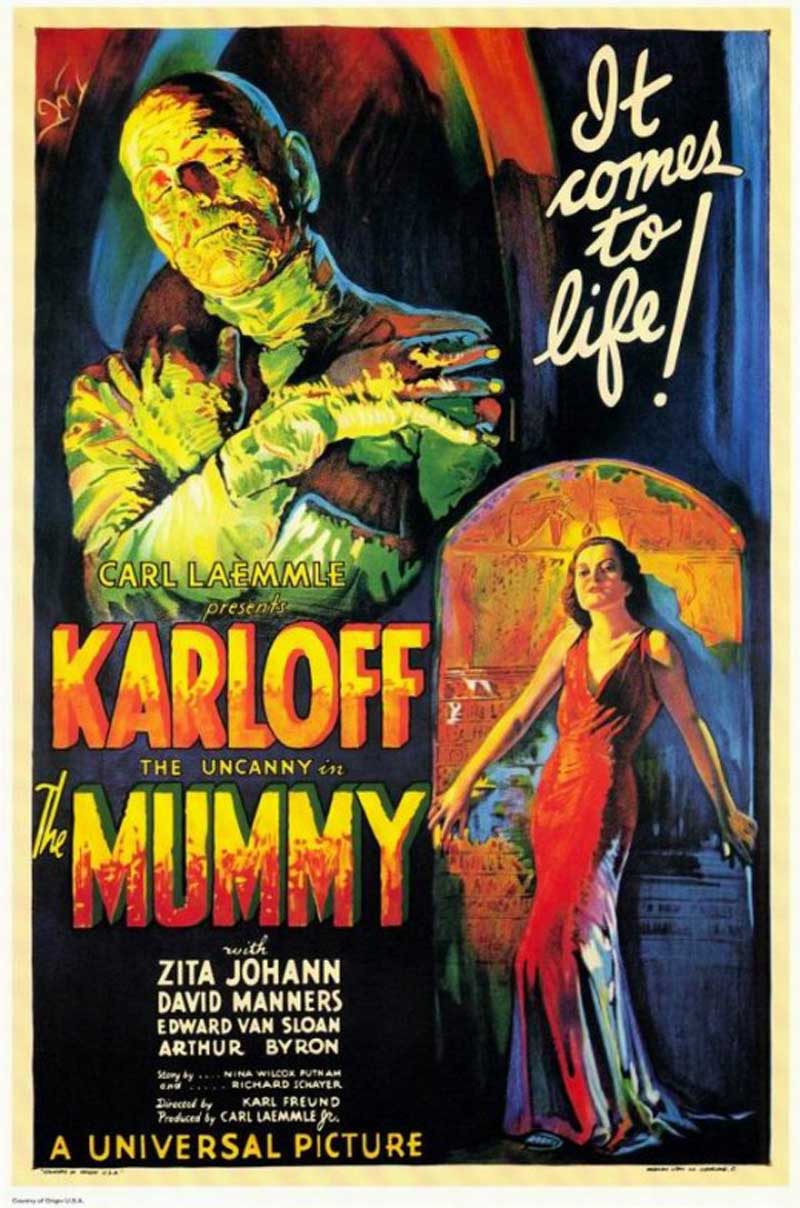 Thanks to the studio system, Karloff isn't the only Universal legend whose skill and hard work make this such a classic.
First time director Karl Freund had served as cinematographer and, apparently more-or-less became de facto director on Dracula and does a great job here.
As do pioneering make-up genius Jack Pierce (Frankenstein, the Wolf Man and, erm, 1960s TV drama about a talking horse, Mr. Ed) and writer John L. Balderston who had worked on both Dracula and Frankenstein.
Reportedly enduring eight hours in Pierce's make-up chair for the full Imhotep look, Karloff's stern features and bearing, and his subtly expressive face are well-used in the less intrusive make-up of the truly sinister Bey.
The mummified Imhotep is hardly ever seen although a fantastic flashback scene details just how he came to be so cursed.
If you're looking for a lurching, bandage-trailing monster terrorising all and sundry, this may not be the film for you.
That 'classic' image of the mummy came later with subsequent re-tellings and variations. This mummy, both the revived creature and the film itself are far more nuanced.
Tell us what you think of The Mummy 1932 in the comments!
The Mummy 1932 trailer