Reading Time:
4
minutes
Canada Broadcasting Corporation has made many high-quality dramas over the years, but Dracula by the Purple Playhouse wasn't one of them, says TERRY SHERWOOD in his regular column, Sherwood After Dark
Who could have known back in 1973 that Dracula would invade Canada? Well, he did. And did it to spite Hammer Productions and others on the horizon. The vampire appeared in a hard to find adaption of the classic novel on Canadian television, as part of a limited run series called The Purple Playhouse.
The CBC (Canadian Broadcasting Corporation) has a long and distinguished history of producing drama.
During February 1973, the channel decided it was going to cancel a series that was not performing well on its schedule. The replacement program was The Purple Playhouse.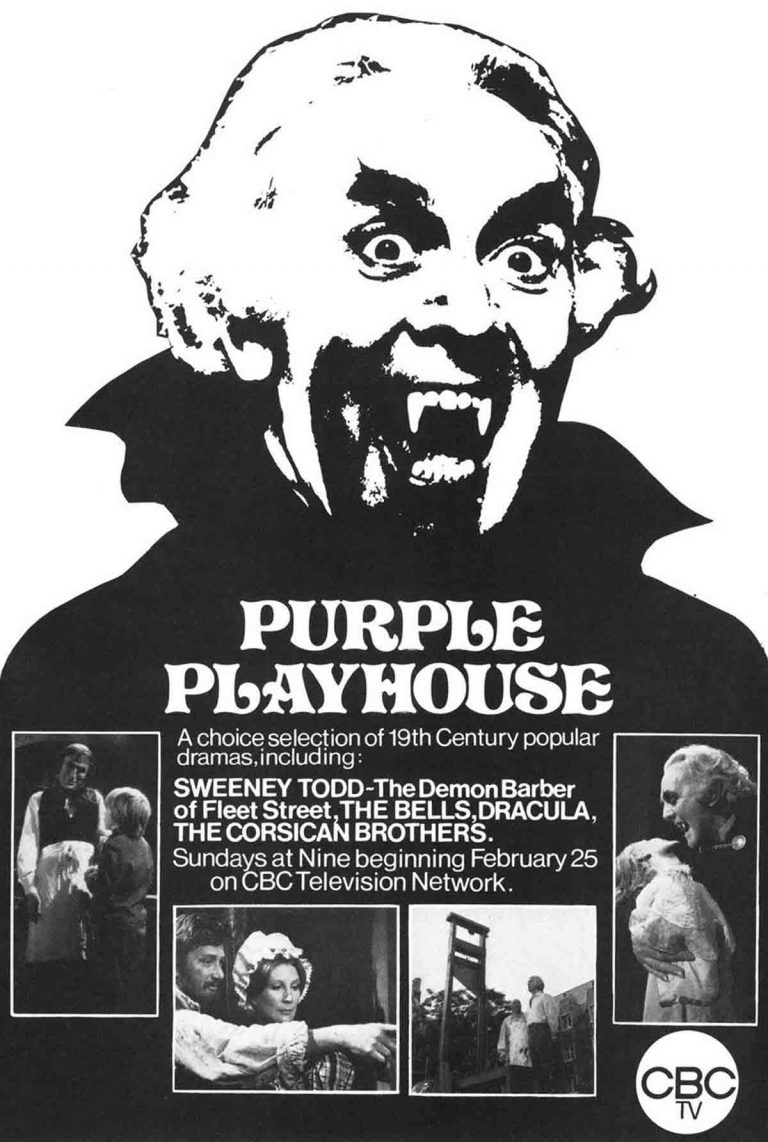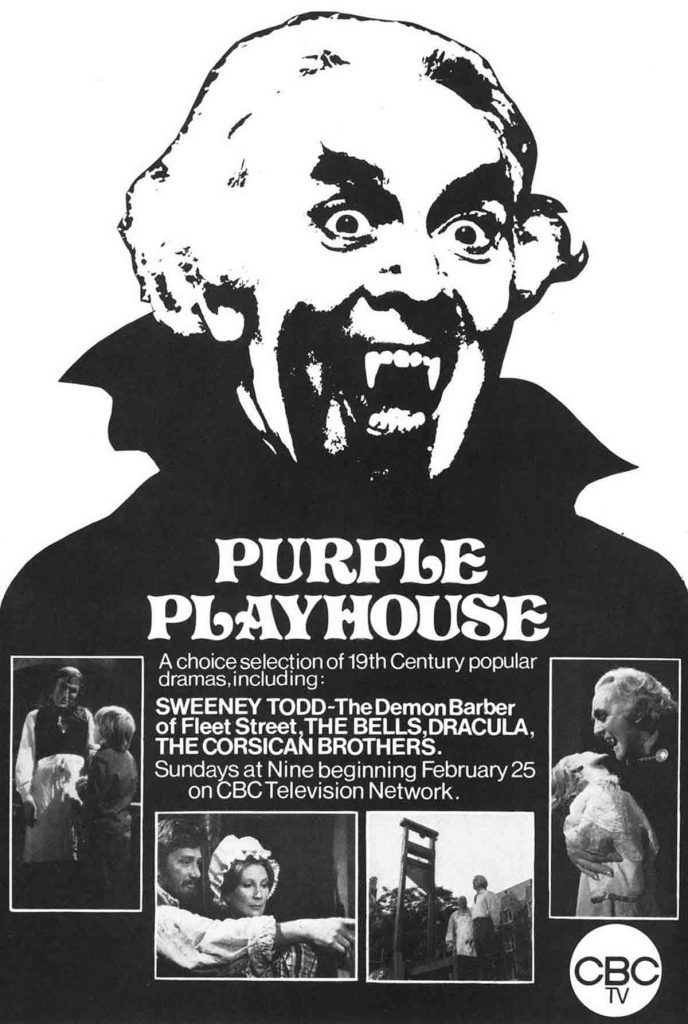 The eight shows were produced by George Jonas and Paddy Sampson. The stories were adapted for television by such writers as Mavor Moore and Rod Coneybeare. The titles included The Bells and Sweeney Todd in a pre-musical version. Noted Canadian actors such as a young Leslie Nielsen, Norman Welsh, and Blair Brown appeared. One of these stories to appear was Dracula.
The one-hour adaptation was directed by Jack Nixon-Browne and scripted by Rod Coneybeare.
The production has the look of a seventies in-studio produced show with some film work in the great outdoors.
Dracula was played by actor Norman Welsh and Harker by Dan MacDonald.
The most interesting casting was character actor Nehemiah Persoff as Van Helsing. Persoff was a television veteran with many series, ranging from comedies to straight dramatic roles.
His speech patterns and slightly dark looks made for a different if not offbeat Van Helsing; considering that Van Helsing is actually a Dutch professor. This wasn't the only aspect of the Dracula story that this production tried to alter and failed at.
The series opens with an introduction by noted author Robertson Davies, who expounds nicely when he tells us what we are about to see is the "True" Dracula.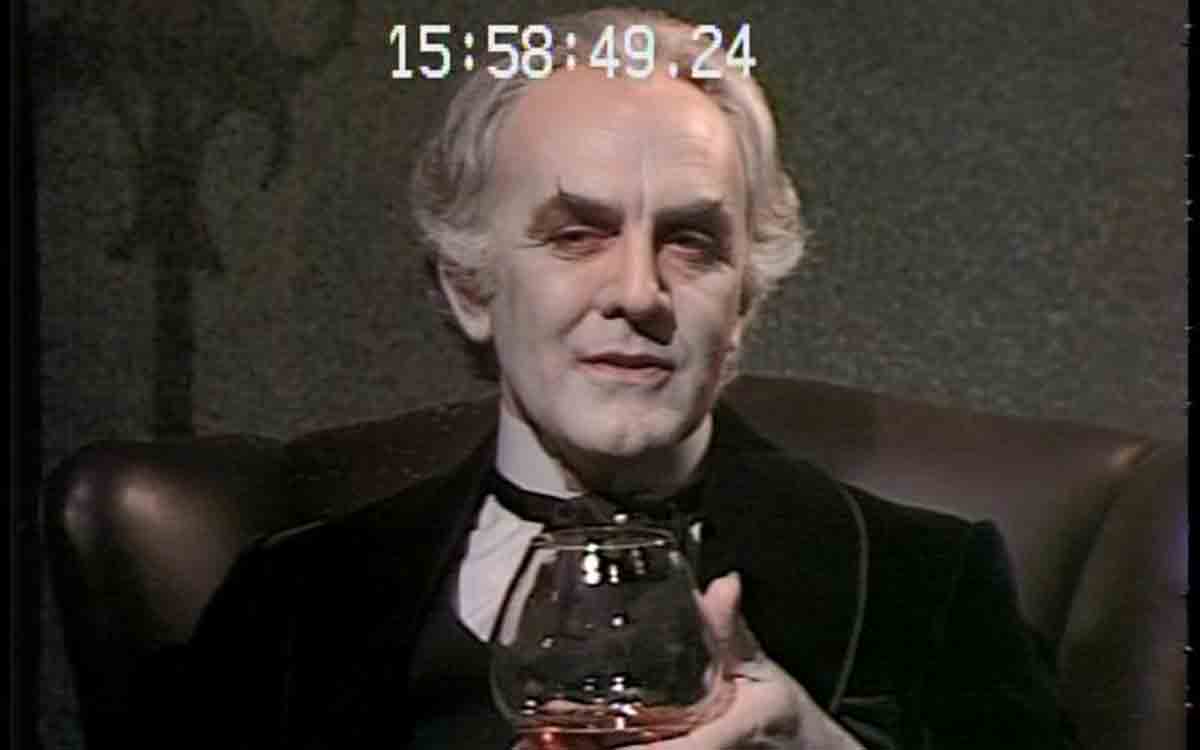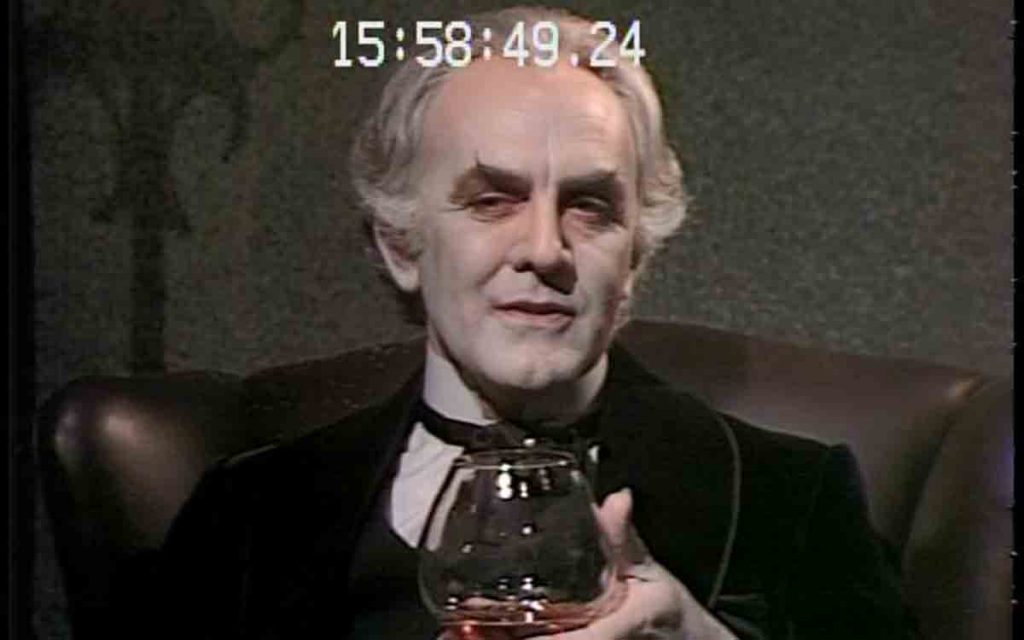 That statement could not be further from the truth. One hopes Mr. Davis was led to believe his introduction was for a proper version of the Stoker story. The opening scene in the castle with Harker and Dracula is nowhere near the novel in speech or intent as the dialogue between them has the sound of a pulp novel gone wrong.
Norman Welsh as Dracula has a pleasing appearance, much like Dracula in the novel, complete with white hair and a slightly poor attempt at giving his skin a deathly pale look.
Camera resolution has since been upgraded and today's transfers highlight the little cutbacks done that escaped the lenses of the day. His speech pattern carries no hint of his supposed native country, instead it is filled with well pronounced stage thundering. The worst is when Harker cuts his finger on a wine bottle and we see Dracula quivering and licking his lips. One drinks brandy in the Count's rather spare set designed castle: not wine.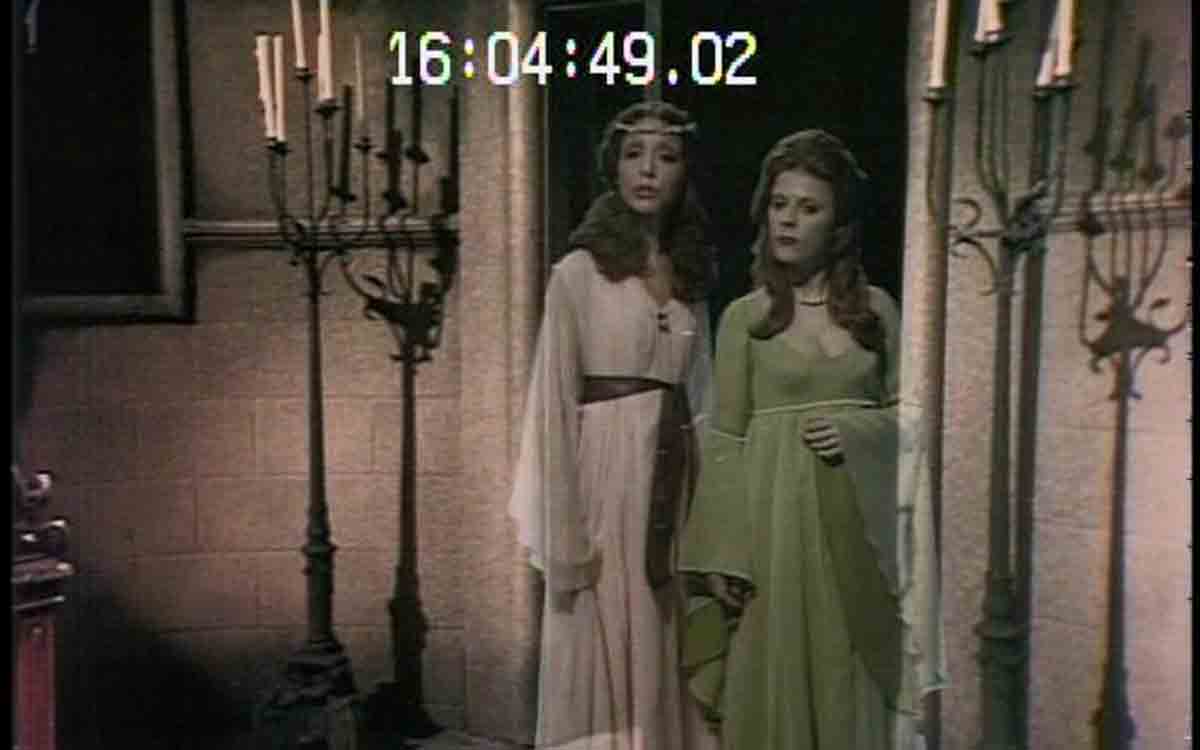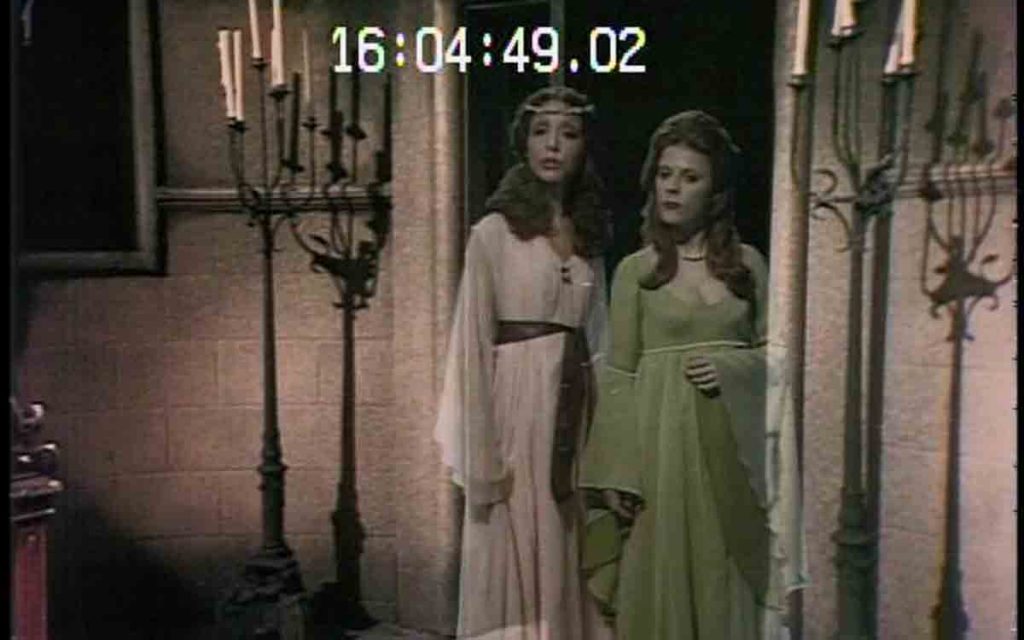 Other gaffs occur in this well intentioned production, including the three vampire women becoming two. A likely casualty of budget constraints. The Count's arrival via the Demeter, Lucy, her death and rising as one of the undead is left out. So are the characters of Renfield and Quincy Morris. Mina is the one who is facing Dracula as the production skips to that.
Other moments are bargain store jeweled crucifixes used to repel Mina and Dracula. I will spare you the tumultuous ending, except to say it is similar to the Dan Curtis/Jack Palance version. The other similarity in this production and the Dan Curtis one is that they use German Shepherd dogs in place of wolves.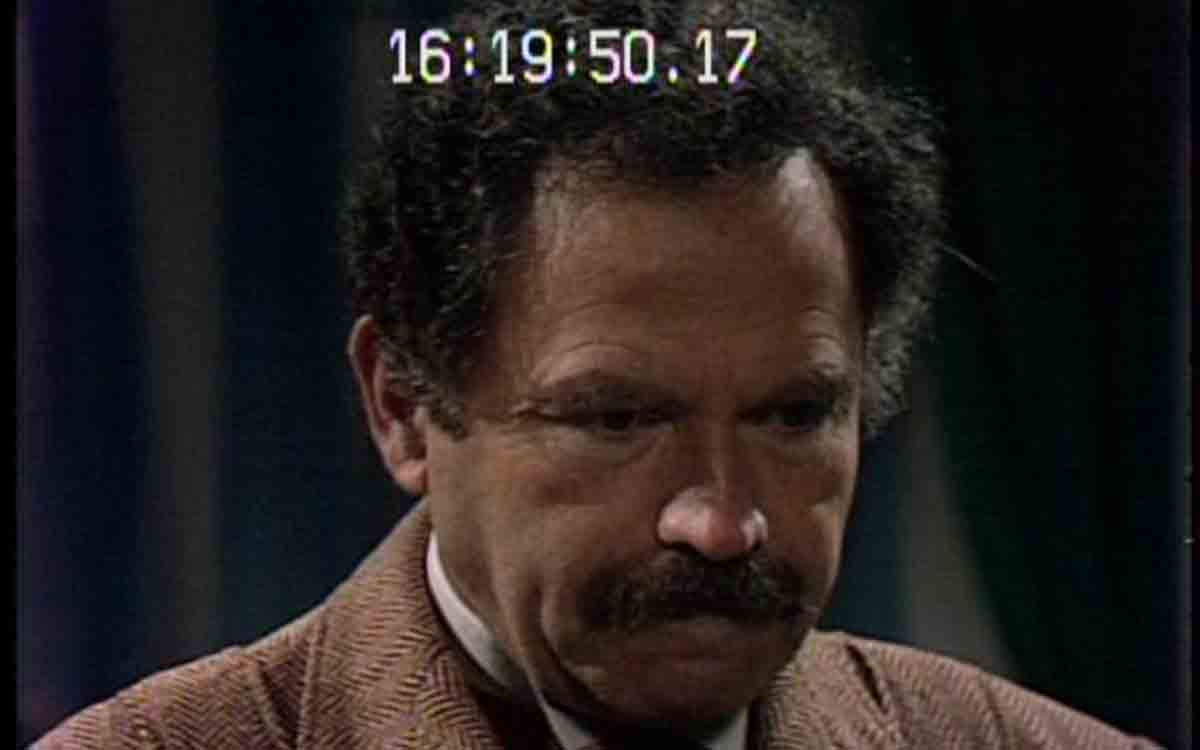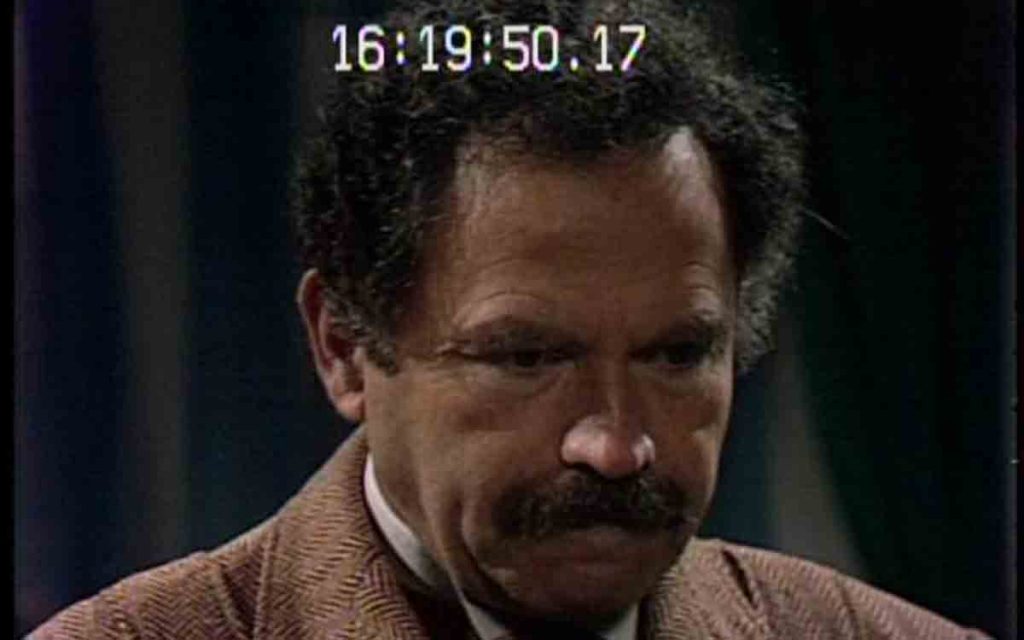 Norman Welsh's Dracula laughs like a villain in a cape and top hat that has just tied a helpless female to the railway tracks. Nehemiah Persoff does his best as Van Helsing with his well-modulated, accented voice spilling dialogue, often while chewing scenery.
In all fairness, the Stoker novel is difficult to dramatize – especially over sixty minutes. The result is another version of what could have been a 60 minute stage play with road show actors. You do get to see Dracula slithering down the castle wall in its best sequence; however, one can see when the camera cuts to a lower angle how it was accomplished.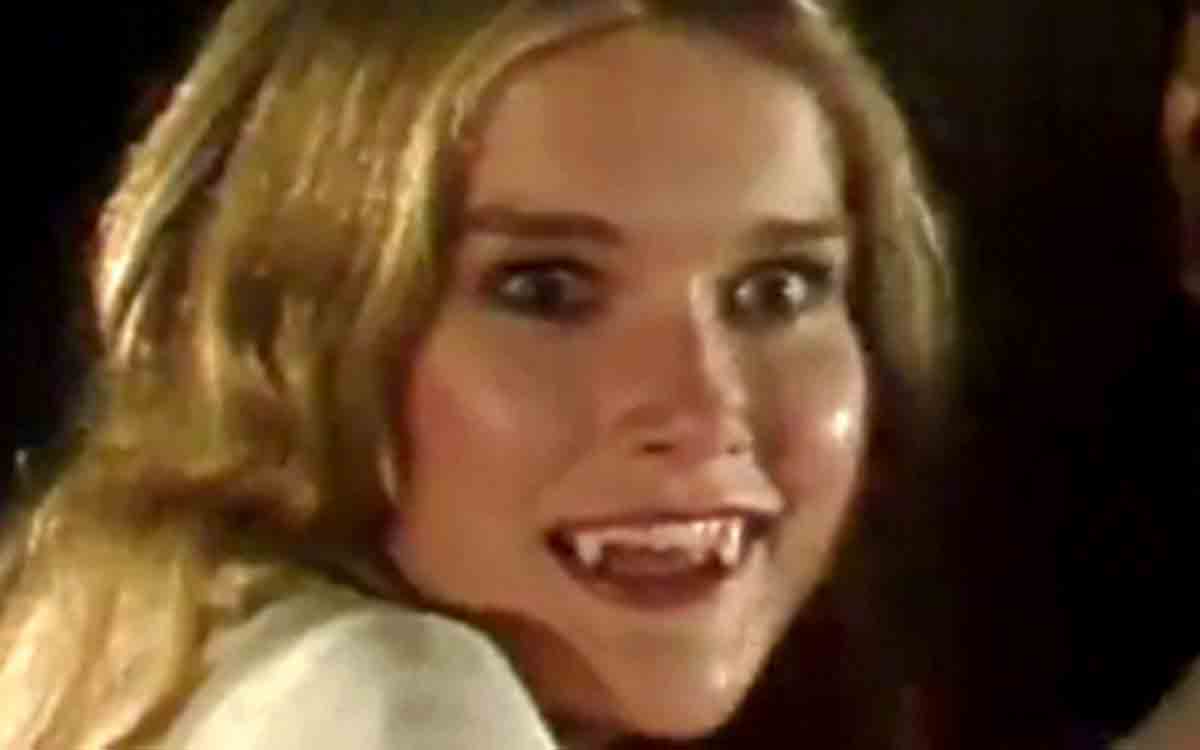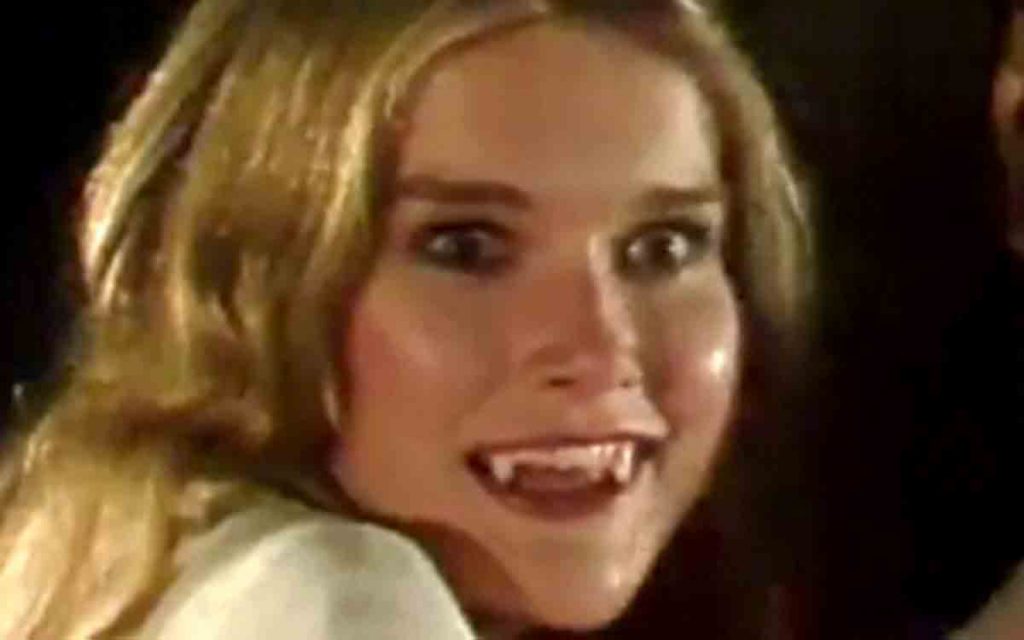 I mentioned CBC having a great tradition for drama production. Dracula by The Purple Playhouse is not one of them. The production looks dated and small, and is so likely in part due to budget. The sets look like something out of the '70s Doctor Who episodes with much the same camera movement and film work.
The lasting image for me is Dracula laughing inanely as he whips his carriage containing his coffins and then unloads them in the night. See this production as a curio or as a completist.
For me, the BBC Count Dracula (1977), dramatized by Gerald Savoy with Louis Jourdan and Frank Findley is still the television production to beat.
Watch Purple Playhouse's Dracula Video
Tell us what you think of Purple Playhouse's Dracula in the comments section below.