Reading Time:
2
minutes
DOM COOPER tells us about a Forest song about a visit to a graveyard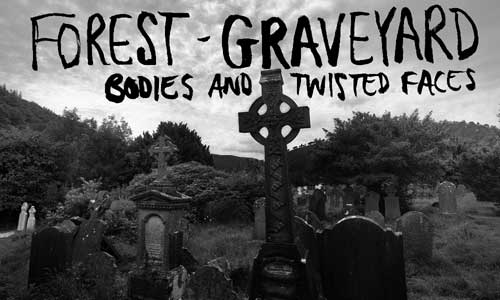 A circular guitar motif gives way to stabbing chords and short rhythmic flute notes. A forlorn voice then sings, 'In a graveyard I have been, a body I have seen, from the shock though I had dreamed, that body was me'.
The song is called simply 'Graveyard' and the band are Forest.
Forest were a mid sixties psych-folk act from Grimsby. Comprised of Derek Allenby, Hadrian Welham and Martin Welham.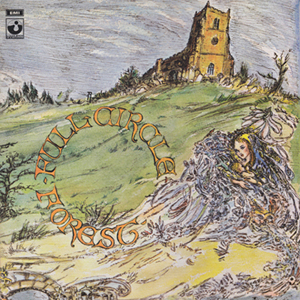 After singing harmony in various folk clubs they shortened their name from The Foresters of Walesby to just Forest. This was coupled with them breaking away from just doing traditional songs to explore the scene of the time. A move to Birmingham in 1968 saw them start to write songs in the vein of The Incredible String Band and Dr Strangely Strange. They were soon championed by John Peel and it wasn't long before they were signed to Harvest Records, home to Pink Floyd and Roy Harper.
Forest's eponymous album was released in 1969. Followed by 'Full Circle' in '70. This track is from that second album. An album of baroque and medieval sounding songs with dark lyrics and acid touches. Using a raft of instruments, from pipes, mandolin, harmoniums and harpsichords to cello, whistles and violins, the band conjure ethereal songs.
'Graveyard' has a spooky otherworld nature. Telling the tale of a visit to a graveyard and a sighting of a body. To then hear that the singer feels that he is the dead body he has spied. Twisted faces appear to him and he feels life is full of fear. He then steps out of a dream and is still the body below.
It conjures a bleak moorland church, crows and harsh wind.
All the while flutes and pipes interrupt as if some medieval procession is spurring him on, to fall in to the grave and become the body – as if they are from another time, led by the skeletal death with a flute.
The song has that unsettling thing of being sickly sweet and very dark at the same time. Very pastoral and harking back to times when witches were feared. Like an audio version of the film 'Blood On A Satan's Claw'.
The band called it a day in 1972.
DOM COOPER is a graphic designer, illustrator and writer. He co-runs Rif Mountain Records and plays in The Straw Bear Band. Previously he played in The Owl Service, The Fiends and Wolfgang & The Wolf Gang. Dom is obsessed with music, and is interested in British folklore, history and culture. Follow him at @domcooperdesign | Find him at www.domcooper.com