Reading Time:
3
minutes
Grange-over-Sands in Cumbria is an unusual setting for the paranormal, says guest writer FIONA GLASS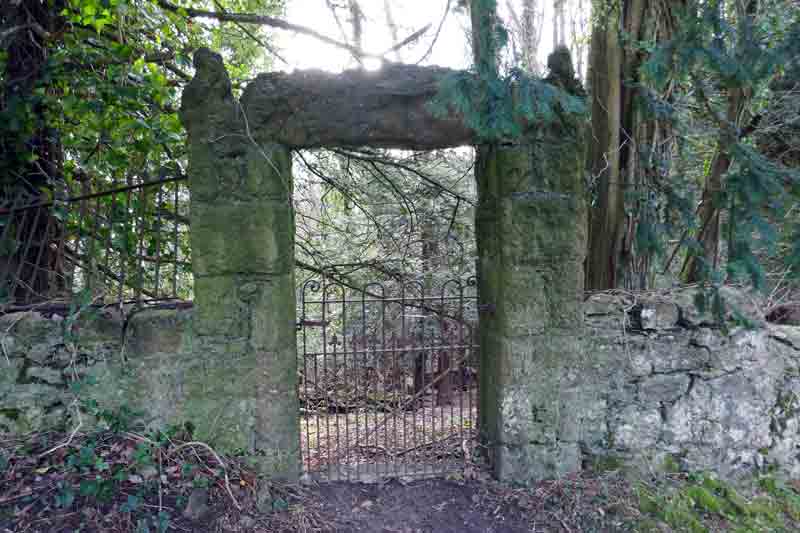 On the face of it, Grange-over-Sands might seem like an unlikely setting for the supernatural.
A genteel Victorian resort on the northern shores of Morecambe Bay in Cumbria, its sheltered streets are lined with hotels, grand 19th century houses, ornamental gardens, and palm trees.
If the sands of its name have been replaced these days with salt marsh, and the former grandeur has faded a little around the edges, it's still a pleasant place to visit with a bustling main street and a promenade that stretches for over a mile with sweeping views across the Bay to Morecambe and, on a clear day, the Pennine Hills beyond.
And yet, scratch the politely civilised surface and you quickly find something more unexpected. Behind the main street, quiet back roads rise steeply into a ring of densely-wooded limestone hills, dotted with natural crags and springs.
Up here, in Hampsfell Road, Charney Well Lane, Yewbarrow Woods or Eggerslack Woods, the atmosphere is very different indeed.
It's quite hard to explain to anyone who hasn't experienced it for themselves.
There's an air of watchfulness, of brooding, of something being alive. There's a sense of great age, of something that has existed since long before the houses and hotels and the railway station, of something that might even have existed before man.
There's a feeling of silence, of magic in the air, of bark and leaf and stone crackling with their own strange energy, to the point where you expect them to get up and follow you.
Of course, there could be mundane explanations for this. The powerful magic of childhood exploration and a sense of discovery (I had lots of happy holidays in the town as a kid). The particular denseness of the woodland deadening all other sound.
The odd limestone crags and precipices that rear up out of the ground; the sudden, peaceful springs like Routon (or Rowton) Well, appearing in glades in the maze of woodland and proving impossible to find again.
Grange-over-Sands, a spooky place to visit
The town's history, which goes back further than the Victorians to a 'grange' or grain store for the monks of nearby Furness Abbey, and as a destination for the shifting, cross-sands Morecambe Bay routes. Even the remnants of archaeology dotted around the slopes – gateways to nowhere, a whole series of terraced iron water tanks, formerly the town's main water supply but now rusting gently into the ground.
And yet, I can't help feeling it's more than this. Other places have unusual features; other places are littered with industrial archaeology; but few of them have the same sense of otherness as Grange. Other places, too, inspired wonder as a child, but proved utterly mundane on future, adult visits. And yet, the feeling here persists.
Back in the day it extended down as far as the town, in amongst the gardens and ruins of an old house (Yewbarrow Lodge?) that was bombed out during World War Two. Sadly, the house was mostly demolished to make way for retirement apartments and the gardens closed off, and the atmosphere retreated back to the hills and lanes.
So what is it? Nothing hostile, certainly. I've sensed watchfulness, perhaps even melancholy, but never anything that caused me to be scared. Instead it's as if whatever is there is aware of us, but so rooted in its own surroundings that it doesn't really care. Ghosts? Perhaps, but this seems older than Victorians or the oldest monks, and I've never had the sense of individuality.
An elemental? If so, it's a remarkably benign and peaceful one, as those things can be quite threatening. Or is it just the spirits of the place itself – the rocks, the water, the trees? I'm not sure, but it makes the town into a very special place for me.
Online research on ghosts and the paranormal in Grange-over-Sands has turned up absolutely nothing helpful, so if anyone else has ever spotted it, or has tales of their own about Grange's supernatural side, then I'd love to hear more. Especially if it's an explanation of such a strong, but apparently little-known, phenomenon.
Discover Fiona Glass's books here.
Have you seen a ghost in Grange-over-Sands? Tell us about it in the comments section below!