Reading Time:
2
minutes
GREGOR STEWART continues his series looking at the Most Haunted Scottish Castles with spooky Kellie Castle, Fife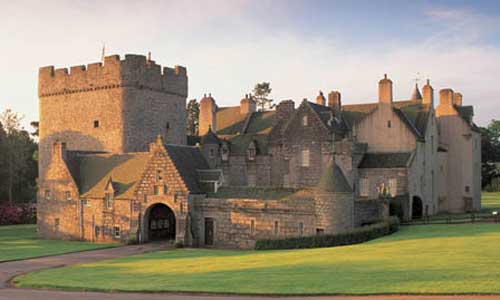 Kellie Castle, near Pittenweem, Fife, dates back to the 14th Century, although it is possible an earlier building stood on the site.
The Oliphant family took over the land in 1360 and their descendants lived there until 1797, when the 7th Earl died with no direct descendants.
Ownership of the castle passed to distant relatives, who neither occupied nor maintained the building, allowing it to fall into a state of serious disrepair.
In 1878, however, the castle it was saved by the Professor of Law at Edinburgh University, James Lorimer, who restored the it, making it the family home until 1970 when it was purchased by the National Trust for Scotland and opened as a visitor centre.
Two spirits haunt Kellie Castle
The castle is reported to be haunted by two spirits.
James Lorimer is said to haunt one of the castle corridors where he is seen in a seated position.
Anne Erskine, who it is said fell to her death from one of the castle windows, is claimed to haunt one of the spiral staircases.
Her spirit is rarely seen, but footsteps are heard on the staircase, while reports of a pair of red shoes being seen running up the stairs have been made.
Check out GREGOR STEWART'S other Most Haunted Scottish Castles
Tell us about your experiences at Kellie Castle in the comments!
Watch Kellie Castle video