Here are Scotland's most creepy and ghost-filled castles, according to MJ STEEL COLLINS. How many have you visited?
1. Culzean Castle, Maybole, Ayrshire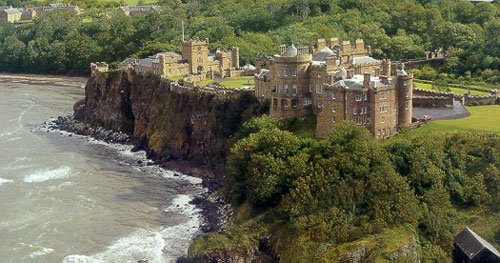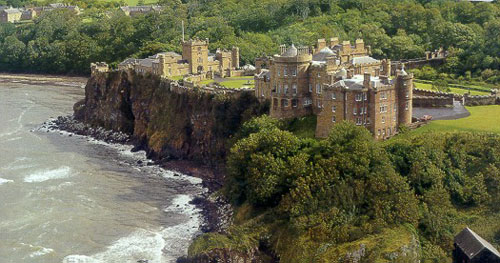 A ghostly piper heralds upcoming weddings within the Kennedy Clan who built the castle, whilst the ghostly screams of Allan Stewart, Commendator of Crossraguel Abbey, can be heard from the dungeon after he was tortured into handing over Crossraguel lands to the Culzean Laird.
Read more about Culzean Castle
2. Edinburgh Castle, Edinburgh
Like the city, Edinburgh Castle is crawling with ghosts, including a Piper, a headless drummer, a dog and prisoners from both the Seven Years War with France, and the American Revolution.
Read more about Edinburgh Castle
3. Duntulm Castle, Trotternish, Skye
Now a ruin, this ancient castle is haunted by the sorrowful, shrieking ghost of a nursemaid who accidentally dropped a baby from a window onto the rocks below, and was put to death by the vengeful MacDonald Clan.
3. Crookston Castle, Glasgow
Haunted by the angry wraith of Elspet, perhaps once the Lady of the castle; she was contacted by a paranormal group conducting an 'unofficial' ghost hunt.
4. Balgonie Castle, Glenrothes, Fife
A Green Lady, thought to be linked to the Lundie family who once owned the castle, walks Balgonie, in the company of a dog and a 17th century soldier.
Read more about Balgonie Castle
5. Glamis Castle, Glamis, Angus
Dripping with ghosts and legends, including vampires, the ghost of Janet Douglas, Earl Beardie, a tongueless, screaming woman and the mysterious monster.
Read more about Glamis Castle
6. Castle of Mey, Thurso, Caithness
Rumoured to be haunted by a Green Lady who is said to be the spirit of the daughter of the 5th Earl, who leapt from a window after being shut away by her father after she fell in love with a servant.
7. Balmoral Castle, Ballater, Aberdeenshire
The spirit of Queen Victoria's ghillie, John Brown still carries out his rounds in full Highland regalia and has been seem roaming the castle.