Reading Time:
6
minutes
Tube travellers are never too far away from ghosts. We pick 15 of the most haunted London underground stations…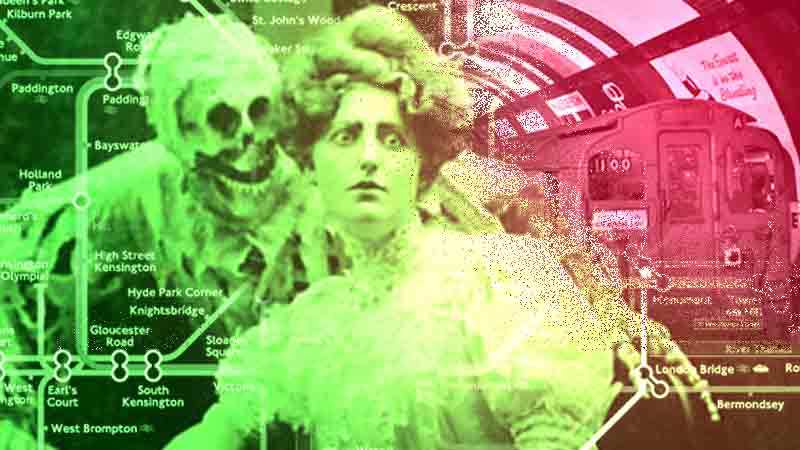 The London underground train system is famous worldwide, allowing residents and tourists of the capital city to get from any point in the city to another as quickly and affordably as possible.
As the years have passed, rumours, stories, sightings and even evidence suggests that many of these underground stations are haunted by ghosts.
These London Underground Ghosts can be found in stations that have either shut down, or even in those that are still active today, with many passengers and staff members claiming to have seen these supernatural beings on many occasions.
Below is a list of the top 15 most haunted London Underground stations, in no order:
1. Liverpool Street: The Man in White Overalls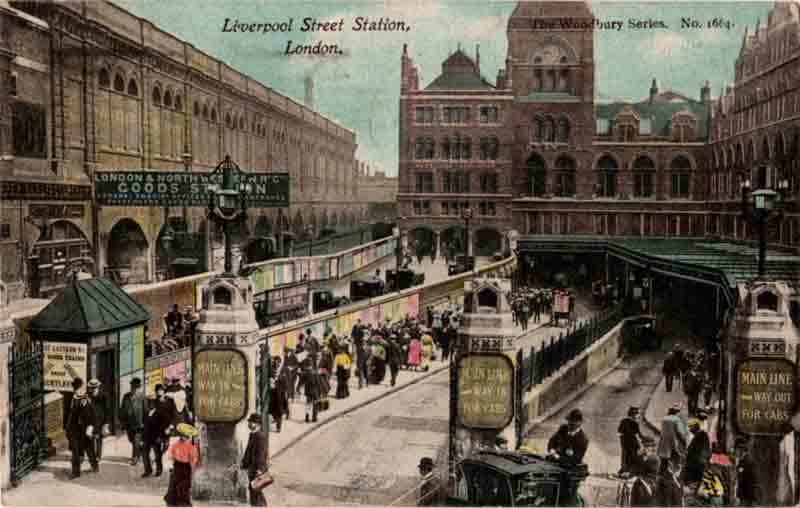 Onlookers reported a man in white overalls standing on the station, waiting for a train to arrive.
On guard on the night watch bravely approached the location of the man while another watched on CCTV.
The man on the station could not see this man in overalls, even though he clearly appeared on CCTV.
2. Kings Cross: Disappearing Woman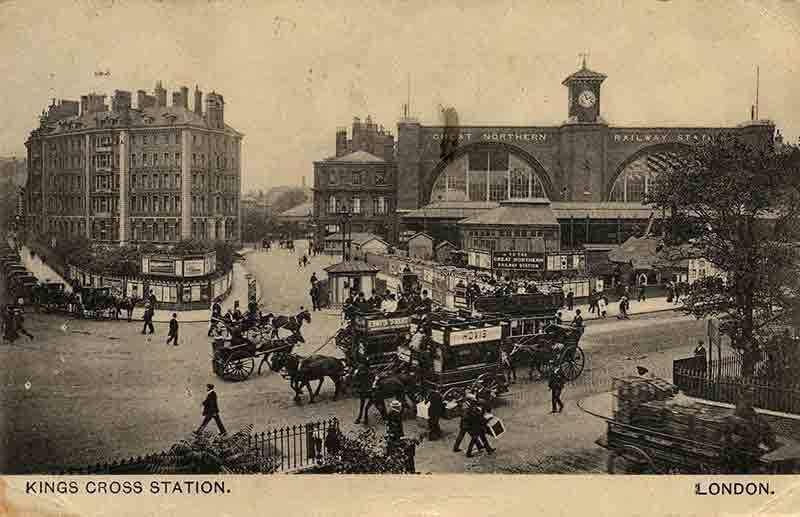 A young woman with long, brown hair walking the length of the station.
She was first seen by a commuter who went to comfort the apparently distressed woman.
But when he reached her, simply passed straight through her.
3. Covent Garden: Murdered Actor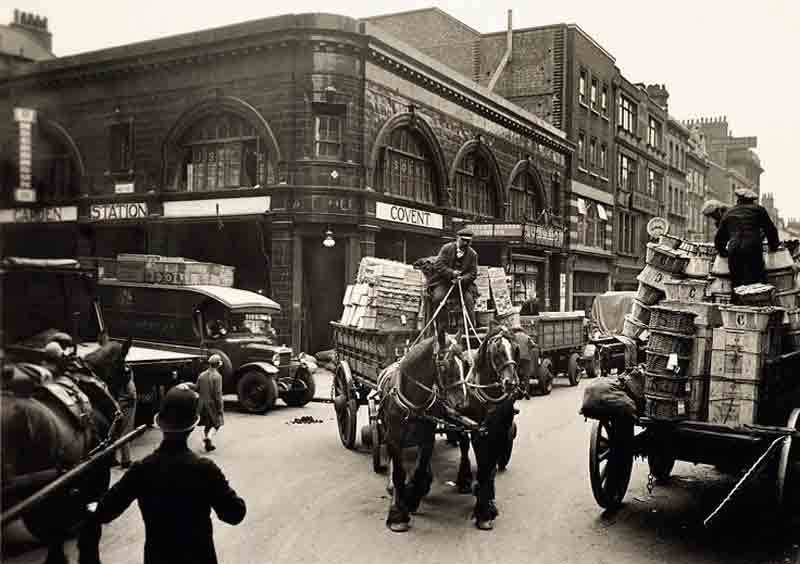 A shadowy and dark figure who seems to resemble the actor William Terriss patrols the haunted London underground station and staff room.
Many years ago, the actor used to visit the bakery that was knocked down to make room for the station, which may explain why he haunts this area.
Read more about this in William Terriss' ghostly encores in Haunted London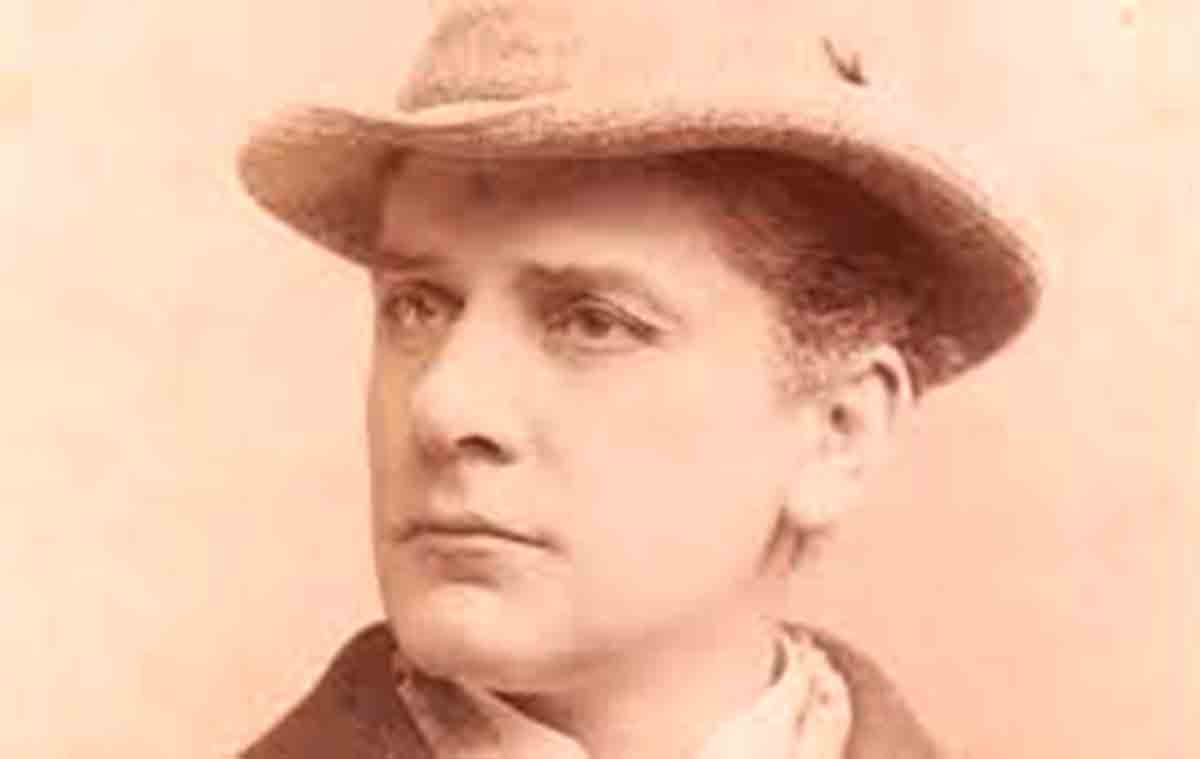 4. Farringdon: Scream Spectre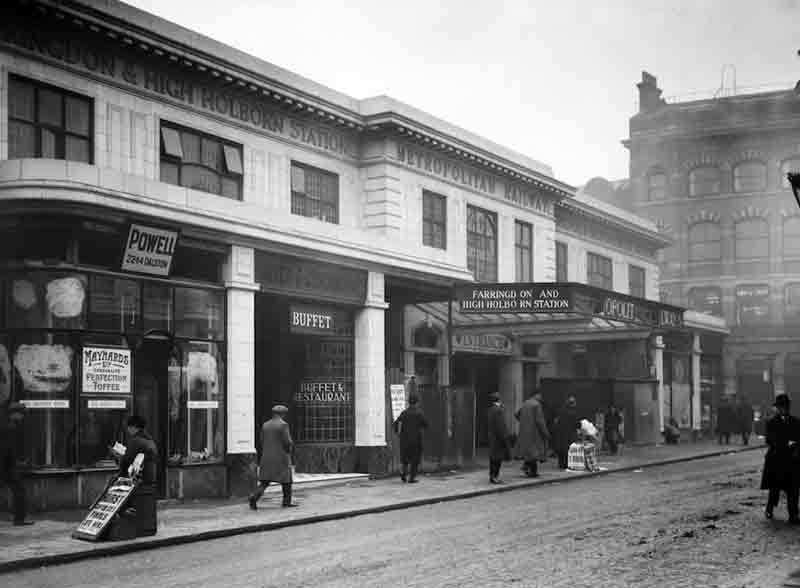 Hundreds of passengers and staff members alike have confirmed hearing the horrific screams of this London Underground Ghost, reportedly sending shivers down the spines of grown men, even turning some travellers away from reaching their destinations.
5. Aldgate: Elderly Angel
This haunted underground is not as horrifying as the rest of the members in this list. Instead this London ghost seems to be looking to help, rather than haunt.
Many years ago, an electrician fell onto the rails and had 20,000 volts run through his body, yet he woke up without a scratch.
Onlookers report seeing an elderly lady knelling next to his unconscious body, stroking his hair.
6. Bank: The Black Nun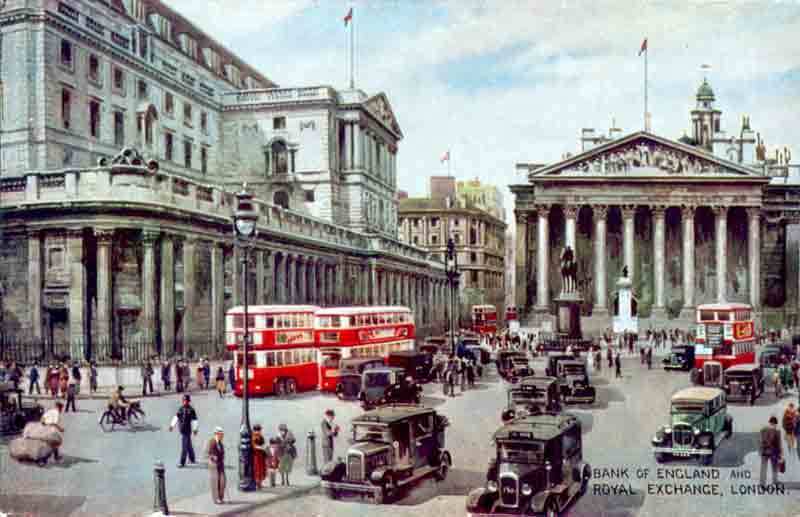 Visitors of the station report strange and unpleasant smells within the station, without being able to provide any explanation for them, as well as seeing a female figure dressed in black, who has since become known as the black nun.
This London underground ghost was Sarah Whitehead, the brother of a man who worked in a nearby bank and was unjustly executed many years ago- the very bank that gave the station its name.
It is believed the black nun is unable to get over the death of her brother and haunts the station to search for him.
Read more about The Black Nun.
7. Elephant and Castle: Disappearing Young Lady
Many travellers and staff members across many years have reported hearing running footsteps, tapping noises and doors slamming on the station, without being able to see any figures or provide any explanation for these strange ghostly occurrences.
8. Bethnal Green: Blitz Victims
Within the station, the screams of women and children have been reported by hundreds of witnesses.
What is the reason behind this many eerie noises within this underground station?
We may have a possible explanation. During WW2, many tube stations were used as bomb shelters to protect women and children in cities during the Blitz.
This station is infamous for the deaths of nearly 200 people during a confused stampede caused by an air raid test. Read about the Bethnal Green Tube disaster here.
9. Highgate: Ghost Train
Residents to this underground train station reported hearing the noises of trains departing and arriving from the station, even though there were visibly no trains present at the time.
However, something that is even more shocking is the fact that this line has since had its tracks removed, yet the noises continue.
This confirms the presence of the "Ghost Train".
10. British Museum Station: Egyptian God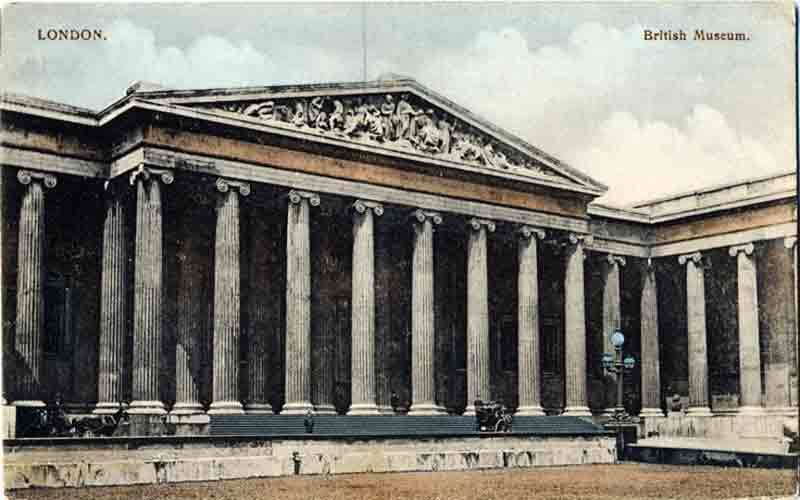 This station – which is no longer in operation – is host to its very own famous Egyptian Room.
Furthermore, two women vanished form the nearby Holborn station, with witnesses reporting the sounds of ghostly moaning occurring around the time of their disappearance.
There are rumours that there is a secret passage connecting the two stations, specifically Holborn Station to the Egyptian Room.
For this reason, many believe that the ghost of Amun-Ra haunts this station and is therefore the cause of the women's disappearance.
11. South Kensington: Mystery Train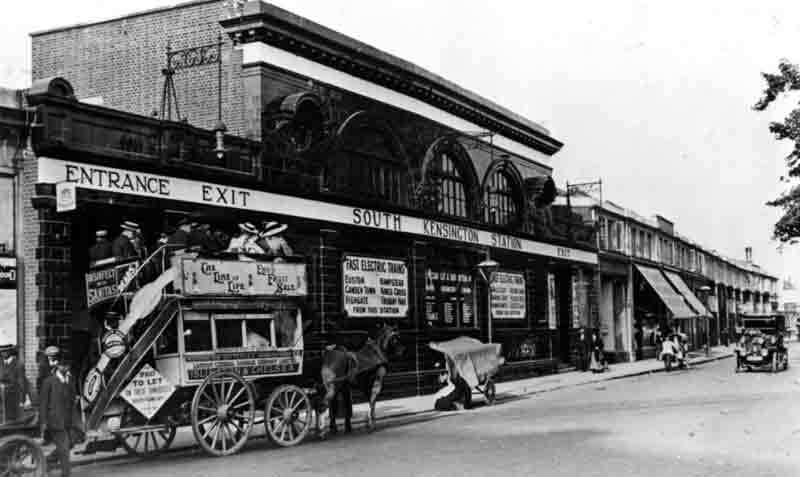 Almost a century ago, in 1928, witnesses at the station report hearing a train whistle, followed by a train passing through the station and into the tunnel after it.
However, these witnesses also report seeing a ghostly spectral figure hanging from the side of the train.
The even stranger parts?
After the train past into the tunnel, it, as well as the man hanging from the side, were never heard of or seen again, with no reports of that train being active.
12. Aldwych: Ghostly Actress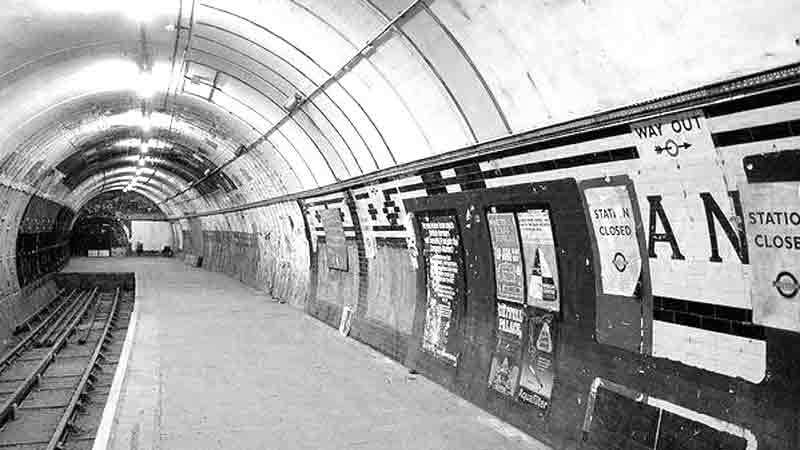 Aldwych station has been shut since the mid 1990s due to refurbishment expenses being too high.
This station exists on the site of what used to be the old Royal Strand Theatre.
Following this, many janitors and workmen in the statin report seeing and hearing a ghostly female figure patrolling the lines, with many believing that the ghost is an actress who has not enjoyed her last curtain call.
13. Embankment: Unseen Stalker
At Embankment haunted London underground station, workers and janitors regularly reported hearing doors constantly shutting and opening along the station line, without being able to find any evidence of doors being opened or shut.
Furthermore, almost every worker in the underground line reports that while they are working, they get the strong feeling that they are being watched as they go about their day.
14. Piccadilly: Mysterious Banging
In the famous Piccadilly station, workers and passengers often report hearing strange banging and clattering noises as they go about their work/travels.
While hearing banging noises in the station is not necessarily unusual, the style of these noises is.
For example, a group of workers reported that, when communicating through Morse code when completing work, they heard a response in Morse code, but neither party actually sent the message.
Was this a spirit from beyond the grave trying to tell them something?
15. Leicester Square: Haunting Screams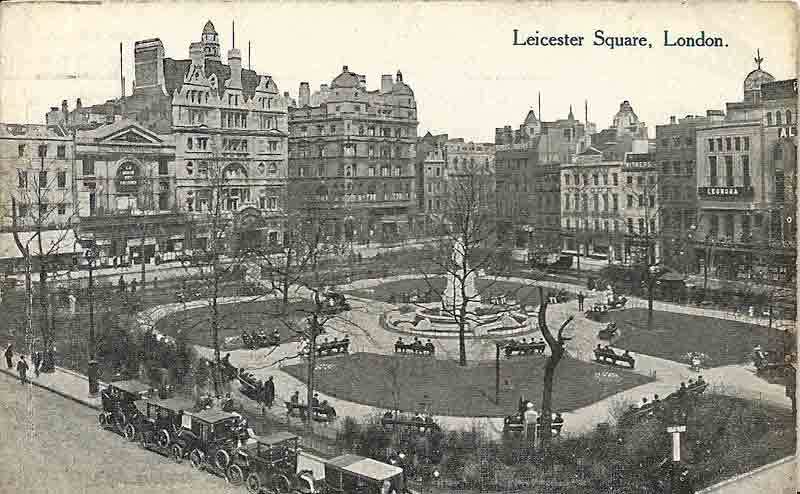 Leicester Square is one of the busiest stations in the haunted London underground and is therefore no stranger to waves of noise day in, day out.
While it is commonplace for passengers and workers to hear screeching noises as trains enter the Haunted London Underground Station, these "screaming" noises seem to persist, even while there are no services running through the station.
Have you ever seen a ghost on the Haunted London Underground? Tell us about it in the comments section below!