JANET QUINLIVAN explores five haunted places to visit in the historic Northern Ireland town of Portadown in County Armagh
Bann Bridge, Portadown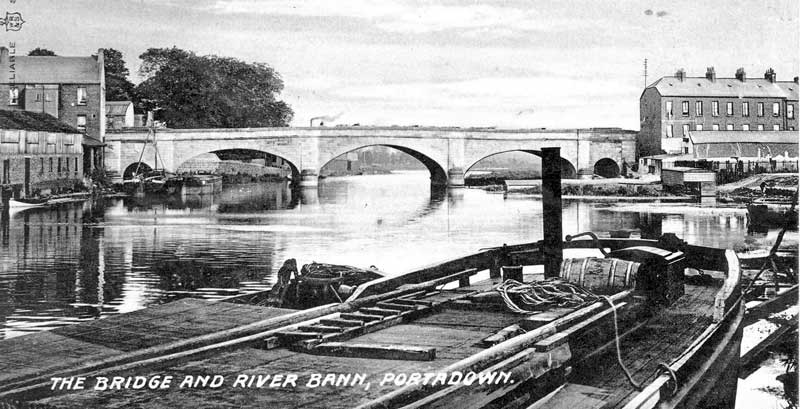 In November 1641, A group of up to 300 Protestants were taken and forced on to the Bann Bridge by O'Neill clansmen.
Once on the bridge, the clansmen stopped and set fire to the bridge, either burning or forcing the people to jump into icy water.
It's said that even today you can see the shape of a mother and baby standing at the waterside.
There are also claims that on very still nights in the winter, the screams of the people can be heard.
Carrickblacker House, Carrickblacker Road, Portadown
There is a house on the Carrickblacker Road (although the history is unknown) where a previous owner claimed that it was haunted.
There was a room in the house that was always freezing cold no matter how much he heated it.
His dogs refused to enter the room and would back away when he called into it. Strange noises were often heard at night, he felt like he was being watched all the time.
Doors would open and close on their own and this caused the owner to eventually pack up and leave. On the day he left the property the ghost of a small child ran past him and into a wall, as if marking his exit.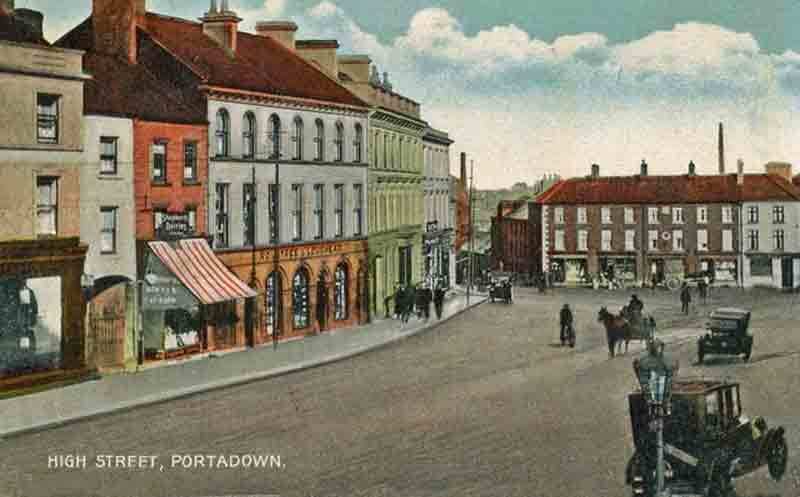 Former Jewellers on Mandeville Street, Portadown
In 2005, jeweller David Van Scoy reported paranormal activity on his premises including the ghost of a woman who appeared to be browsing the jewellery on display and bringing about poltergeist activity.
he hauntings seem to have begun when a nearby Victorian era building was demolished. She seemed to be dressed in a black dress and apron and may even have been Ma Berry who ran the former Manchester Arms.
The jewellers have now moved location but the spirit and the shop remains, seemingly walking round inspecting the premises as she always has.
The Boat House, River Bann, Portadown
Around 100 years ago a young woman downed in the River Bann while out on a boat, her body was finally recovered near the boat house in Foundry Street.
Shortly after that residents reported that there was something at night banging on the windows and doors, others reported some violent poltergeist activity.
The lady can also be seen walking across the water on clear nights.
Greenaway's Ghost, Bridge Street, Portadown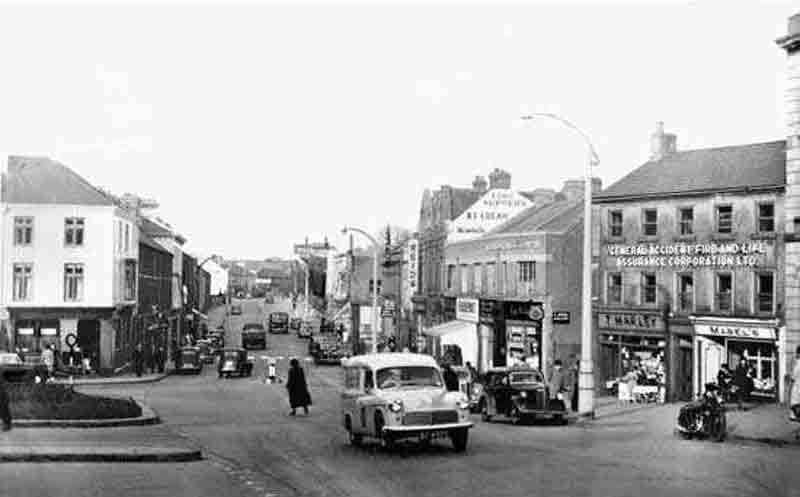 There was an old shoe shop situated on Bridge street, the owner then reported that he could hear the fire tongs rattling at night, when he would get up the next day the ashes of the fire would be scattered across the floor.
The grandfather clock would chime in the middle of the night and he had to remove the pendulum and weight to get it to stop.
Eventually he contacted the parish priest Canon McDonald who is supposed to have sealed the ghost in a bottle and buried it under the building.
You can hear the screams of the trapped spirit on quiet nights in the area.