Reading Time:
3
minutes
A writer of creepy novels finds one of his tales coming to life, with him in the lead role. RICHARD PHILLIPS-JONES revisits an ITV ghost story for Christmas 1974, The Ferryman.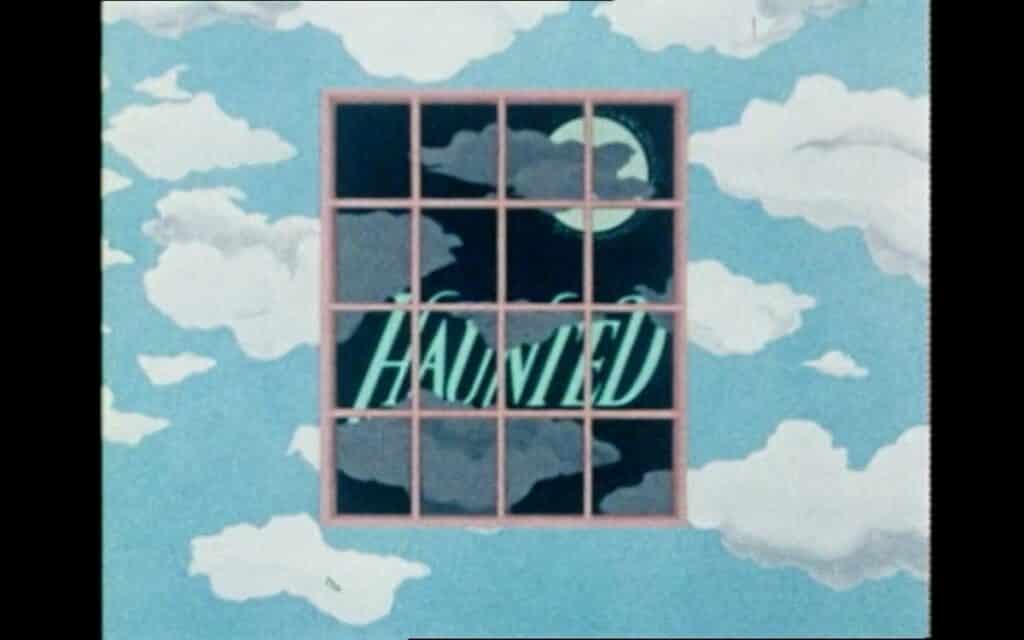 TITLE: Haunted – The Ferryman
BROADCAST: 23 December 1974
STARRING: Jeremy Brett, Natasha Parry, Lesley Dunlop, Geoffrey Chater, Ray Mort
WRITER: Julian Bond, from the story by Kingsley Amis
DIRECTOR: John Irvin
Haunted: The Ferryman 1974 Review
Sheridan Owen (Brett) is a somewhat pompous author, happy to make a living from ghost tales whilst professing to have no belief in their existence, and somewhat sneering in his attitude to his readers who do believe in such things.
Bored stiff by promotional duties for his latest opus (entitled The Ferryman), Sheridan decamps for a break in the countryside with wife Alex (Parry). A tense car journey reveals that the lack of a child in their marriage is a matter of some tension but their bitter discussion of the matter is broken by the arrival of a rainstorm.
Lost and with windscreen wipers failing, the pair come across a country inn, which just happens to be called The Ferryman's Rest and is an uncanny doppelganger for the location of Sheridan's novel. Not only that, but the small staff of the inn share the names of similarly employed characters in his story.
Any unease is temporarily disarmed as the couple wine and dine, most impressed by the fayre on offer and its reasonable price. That just makes it all the more puzzling that they seem to be the only guests and another coincidence adds to the sense of disquiet: The pub's proprietor, Miles Attingham (Chater) shares the exact name of the hero in Sheridan's novel, a tale of a spectral ferryman who preys on young women and disposes of their bodies in a nearby river.
Sheridan's increasing paranoia isn't helped when he meets with Miles, and a picture of his daughter Jill (Dunlop) reveals her to be a dead ringer for one of the ferryman's victims, murdered on Midsummer's night. The author's fears are allayed by the revelation that she is away in London, but when Jill returns for an unexpected visit life is imitating art to an alarmingly accurate degree, at least until a twist in the final act contradicts Sheridan's story and takes it on an entirely unexpected trajectory…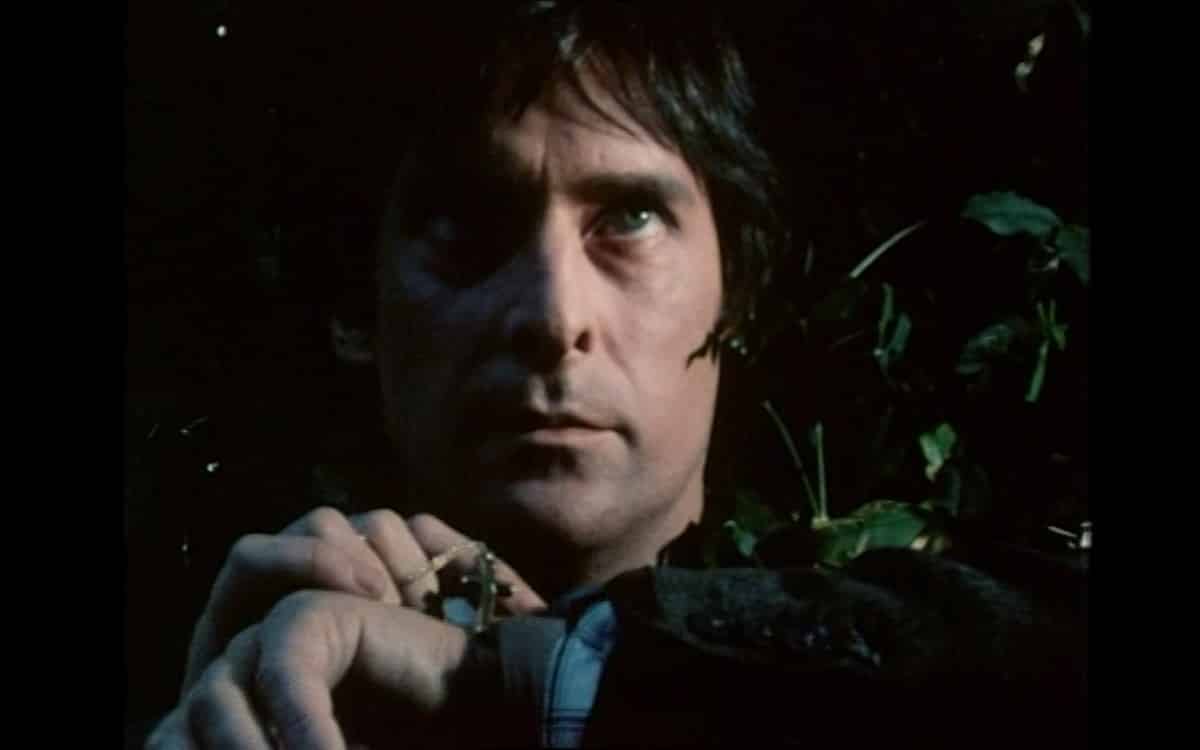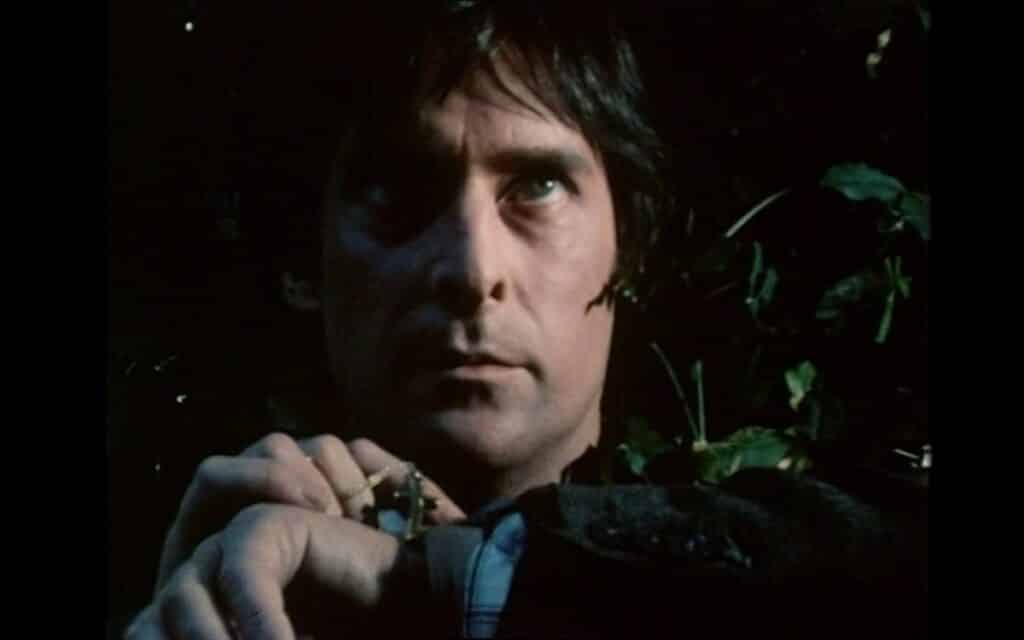 Whether by accident or design (or perhaps a combination of the two), The Ferryman apes the look and feel of the BBC's ghost stories of the same period to a considerable degree, and yet its contemporary setting conversely anticipates later BBC entries Stigma and The Ice House.
Whilst perhaps not quite scaling the heights of the rival channel's eerie tales as a whole, the 50-minute film's climactic sequence of a sleepwalking Jill wandering through a graveyard, seemingly on an unstoppable walk towards a grim fate, leading to a genuinely chilling encounter with the titular ferryman as Sheridan tries to intervene, is superbly handled by director John Irvin and a worthy addition to the annals of British television chills. Additionally, the out-of-left-field and ambiguous postscript to the tale is one to linger in the memory.
Intentionally or not (and I personally suspect the former), The Ferryman provided a perfect supporting feature of sorts for The Treasure Of Abbot Thomas, shown later that same evening on BBC1. It also got Granada's short-lived "Haunted" strand off to a most promising start.
TRIVIA POINTS: Jeremy Brett would later forge a long association with Granada Television, as the star of their massively successful Sherlock Holmes adaptations (1984-94).
Natasha Parry had previously given a memorable turn opposite Ian Bannen in the chilling Shadows Of Fear episode, White Walls And Olive Green Carpets (1971).
Here in the relatively small but pivotal role of Jill, Lesley Dunlop would go on to long-running drama Where The Heart Is (2000-2006) and at the time of writing is still a regular on Emmerdale as Brenda Walker (from 2008), but is possibly more celebrated in this parish as Luna in the "Humgoo Story" segment of The Monster Club (1980).
Later heading for Hollywood, John Irvin would return to the supernatural for Universal's Ghost Story (1981).