Reading Time:
4
minutes
A novice teacher on her first assignment finds herself privy to strange visions and psychological disturbance. RICHARD PHILLIPS-JONES on ITV's second eerie tale for Christmas 1974: Poor Girl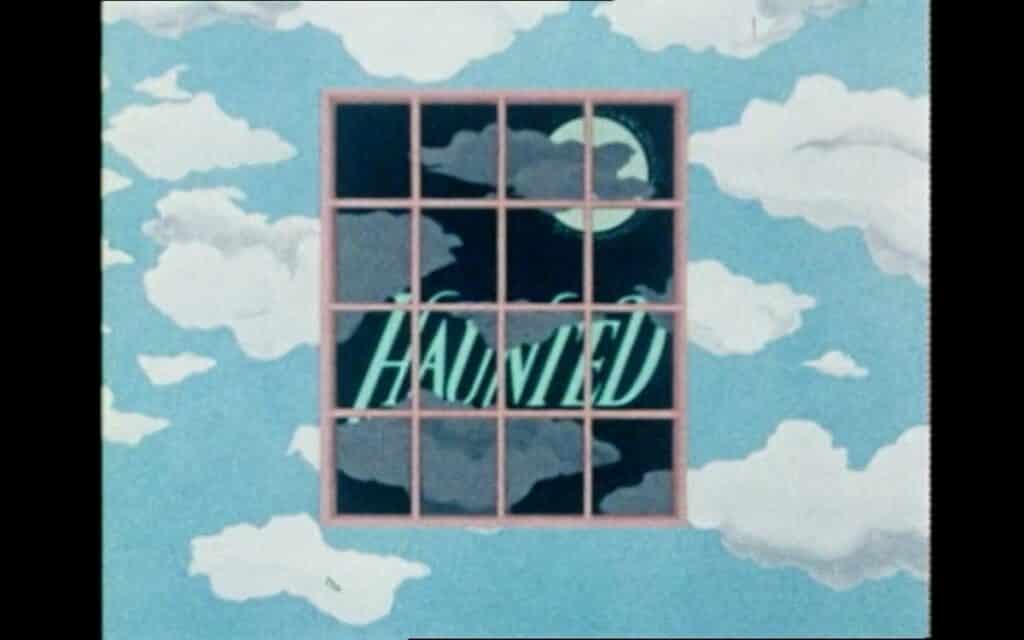 TITLE: Haunted – Poor Girl
BROADCAST: 30 December 1974
STARRING: Lynne Miller, Stuart Wilson, Angela Thorne, Matthew Pollock
WRITER: Robin Chapman, from the story by Elizabeth Taylor
DIRECTOR: Michael Apted
Haunted: Poor Girl Review
The early years of the 20th century: Novice teacher Florence Chasty (Miller) undertakes her first assignment, as the private tutor of young Hilary Wilson (Pollock), the only child of Oliver and Louise (Wilson and Thorne respectively), at a secluded mansion house in the countryside.
Florence is somewhat disarmed by her new charge, for Hilary is something of an old head on young shoulders who takes an inappropriate fancy to his tutor. His father, meanwhile has a past history of unfaithfulness and is also gradually drawn towards the young mentor.
For her part, Florence is struggling to keep her composure as she sees strange apparitions around the house and grounds, of a young couple who are dressed in unusual clothing and clearly in a passionate relationship. Then odd things begin to happen: A lipstick mark appears on a cup she is using, when she wears no make-up and a green beaded necklace, of a kind she has never seen suddenly appears around her neck, despite her having no predilection for wearing jewellery.
All of this is affecting Florence's state of mind and causing her to act most out of character, and when Oliver makes his libidinous intentions for her clear, and despite her best intentions to resist, Florence is apparently being pushed by another force, incapable of saying no…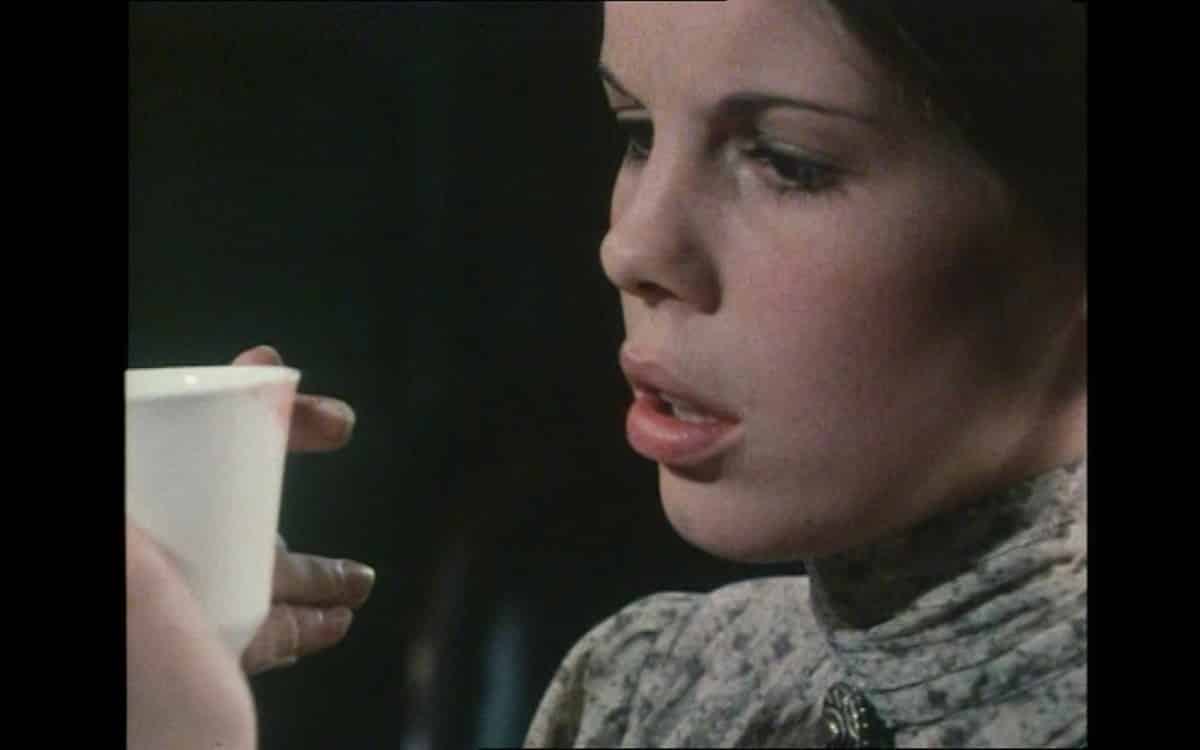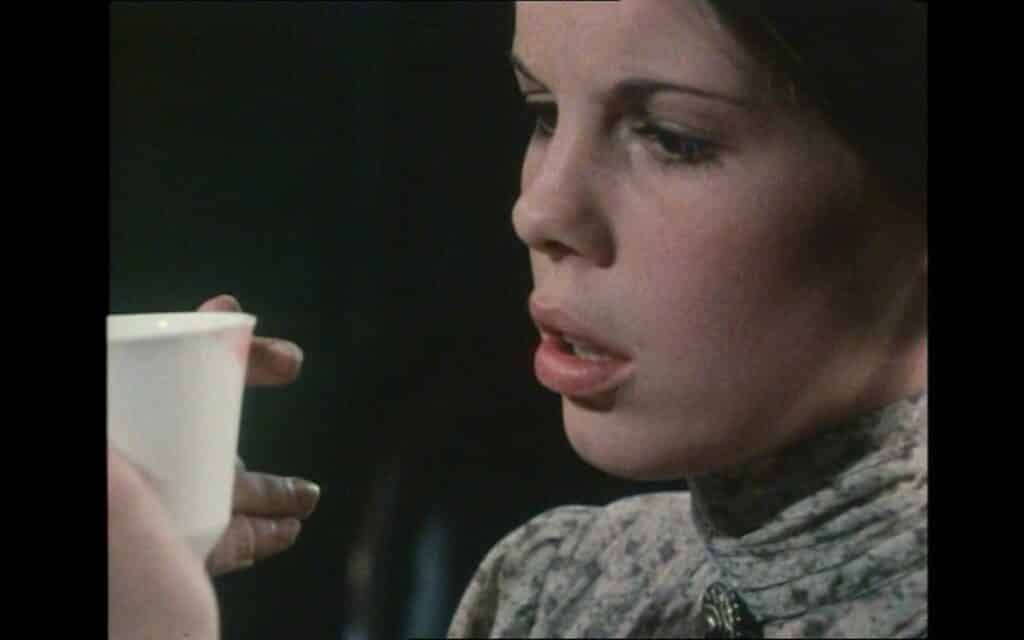 For their second "Haunted" tale, the production team opted for a period piece and, whilst this might have made Poor Girl a more obvious answer to the BBC's ghost stories on the surface, Elizabeth Taylor's source material makes for a trickier proposition as an adaptation. If Granada's intention was to present two very different angles on the whole premise of one being haunted, they couldn't have chosen more of a polar opposite for this second instalment.
By contrast with stablemate The Ferryman, Poor Girl (and I apologise for the major spoiler, but there's no way around it) dealt with visions of the future rather than the past, not to mention matters of repression but there are interesting parallels to be drawn with Henry James' The Turn Of The Screw, and indeed its film adaptation The Innocents (1961) with the older-than-his-years boy child and the suggestion that the supernatural happenings may well be at least in part a figment of the central protagonist's imagination.
It's frustrating that Poor Girl manages to be remarkably faithful to its source in so many ways (key dialogue is virtually lifted verbatim and it visually conjures up Taylor's location descriptions brilliantly) and yet doesn't quite capture its essence, its subtle yet strongly evocative depiction of otherworldliness.
It doesn't seem at all fair to apportion any blame for any shortcomings, since performances are excellent, Michael Apted was a fine director who does a good job, and similarly Robin Chapman was generally a superb adaptor of other writers' properties. His work here perhaps aims to compensate for a paucity of frissons in the base material by making the "haunted" aspect more explicit in some additional flash-forwards, not present in the original story.
By contrast, Taylor's own text only has such a manifestation in the final page or so, making the revelation that the visions are of days still to come much more of a surprising reveal. Ultimately, Poor Girl is perhaps a tall order for any talent to adapt for the screen verbatim and may be best left to work its understated spell on the page but if not wholly satisfying, this was still a laudable attempt.
At this remove in time, it's hard to gauge whether audience reaction was unfavourable or if Granada were not satisfied with the end result, but whether for either or neither of those reasons, Poor Girl brought Haunted's short run to a close, never to return.
TRIVIA POINTS: No, it's not that Elizabeth Taylor – this one was a prolific author whose depictions of middle-class lives in southern England have latterly earned her the flattering (if not altogether accurate) label of a Jane Austen for the 20th century. Taylor sadly passed away the year after Poor Girl was broadcast, but her work has undergone something of a revival and rediscovery in more recent years, with Antonia Fraser and Hilary Mantel among her champions.
Robin Chapman was indeed a fine proponent of transferring literature to the screen: He'd transferred MR James' Lost Hearts to screenplay form for the BBC the previous year, and it seems likely that had some bearing on Granada hiring him for Poor Girl. Chapman later did brilliant work for Anglia Television on thirty episodes of Tales Of The Unexpected (including many of the show's acknowledged classics) and their first three PD James adaptations.
Hilary Wilson would provide the only screen credit for young Matthew Pollock, who turns in an impressive performance. If any readers know what became of him, we'd love to hear from you.