Lost Hearts 1973 is the classic re-telling of the MR James Ghost Story for Christmas, says MJ STEEL COLLINS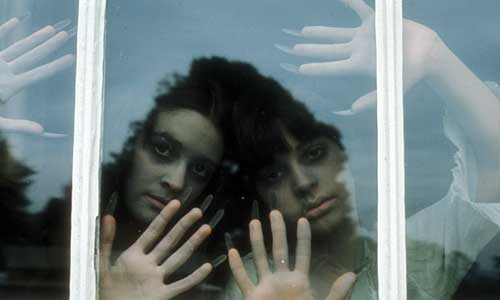 Having spent a large portion of my life reading, writing and watching ghost stories, it does take a fair amount to scare me rigid. The 1973 adaptation of M R James' Lost Hearts manages this perfectly. Several years before I saw it, I had read the short stories in James' Collected Ghost Stories. It was the first of his stories I ever read. I was 19, sitting up after midnight in my mum's remote cottage in Dumfries and Galloway, and utterly pitch dark outside.
Don't think I slept that night.
So seeing the TV adaptation was an experience for me, as I regard this to be the scariest of MR James' terrifying stories.
It was made for the A Ghost Story for Christmas series, all of which were directed by Lawrence Gordon Clark,  which carried on the tradition of James telling a ghost story especially written for a select gathering in his rooms at Kings College, Cambridge.
Curiously, this was the second adaptation of Lost Hearts.
One had been made in the 1960s, but like many awesome things made for television that decade, it has been lost. I'm told it was meant to be good, so the second version had a lot to live up to.
The gloriously shot Lost Hearts 1973 version follows the tale of orphaned Stephen Elliot (Simon Gipps-Kent), sent to live with his cousin Mr Abney (Joseph O'Connor), at Aswarby Hall in the early 1800s.
From the outside, the viewer can tell there is something strange about Mr Abney.
He is a distant character and has a cordial, but aloof relationship with Stephen. Abney is particularly fixated on how old Stephen will be on his next birthday and the date of the occasion.
It turns out Stephen will be twelve on the 11th of September, a date Abney writes, almost gleefully, in his diary.

As time goes on, Stephen becomes especially close to the servants at Aswarby – the housekeeper Mrs Bunch (Susan Ricards), and Parkes (James Mellor), the butler/general factotum. They become Stephen's surrogate family, and from them, he learns that he's not the first child to live in the house.
Mr Abney, though seemingly lost to his tomes on the arcane mysteries of the Ancient World, is a kindly man.
First to take up residency at Aswarby was a young girl, who arrived a couple of years after Mrs Bunch took up her position.
The girl strangely vanished after a few weeks. She was followed several years later by a lad named Giovanni, who played the Hurdy Gurdy. He too disappeared, never to be seen again. His Hurdy Gurdy was left behind and Stephen takes possession of it.
It's not long before strange things happen. Stephen sees bizarre figures of a boy and girl with freakishly long nails (played by Christopher Davis and Michelle Foster).
Then there are the scratch marks on the walls of the house, and the shredding of Stephen's nightshirt, much to Mrs Bunch's chagrin. None of it seems to bother Mr Abney.
The apparitions of the children get progressively worse as the 11th of September approaches, including what I think is probably one of the scariest things I have ever seen on a supernatural TV show.
This is the scene where Stephen is lulled to a locked and disused bathroom in his sleep by the creepiest Hurdy Gurdy music that you'll ever hear, the rictus grinning apparitions of the boy and girl beckoning him forward with their long talons.
Then Stephen reaches the bathroom, looks through the window of the locked door and discovers why the children keep their chests covered with crossed arms most of the time.
It literally is the stuff of nightmares and not something I can watch without a shudder. But watch it again I did for this, and that's probably another night's sleep lost to the genius of M R James…
Stephen's twelfth birthday arrives, and Mr Abney invites him to come down to his study at 11 o'clock, though for what, Abney keeps schtum about. To actually say what happens is to reveal a few spoilers, but it is delightfully gory and reveals why the child ghosts haunt Aswarby Hall. It also makes Stephen appreciate their presence that bit more.
The mind boggles as to how the original 1960s version of Lost Hearts trumps this one in terror values. It would take a lot to top this.
And if the original ever turns up, I'd probably never sleep again if I was brave enough to watch it.
Lost Hearts 1973 is available from Amazon as part of a Ghost Stories for Christmas pack here.
Watch Lost Hearts 1973 scary scene
Tell us your thoughts on Lost Hearts 1973 in the comment section below!