Reading Time:
3
minutes
When it comes to horror films you probably don't think of Ireland as having a major impact on the genre. ANN MASSEY tells us some little know Ireland Horror Film facts that reveal how deep Ireland's links with some of the biggest names in the film Industry actually go.
Ireland horror film connection facts
1. During a break from filming Othello in 1951, Orson Welles made a short film in Dublin with the title 'Return to Glennsacual', although it is more favourably known as 'Orson Welles' Ghost Story'. Based on the tale of a local vanishing spectral hitchhiker, the production was nominated for an Academy Award and was produced by Dublin Gate Theatre Productions.
2. Irish Director Neil Jordan is noted for such famous films as 'Interview with the Vampire' and 'Byzantium' and the TV series, 'The Borgias'. In 1984, just two years after his directorial debut, he brought a reworking of Little Red Riding Hood to the big screen in the form of 'The Company of Wolves.' With an all-star cast, it included an uncredited performance by Terence Stamp as the Devil.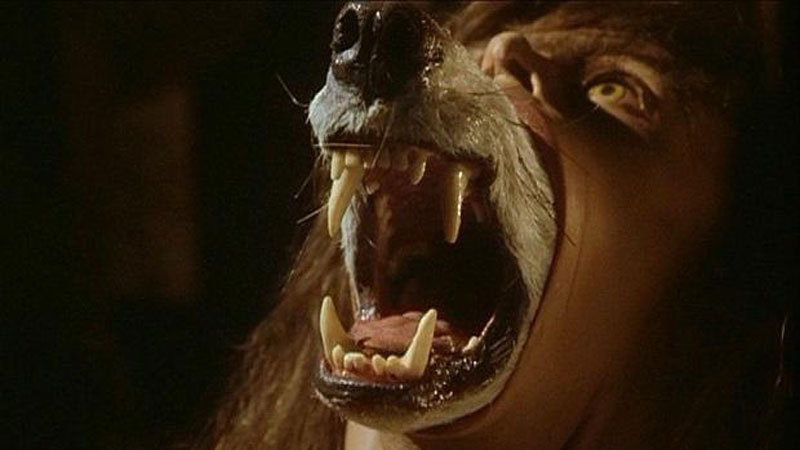 3. Magenta from the Rocky Horror Picture Show (1975) is played by Belfast-born Patricia Quinn who is also known as Lady Stephens. Her role came off of the successful stage play of the same name, which prior to she was working in the Playboy Club as blackjack bunnygirl.
4. 1963 brought about a film set in Ireland called 'Dementia 13'. It was written and directed by a relatively unknown gentleman going by the name of Francis Ford Coppola. He had promised producer Roger Corman as much nudity, violence and gore as he could manage. The cast was made up of friends of Coppola who paid their own way and minimum wage Irish actors. The backdrop to the film was Howth Castle in Dublin.
5. Rawhead Rex is an Irish film about a bloody and violent pagan god tearing up rural Ireland made in 1986 and released in 1987. Received to public disdain and poor critical feedback, it is hard to believe it was written by horror legend Clive Barker!
6. Citadel (2012) is the first film written by and under the direction of Ciaran Foy, the Dublin Director who has since gone on to 'Sinister 2'. It is a psychological horror based around the brutal attacks of feral 'hoodied' kids in a tenement block and despite its Irish pedigree, was set in Glasgow with a Scottish cast.
7. Of all the Zombie flicks in all the world, 28 Days Later has been voted the greatest horror movie of the 21st century by Rolling Stone Magazine. A post- apocalyptic, tension filled zombie terror, the film documents the struggles of a group of survivors following the release of a deadly laboratory virus. It stars Ireland's very own Cillian Murphy and features veteran Irish actor Brendan Gleeson.
8. Simon Delaney is a friendly faced, firm favourite on Irish television. Actor, director and television presenter, his roles have been family friendly and non-descript. A surprise therefore to find him playing the supportive yet terrified neighbour of the Hodgson family in 'The Conjuring 2'.
9. An unusual Swedish-Irish production company collaboration in 1980 brought us 'The Sleep of Death', also known as 'The Flying Dragon'. Dublin born Sheridan La Fanu actually has writing credits as the film is based on his story of the same name. It tells of a man pursuing a Countess across Europe who encounters more strangeness than he bargained for. Part of the filming was carried out in Ireland and it premiered in November 1980 at the Paris Festival of Fantastical Film.
10. A 2016 psychological horror called 'I Am Not a Serial Killer' is set in the States and has an all-American cast including 'One Flew Over the Cuckoo's Nest' actor Christopher Lloyd. The troubling tale of a youth hunting a supernatural killer whilst suppressing his own murderous urges is based on a book written by American horror writer, Dan Wells. So really the last thing you would expect is for it to have a Cork born scriptwriter and director in the form of Billy O'Brien and to have been produced by the Irish Film Board!
What did you think of these Ireland Horror Film connections? Tell us in the comments section below!