Guest writer TACE DORRIS gives her first hand account of working in the haunted Linlithgow Palace in West Lothian
In 2006 I was hired as Historic Scotland's first 'Roving Steward'. This meant I was able to work at many of the Historic sites across Scotland's central belt.
I worked at sites like Blackness Castle, Cairnpapple Hill and Craignethan Castle. I did most of my training at Linlithgow Palace near Edinburgh.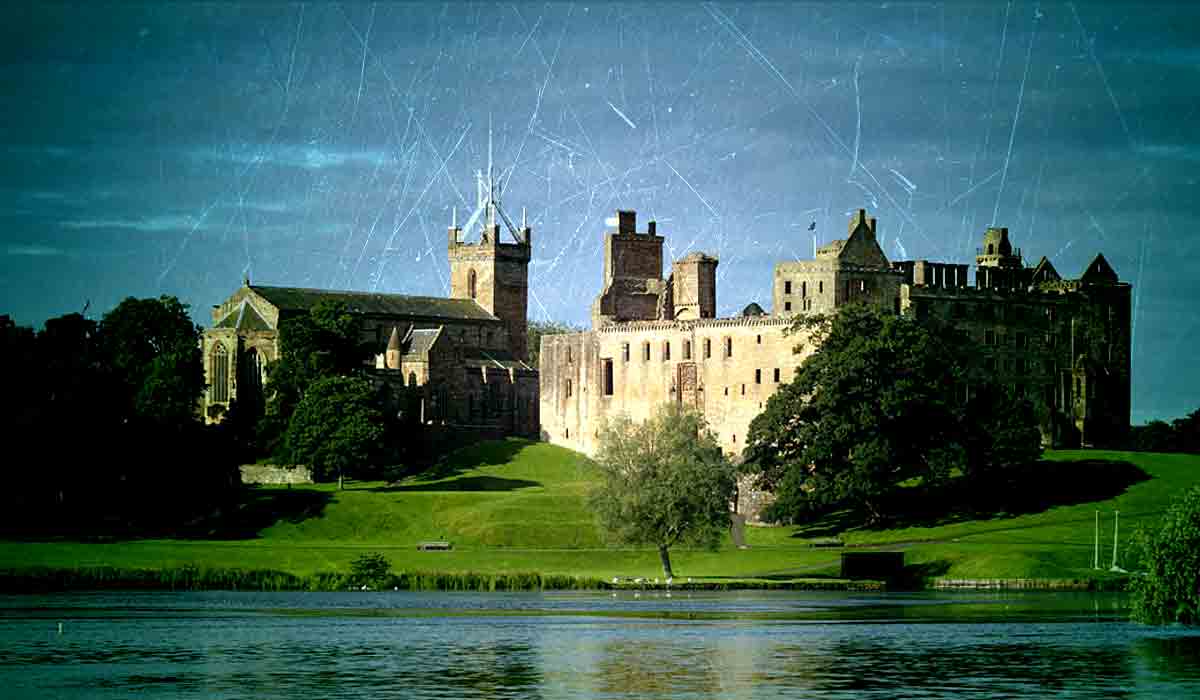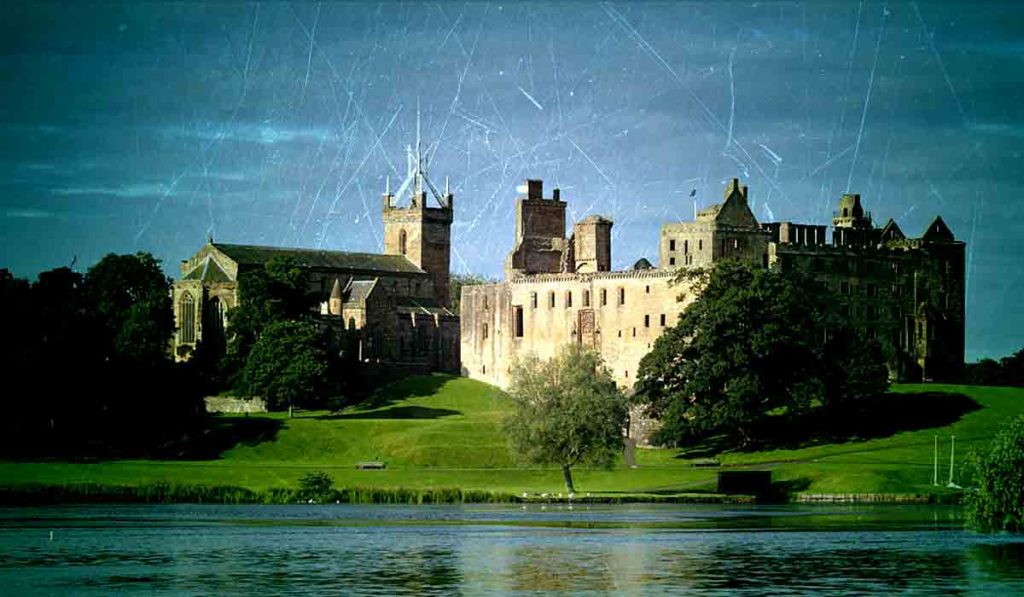 Everyone knows the story of the Queen Margaret's Bower, where she waited for the return of James the IV after the Battle Of Flodden in 1513.
James died on the battlefield and it is said Margaret can often be seen waiting at the window for her fallen love. To stand in the bower and look over the Loch through the very same windows is moving but I never once experienced any ghostly sightings or unusual feelings in the tower.
Was working in Linlithgow Palace creepy?
Many thought my job was 'creepy' having to lock up such places, on my own, at night.
I guess I was right for the job because while I had a normal reaction to the atmosphere, I'd never experienced anything paranormal till late one summer evening at Linlithgow Palace.

Haunting at Linlithgow Palace
A normal day had passed with hundreds of tourists visiting the Palace and grounds.
Four staff were on that day, including myself. We cashed-up, locked the main doors and set the lights down.
I forgot I'd left a bag in the storage room (old cellar) and dashed into it while my colleagues waited for me.
We usually left by the secondary door to the south via the old bakery room.
To access that we had to walk the corridors that surround the central courtyard.
The corridor is framed on the courtyard side by stone arch windows.
My workmates were walking a few feet in front of me, chattering away, as I rushed to join them. As I passed the first arch, I caught a glimpse of a full figure moving across the courtyard from East to West past the fountain.
Ghostly figure 'not transparent but a dense grey/blue'
The figure was not transparent but a dense grey/blue. She had on a long dress with a protruding bustle at the back and her hair was up off her shoulders. Her hands were clasped in front of her drowned in large sleeves. I never saw her from the knee down. I felt an air of serenity seeing her. I thought, 'Did we forget someone?'.
In the seconds it took for me to move past the next arch, the central column blocked my view and I became conscious of the form not being a live human being or the right colour.
The hairs all over bristled and as I was about to call my colleagues a little in front of me when I caught another glimpse as she moved towards the (now) main door. Then she vanished. I couldn't believe it. I must have been very pale or confused as a colleague asked, "are you okay?" To which I replied the usual line in these circumstances, "I think I've just seen a ghost!".

Royal figures haunted the palace
I researched after and found that both Margaret Tudor and Mary of Guise are both said to haunt the Palace.
Mary of Guise did not want to remain at the Palace after James V's death.
The 'Rough-Wooing' years had started and rumour had it that Henry VIII even planned to make the widowed Mary his sixth wife.
She remained for a year after the King's death then moved to Stirling Castle with the child who was to become, Mary, Queen of Scotland and France.