Reading Time:
3
minutes
Lumley Castle Hotel in Durham has intrigue, conspiracy and lots of hauntings – enough to scare the Australian cricket team. RICK HALE introduces us to Lumley Hotel Castle Ghosts!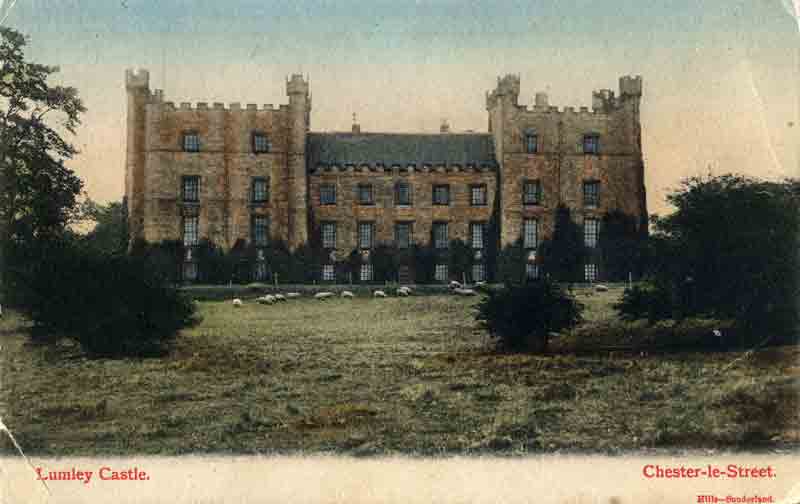 Lumley Castle Hotel
Ropery Lane, Chester Le Street, DH3 4NX
Lumley Castle Hotel is a Grade 1 listed 14th century building in the north of England, near the city of Durham
Lumley Castle has long been believed to be haunted by several spirits and all have been encountered by numerous people.
However, two spirits with with two very divergent agendas are experienced the most. One appears to be a trickster spirit.
While the other spirit seems to take pleasure in terrifying whomever crosses her path.
Conspiracy In Lumley Castle Hotel's History
Lumley Castle began its long history in the 14th century as a manor house built by Sir Ralph Lumley when he returned from the wars in Scotland.
By all accounts, Sir Ralph, was loyal to the king of England. All that changed when it was discovered that he was involved in a conspiracy to overthrow King Henry VI.
Sir Ralph was found guilty and beheaded for his part in the plot. All of Lumley's lands and the castle was given to the Earl of Somerset.
In 1421, Thomas Lumley, restored the family name and bought back the castle.
Since then, Lumley castle has been a residence for University college of Durham. But it was in 1976, when it became a hotel, that the castle gained it's ghostly reputation.
The Vengeful Ghost Of Lily Lumley
The oldest ghost story of Lumley Castle, concerns the 14th century lady of the manor, Lily Lumley.
According to legend, Lily was murdered by two Catholic priests when she refused to convert to the Catholic faith.
To hide the body, the priests threw it down a well on the property.
However, Lady Lily refused to stay quiet.
Since becoming a hotel, the vengeful wraith of Lady Lily has been witnessed wandering the corridors of the castle.
She is said to let out a bone chilling shriek as she flys towards whomever is unlucky enough to encounter her. She vanishes just before she strikes, Leaving a very frightened witness.
The castle made headlines in 2005, when the Australian cricket team fled the hotel in the middle of the night in their under garments.
When questioned, they claimed a horrific ghost chased them from the hotel. Not one of them returned after their harrowing experience.
Black Jack at Lumley Castle Hotel
The second most active spirit in the hotel has been affectionately called, Black Jack by the staff.
No one knows who Black Jack was in life, but unlike Lady Lily, this spirit enjoys playing innocent pranks.
Black Jack has been known to steal guests belongings and hide them in strange places.
He does have a destructive side though.
Black Jack is known to push glasses off tables and likes slamming doors in the middle of the night.
Other Lumley Castle Hotel Ghosts
There are several other, less active ghosts in the castle.
Screaming and laughing children have been heard on the top floor when no living children are present.
The apparition of a strange man has been seen sitting at the bar. He watches guests for a few moments then vanishes leaving an icy chill.
And lastly, anomalous lights have been witnessed flying around the darkened corridors late at night when everyone is asleep.
Haunted Lumley Castle offers 72 uniquely decorated rooms that bring the old and new together.
The castle's restaurant, The Black Knight is sure to satisfy the foodie among its guests.
And if you're looking to unwind after a long day of either searching for the castle's ghosts, or exploring Durham, afternoon tea is served in The Library Bar.
Lumley Castle Hotel is every bit the haunted English castle offering scares and comfort for those who stay.
Watch Lumley Castle History Video
Have you been to the Lumley Castle Hotel – do you have any Lumley Castle Ghost Stories? Tell us about it in the comments section below!