Reading Time:
2
minutes
Ghosts of executed monks haunt the grounds of St Dunstan's Church in East Acton, says PATSY SORENTI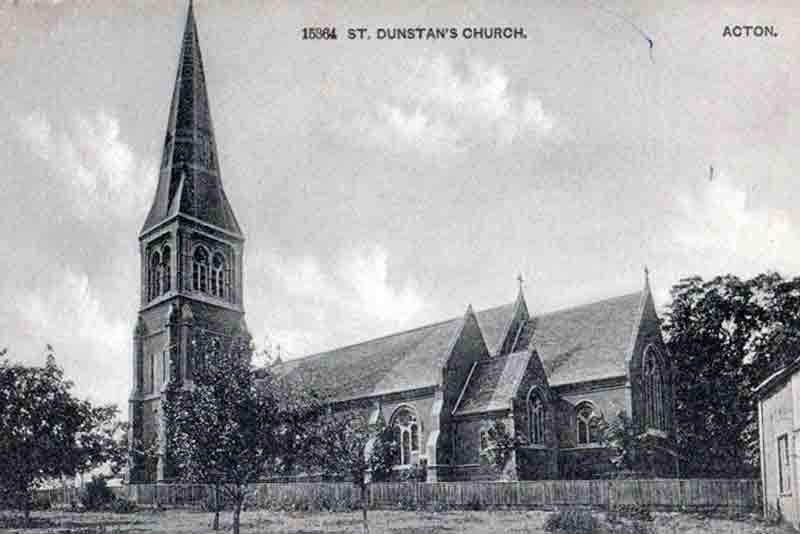 St. Dunstan's Church, East Acton is an ordinary parish church.
Nothing sets it apart from any other church of its type: 19th century in origin but built on the site of a much older building.
During the Middle Ages it was a friary for the monks of the Order of St Bartholomew.
This order remained on this site until the 1600s, when puritanical zeal caused the friary to be closed and the monks executed.
Ghostly monks seen on site of new church
Since the present church opened on the site, many people including the Vicar have seen a procession of ghostly monks pass through a wall and into the churchyard.
Some have even seen the monks' ghosts in procession up the aisle; one man was "stricken with terror" when he tried to stop them and they passed right through him!
Many books on this case have been written, including an account by the Reverend Philip Bousted who described them as "wearing gold and brown hooded habits".
An article on the phantoms was also covered by The Daily Mirror in July 1970 and by The Ealing Gazette in September 2017, when the phantoms were last reported.
Cyclic haunting at St Dunstan's Church in Acton
The ghosts have been seen regularly since the 1930s and are thought to be cyclic.
In 1946, a monk dressed in a violet habit spoke to the Reverend Hugh Anton-Stevens, whom he believed was a "ministering spirit".
During a vigil held in the church by a journalist, a human voice was heard and a light switched on, but nothing was seen.
A single monk's ghost was seen by an organist whilst practising there, and many have experienced sudden and intense cold.
Discover the real-life St Dunstan and his devil-beating tongs!