Episode Title: RAF, East Kirkby
Location: East Kirkby, Lincolnshire
Series: 2 Episode Number: 28
Originally broadcast: 2003
Medium: Derek Acorah
Parapsychologist: Phil Whyman, Dr. Matthew Smith & Dr. Ciaran O'Keeffe
CHRISTINE MILLER takes a look back at Most Haunted: RAF, East Kirkby
East Kirkby, "Possibly one of the most haunted airfields"
There have been numerous plane crashes at the base, with many young lives cut short. Dark shadows, green lights and phantom footsteps have been seen and heard, a dull murmuring of voices in the control tower and intense feelings of being watched by a force unseen have all been reported. Most eerily of all perhaps, is the man in an USAAF uniform that has been spotted by terrified witnesses walking across the airfield and into the control tower.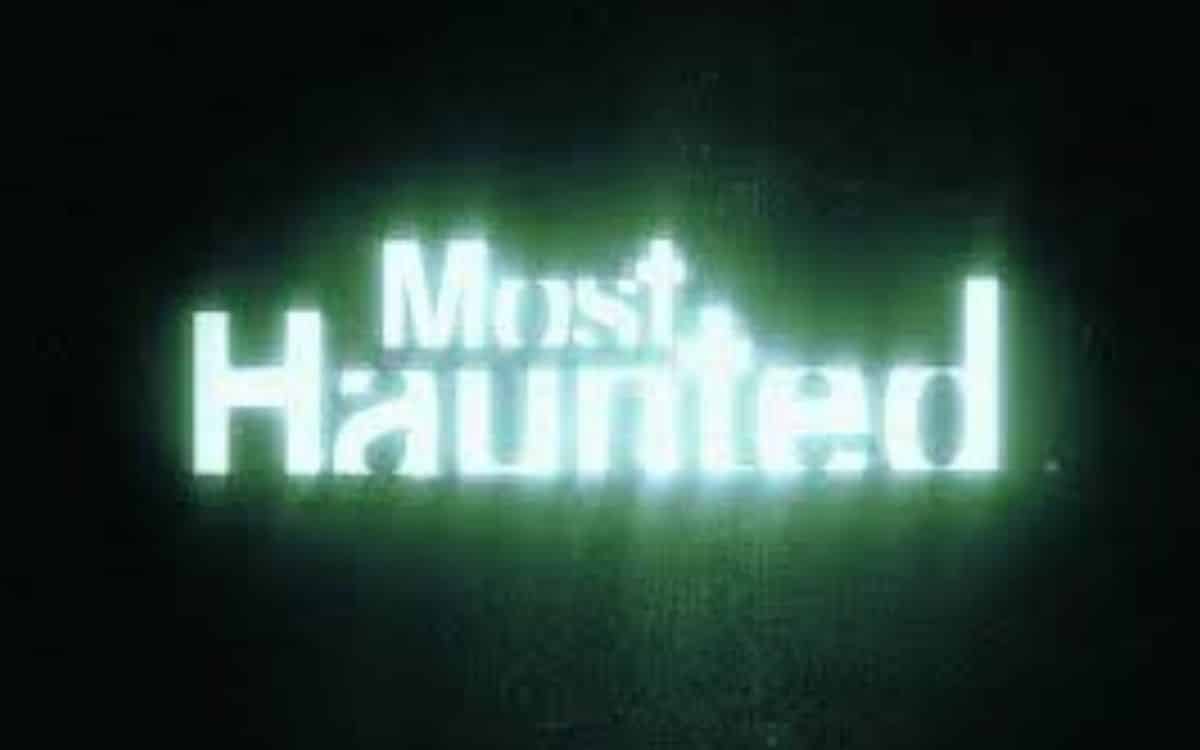 The team are in East Lincolnshire, England for this week's episode to investigate an apparently haunted airfield. Built in 1942, RAF East Kirkby closed for official business in 1970 and was transformed into a museum. However, this has done little to quiet the numerous spirits which are said to frequent the old Royal Air Force base.
With all this said to occur at the site, historian Richard Felix states that the base is "possibly one of the most haunted airfields" in the country, so let us hope that the team uncover something paranormal tonight…
The tragedy of the angry Airman
With Derek having arrived and night fast falling, the team behind their walkaround in the hangar. Immediately, Derek says there is a great interest in the group's presence from the spirit world; there are four spirits present and they are amiable, if somewhat frustrated souls.
Derek continues on to state that there is a man associated with one of the Spitfire wreckages kept in the museum. The pilot's body was discovered underneath the wreckage 50 years after the crash with his wallet still in his pocket. Tragically, the man was meant to be on leave when he crashed, but he decided to cancel this in order to continue serving. All this information Derek gives correctly whilst mentioning that the pilot is extremely angry about his fate. Well, wouldn't you be? I know I would.
With night vision cameras on, there is suddenly a plethora of loud banging noises in one corner of the hangar. Unnerved but curious, the team move towards the noises only to find that they stop. However, producer Karl Beattie states that he has seen the figure of a man with a captain's hat pointing; cameraman Johnathan concurs with Karl's experience having claimed to witness the same thing.
A short time later, Derek asks for audible proof from the spirits, and soon after the banging begins again while Yvette insists that she is seeing shadows. The group all split into small teams in order to solve this unsettling noise mystery, however they receive little explanation.
Further on in the investigation, the entire crew begin to smell a smell of burning. As it transpires, Karl had been burnt on his arm, even the hairs on his arm have been singed off. Just prior to this, Johnathan became unbearably hot, had had to be escorted from the building, only to feel better the second he hit fresh air. Derek explains both of these events in terms of "transference", whereby a spirit can reallocate their experiences onto the living. Were the spirits of doomed airmen attempting to convey to the team their last moments on earth?
Sometime later (4am to be precise) Karl, Johnathan and Stuart decide to go it alone and investigate. They begin to see strange flashes and the door closing. This phenomena has been reported on numerous occasions.
With that, Most Haunted's time at RAF East Kirkby is concluded.
Tell us what you thought of this RAF East Kirkby Most Haunted episode in the comments section below.