Reading Time:
3
minutes
The Devil Rides Out 1968 is an enjoyable but overrated Hammer horror, says ADAM SCOVELL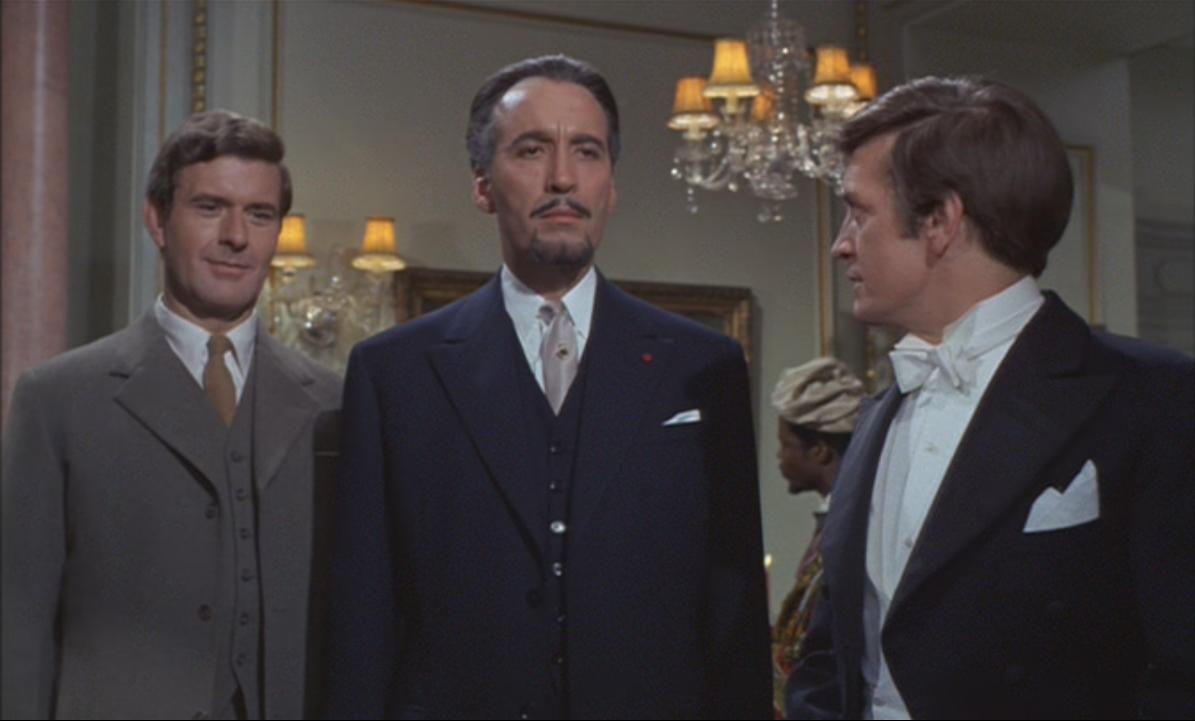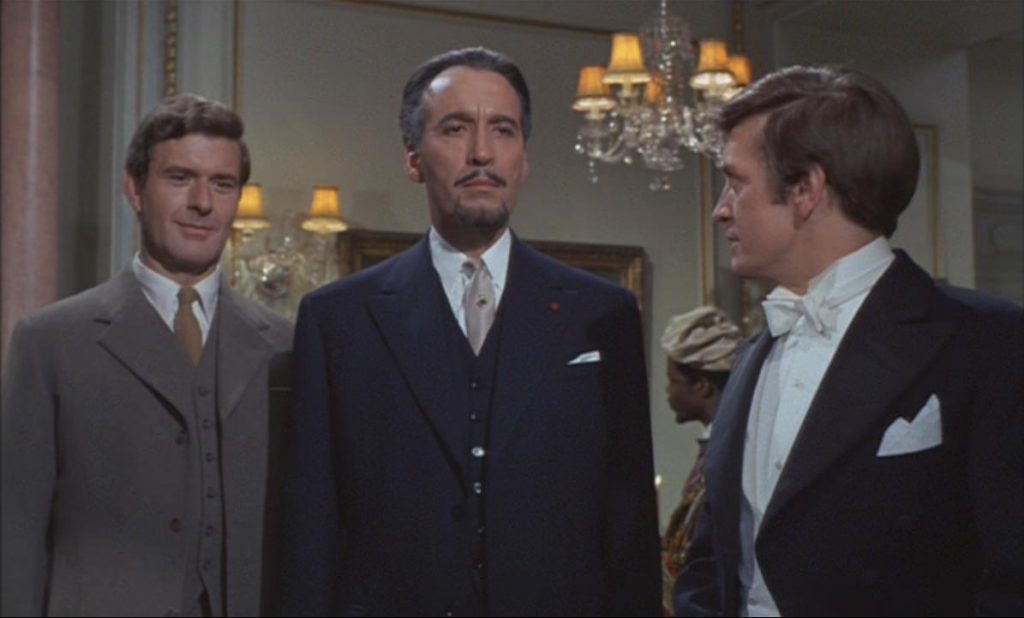 Title: The Devil Rides Out aka The Devil's Bride (US)
Year: 1968
Director: Terence Fisher
Cast: Christopher Lee, Charles Gray, Nike Arrighi, Leon Greene
Satanism and Devil worship has been a popular topic for horror films since the genre's first exploration of its dark ways in Benjamin Christensen's 1922 film Haxan. The genre of occult horror saw a new golden age for itself born in the late 1950s and Hammer's 1968 film The Devil Rides Out is a product of this re-emerging genre.
Based on the classic novel by Dennis Wheatley, it's a relatively simple tale of good verses evil and the protection of one's closest friends against said evil. This basic skeleton allowed Hammer to show all sorts of exciting set pieces that gives the film its popularity. We are catapulted into the world of the wealthy upper class that appear to know just about everything there is about the dark arts.
Christopher Lee plays the Duc de Richleau, a character fighting on the side of good and someone who seems just as powerful as the foe he's fighting. It is however never truly explained so it's taken as given that it's just a hobby of his. The Duc and his friend Rex van Ryn (Leon Greene) are out to save their friend Simon from the clutches of evil as he's joined a local Satanism cult run by the maliciously slimy Mocata (Charles Gray). This is a world where idle hands have indeed made work for the devil and the sense that the characters are doing this out of sheer bourgeoisie boredom is something impossible to shake off.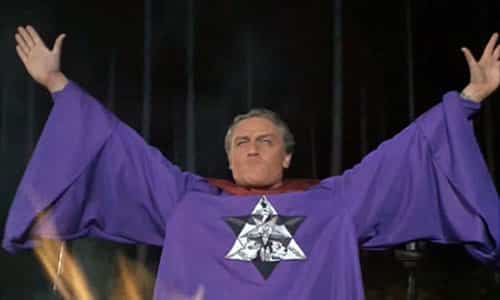 The story then becomes a too and fro between who has power over Simon other fellow Satanist, Tanith, who has managed to fall in love with after a couple of minutes. This is then lavishly splashed with all sorts of dark monsters from a strange, chubby demon man with perfect teeth, a giant tarantula, the Goat of Mendes (the Devil) and the Angel of Death. These do however start to lose their shock value when it becomes clear that all of these creatures can be made to go away by simply throwing something at them …
This sums up the overall feel of The Devil Rides Out perfectly. It's an extremely fun film about something very dark and it's probably not so enjoyable if approached in such a serious manner. In fact it could just be a spin off of The Good Life, looking into Margo's friends outside Richard Briars and Felicity Kendal and that's even before Paul Eddington's character has appeared.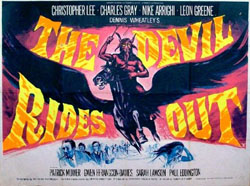 The end of the film seems tailor built to fit with the most literal deus ex machina probably ever used with the literal help from the hand of God and a spell that solves just about every problem from the villains to the deaths of characters earlier. This leaves a rather nasty aftertaste, especially with Lee's cringe worthy final line suggesting that God "is the one we should be thanking".
An enjoyable affair but perhaps one of the very few overrated in Hammer's canon, The Devil Rides Out is a mixture of the exciting and the preachy which makes it both great and flawed.
What did you think of The Devil Rides Out 1968? Tell us in the comments section!
Watch The Devil Rides Out 1968 Trailer