Reading Time:
3
minutes
The Vampire Lovers, the first in Hammer's Karnstein vampire triolgy, is reviewed by STEPHEN MOSLEY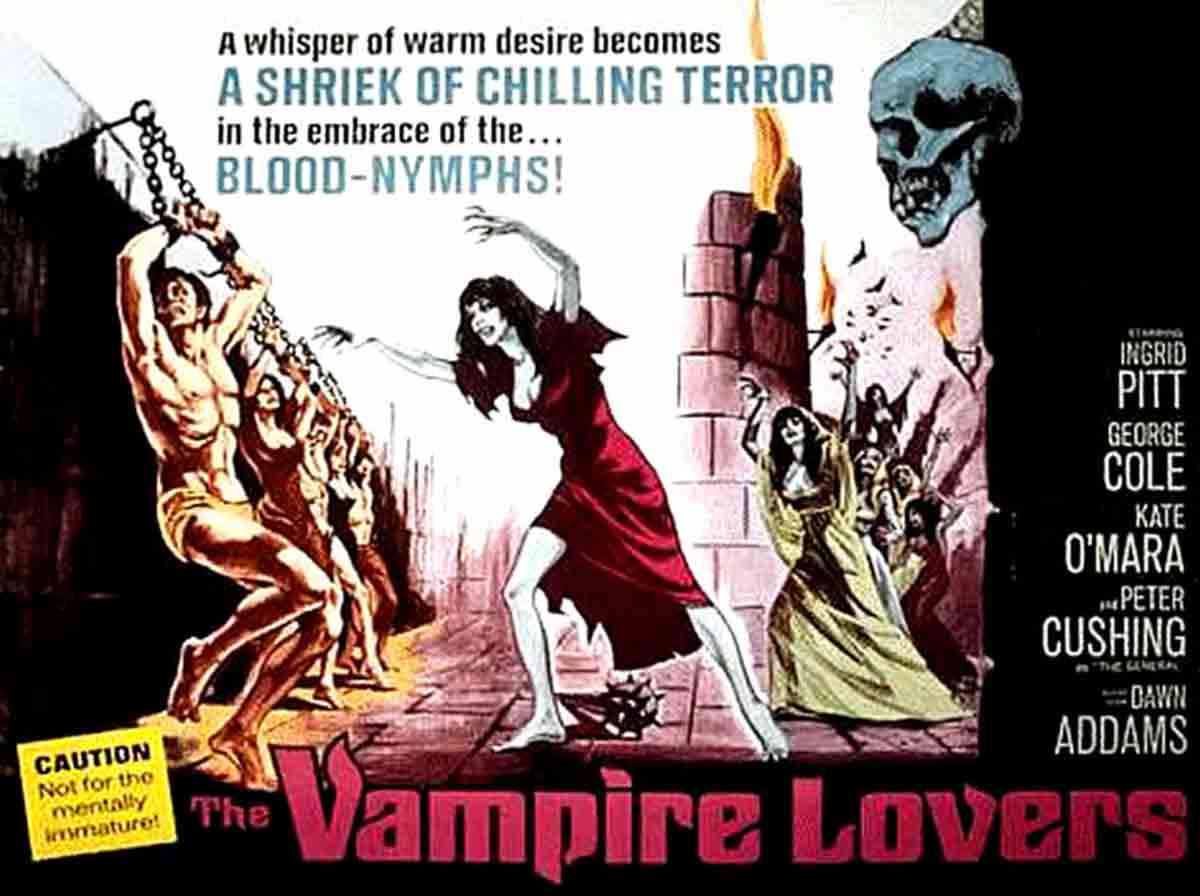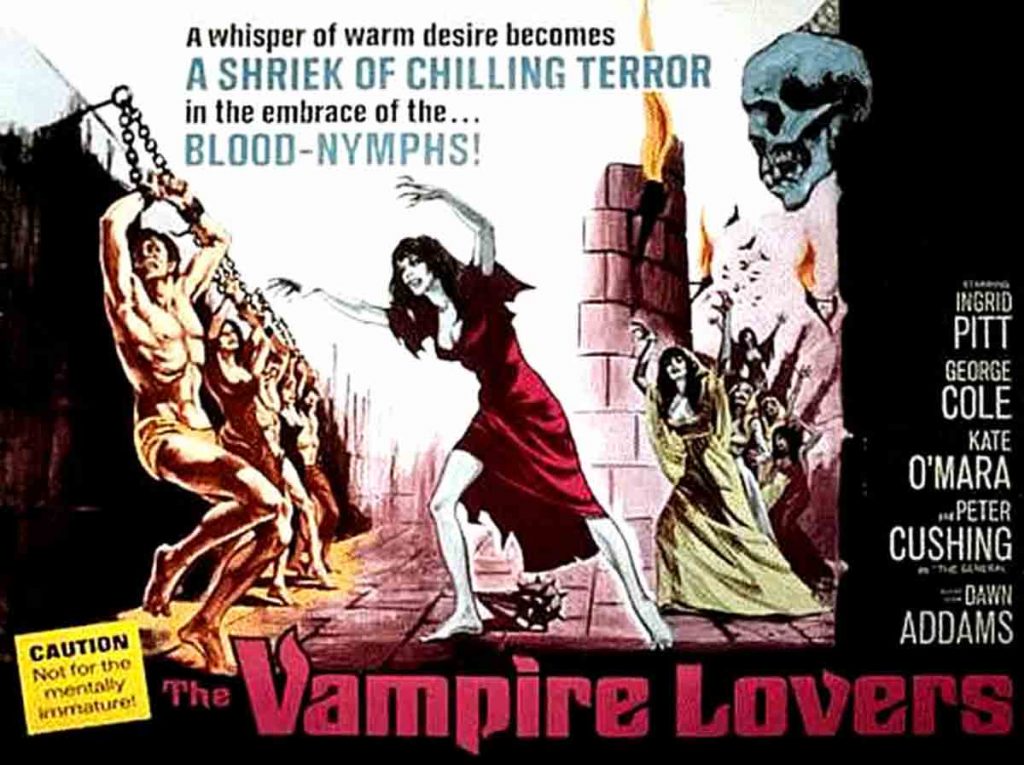 TITLE: The Vampire Lovers
YEAR RELEASED: 1970
DIRECTOR: Roy Ward Baker
CAST: Ingrid Pitt, Madeline Smith, Peter Cushing, George Cole, Kate O'Mara
Review of The Vampire Lovers 1970
The first film in Hammer's Karnstein trilogy, based on Joseph Sheridan Le Fanu's 1871 novella Carmilla – and the studio's sole collaboration with its American counterpart AIP – The Vampire Lovers is something of a favourite among many Hammer fans, though I have always found it to be one of the studio's lesser efforts.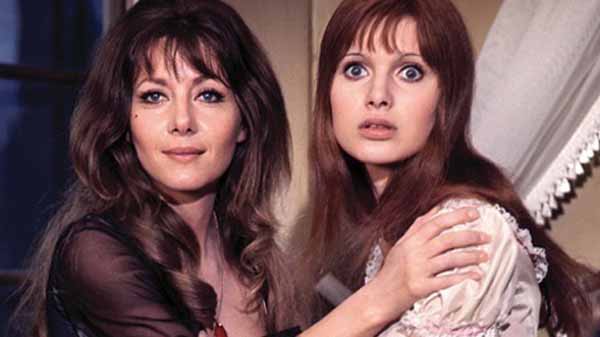 Sadly lacking the Gothic splendour of earlier triumphs, it is the kind of film, unfortunately, that invites witless parody.
The film's tone is set early on: the first vampire victim being a saucy-looking fellow who's about to urinate on a tavern wall. From then on in, the film drags on in a welter of diaphanous nightgowns, dreams, and flashbacks.
Madeline Smith plays a wide-eyed innocent whose sole worry in life is not being able to pronounce the German word for 'eyebrow' – that is, until Ingrid Pitt appears and bites her on the boob.
Despite a thin atmosphere, director Roy Ward Baker does manage to stage one or two memorable moments: with a defiant swish of her gown, Carmilla becomes a tearful, glimmering shade through which Jon Finch's dagger passes, shattering a vase; and her subsequent beheading by Peter Cushing is the stuff of iconic Hammer Horror.

The cast is familiar-faced, though Cushing is underused. Jon Finch is among the tribe of excellent young actors given their break by Hammer, and Dawn Addams makes a welcome return in her first film for the company since playing the heroine of 1959's The Two Faces of Dr. Jekyll.
Best of all, of course, is the majestic presence of the late Ingrid Pitt (so sorely missed) as chief menace Carmilla. The film only really comes to life whenever she is on-screen; indeed, the mere sight of her prowling the woods is enough to cause Ferdy Mayne to fall from his horse!
However, for those all too willing to dismiss the film as a product of 1970s desperation, you may be surprised, on reading Le Fanu's source material, to discover just how faithful it is to the original story.
FUN FACT: During production, Ingrid Pitt's fangs were constantly falling down Kate O'Mara's cleavage. Apparently, the crew were more than willing to retrieve them.
FUN FACT 2: John Forbes-Robertson, seen here as the mysterious 'Man in Black', later played Dracula in Hammer's final vampire movie Legend of the 7 Golden Vampires.
FUN FACT 3: The Vampire Lovers is the film that Robert Quarry's vampire settles down to watch on TV in AIP's The Return of Count Yorga (1971).
Tell us your thoughts on The Vampire Lovers 1970 in the comments section below!
Watch The Vampire Lovers 1970 trailer
STEPHEN MOSLEY is an actor, writer, and musician. His book of strange tales THE BOY WHO LOVED SIMONE SIMON is out now, and was selected by ENTERTAINMENT FOCUS as one of the 10 Best Books of 2011. He is one half of the music duo COLLINSON TWIN, and he lives in a dungeon near Leeds.