Reading Time:
3
minutes
REVIEW BY ADAM SCOVELL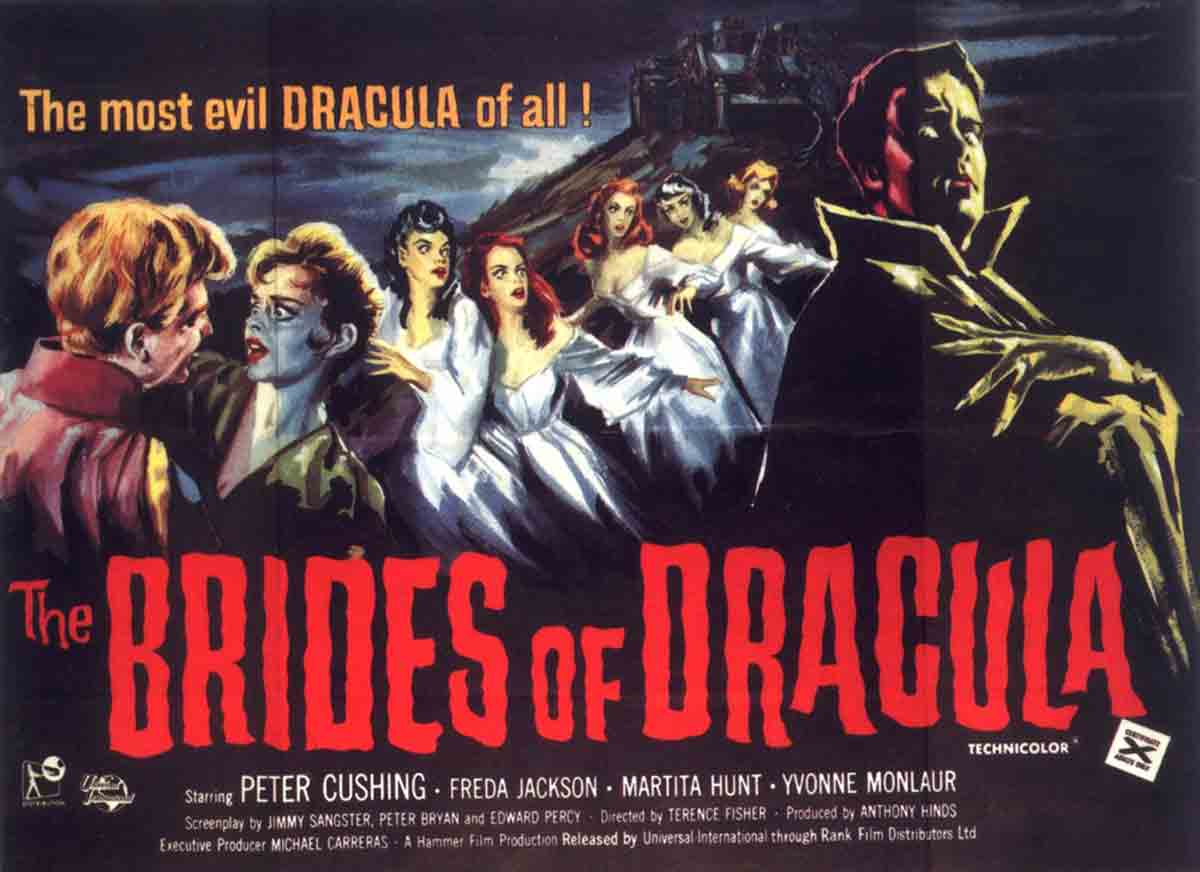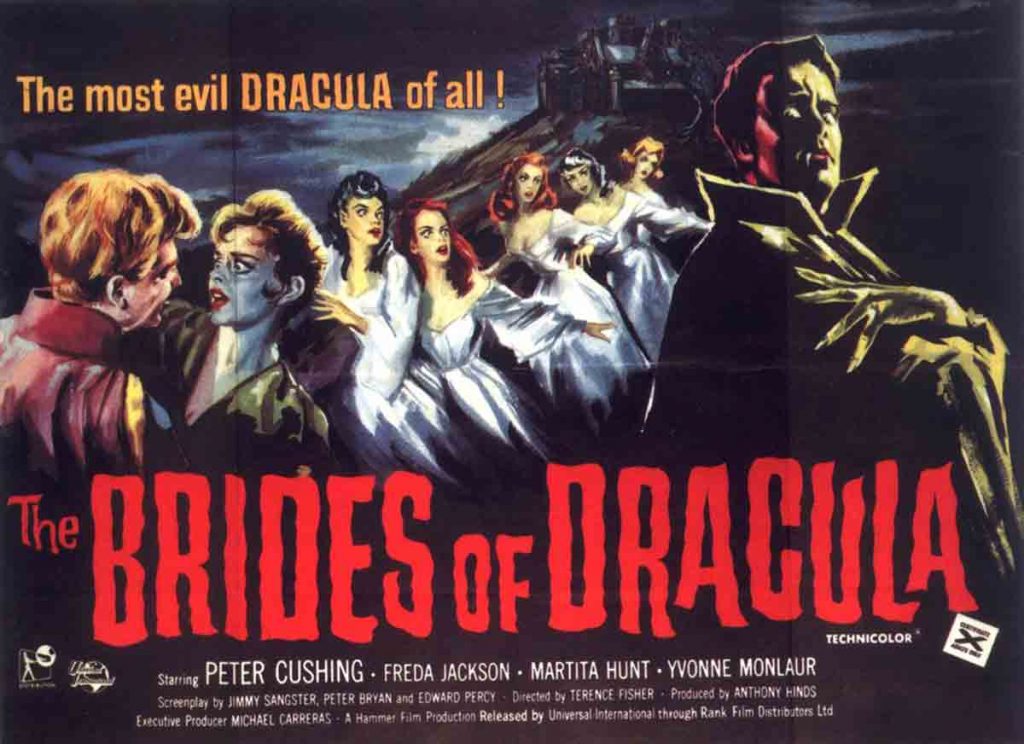 TITLE: Brides of Dracula
YEAR: 1960
DIRECTOR: Terence Fisher
CAST: Peter Cushing, Yvonne Monlaur, David Peel, Martita Hunt, Freda Jackson
One of the most original of Hammer's Dracula series, Brides of Dracula is easily one of the strongest of the sequels made.
Perhaps the lack of Christopher Lee meant that scriptwriter Jimmy Sangster (along with Peter Bryan and Edward Percy) had to be more innovative in making the vampire villain more of a menace but this has lead to it becoming one of the most widely adored of all Hammer Horrors.
We're initially introduced to the story with Marianne Danielle, a beautiful Parisian teacher on her way to a new placement at a school in the usual non-descript eastern European country where Hammer often set their Dracula and Frankenstein films.
Played by one of the most beautiful exponents of Hammer glamour, Yvonne Monlaur seems a cut above the rest with her gentle persona and delicious French accent.
The opening scene also highlights one of the reasons why Brides of Dracula has an entertainment factor that demands repeat viewings.
Comedy sprinkled through the horror
Sprinkled among its characters are some wonderfully juicy, comedic folk who have some brilliant one-liners and are almost always perfectly hammy.
Marianne's coach driver is one of these colourful characters who upon stopping the coach after seeing something blocking the road exclaims, "Ooo ahh, I thought it was a dead'en!".
With her carriage driving off and leaving her, Marianne is forced to spend the night in the castle of Baroness Meinster (Martita Hunt).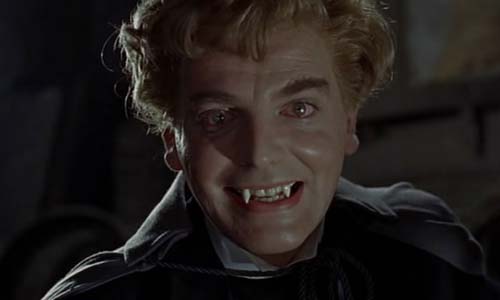 Realising that she has her son locked up due to his "illness", she seeks to release him after some small talk between balconies confirming he's quite a pleasant chap.
However her actions open up a world of chaos for the characters and the local village, with vampirism spreading to local girls who become followers of the devilish Baron Meinster (David Peel).
Cushing returns for Brides of Dracula 1960
Peter Cushing dazzles as Dr Van Helsing and brings energy to the role that few actors bother with these days.
The physicality of his chases and fights are breathtaking and he seems agile and spry for someone with such a gentle and quiet exterior.
His burning of puncture wounds given to him by the increasingly camp Meinster yet again adds an element of disease and infection to the narrative.
This, however, also leads to one of the more horrific moments of Hammer's gore.
Slashing Meinster's face with holy water leaves it almost torn apart making for an extremely effective and gripping finale.
Sangster sort not to simply redo the original film's dispatch method of sunlight and started a trend for inventive, perhaps even slightly comic ways of dispatching vampires.
In this case, using the masts of a windmill to cast a huge shadow of the cross over our dear Baron.
Though not as effective as the first Dracula outing, Brides of Dracula is still a successful film for the Dracula franchise and proof that the sequels were justified and worth exploring in more depth.
Tell us your thoughts on The Brides of Dracula 1960 in the comments section below!
Watch The Bride of Dracula 1960 Trailer