Reading Time:
3
minutes
A tourist-friendly manor house takes on a darker ambience after dark for three teenagers. RICHARD PHILLIPS-JONES continues his Shadows episode guide with Optical Illusion.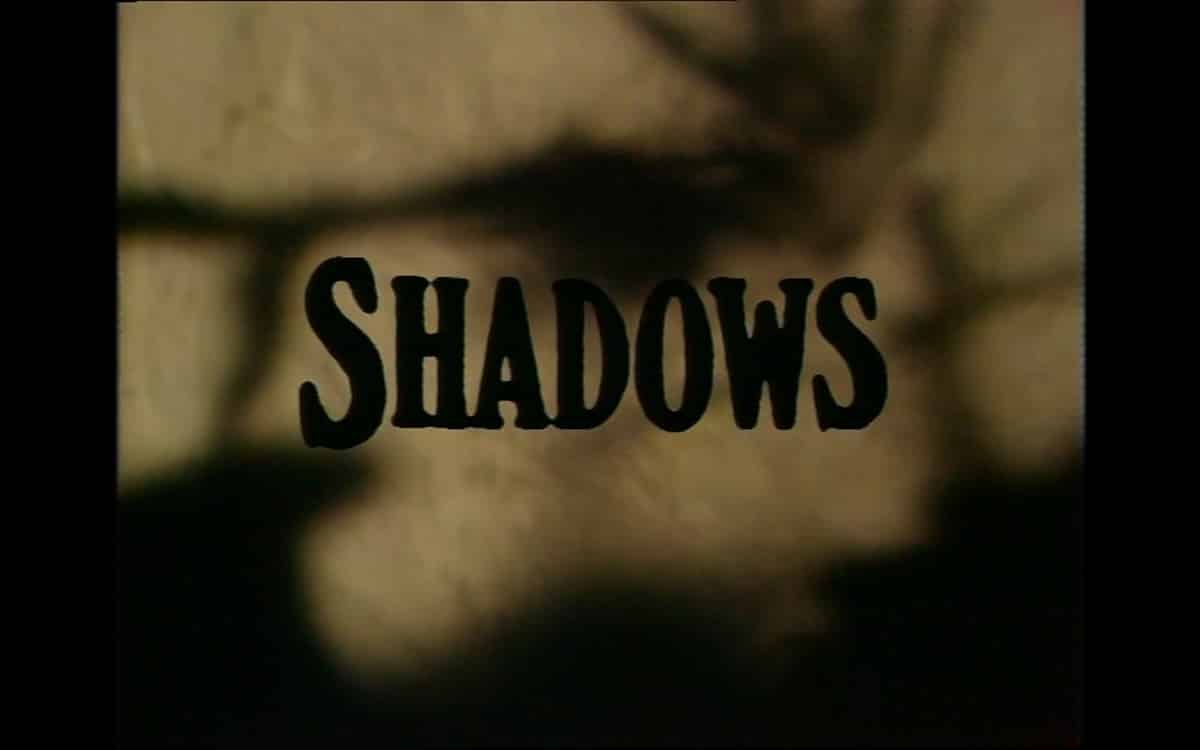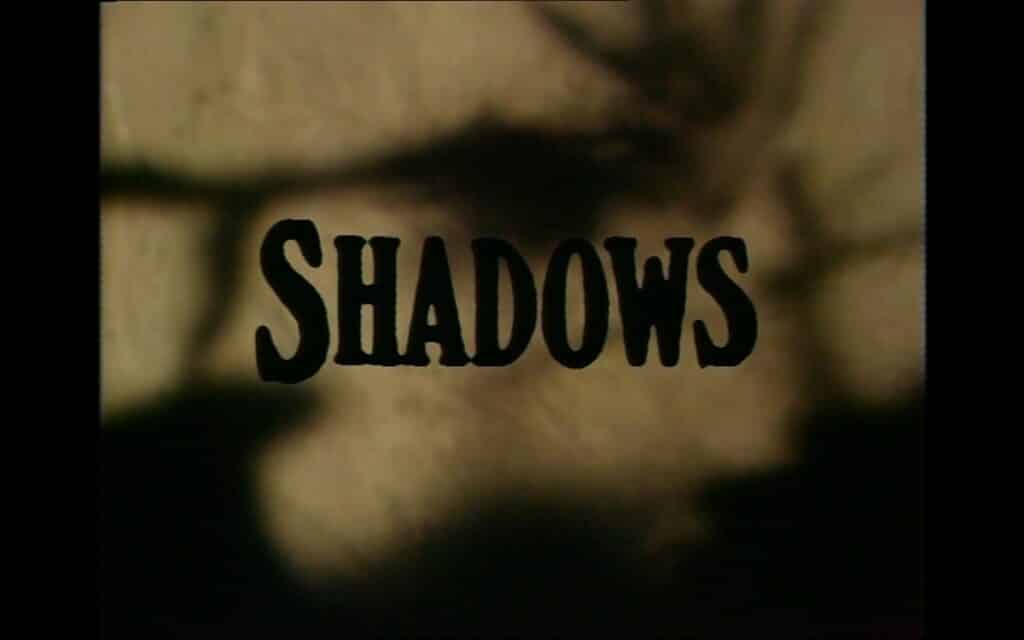 BROADCAST: 1 October 1975
STARRING: Richard Willis, Susan Parriss, Pauline Quirke, James Cossins, Walter McMonagle
WRITER: Tom Clarke
DIRECTOR: Peter Webb
Shadows: Optical Illusion Review
Teenagers Phil (Willis), Dawn (Quirke) and Karen (Parriss) visit manor house-cum-tourist attraction Cottley Park. A most unfriendly and suspicious custodian (Cossins) advises that they better get moving quickly, for the house closes in just half an hour, at dusk and there's no lighting in the building, which has been kept true to its original design.
Dawn points out Karen's uncanny resemblance to a portrait on the wall and Phil, perusing the visitors' brochure, reveals that the painting is of Lady Sophia Lensbury, who was betrothed to Sir Philip Cottley in the 1400's. As the guide book tells it, Sir Philip took up arms against the king and, when the rebellion failed, he was forced into hiding at the manor, where the king's army tracked him down.
When the impatient custodian enters and seems excessively insistent that they leave, the three take a wrong turn into a hidden passageway, which eventually leads them to Lady Lensbury's bedroom, which features a mannequin dressed in one of her outfits. Somewhat foolhardily, Karen decides to try the outfit on but as Phil relates further the tragic fate of the lord and lady, a ghostly appearance triggers a full re-enactment, with Karen taking on a lead role…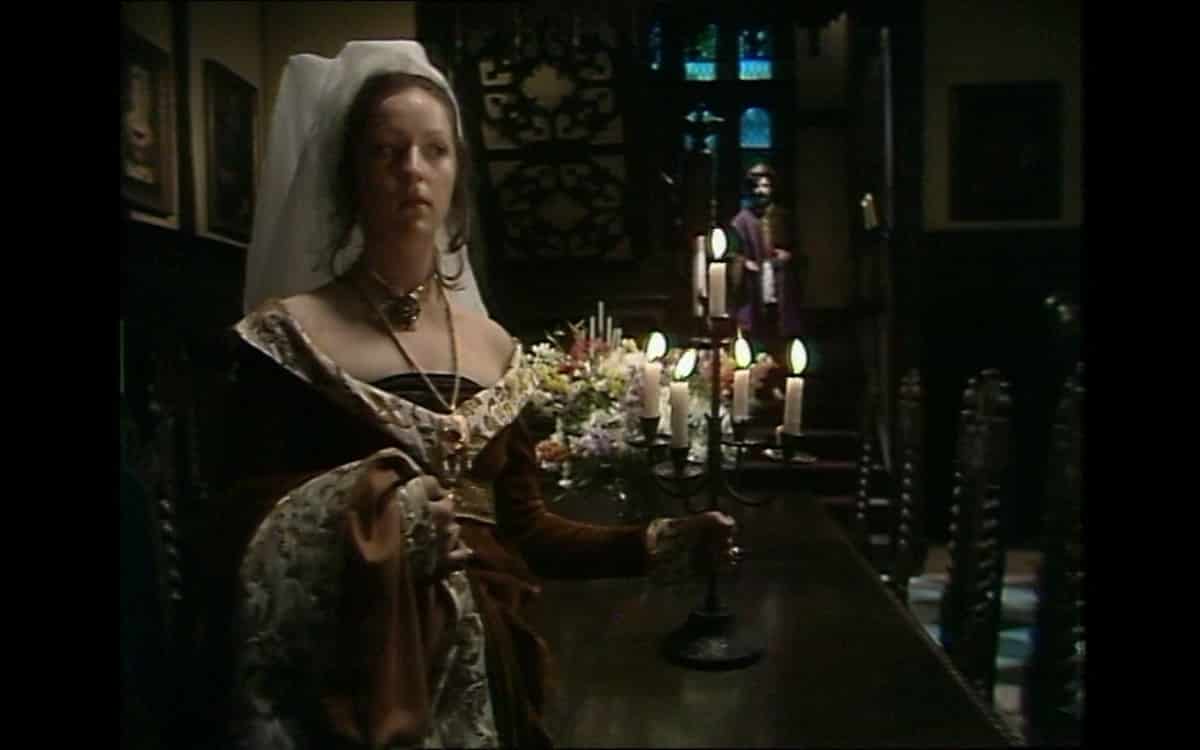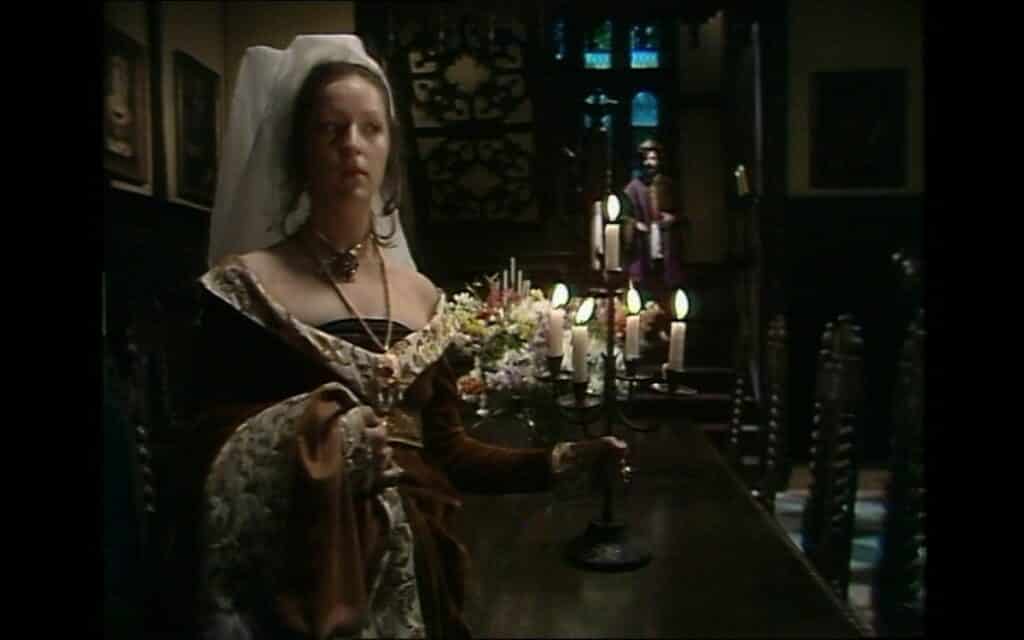 Compared with earlier entries from Shadows, a more traditional example of haunting provided the main ingredient for this episode, which also taps into the fear of being trapped in a house which might be perfectly benign when full of tourists but can be a far more disturbing prospect when you're stuck there after closing time.
Whilst it doesn't spring any real surprises (and in fairness, it had the misfortune of following the brilliant The Waiting Room from the previous week), Optical Illusion still has more than enough creepy atmosphere to please the show's followers, the final five minutes especially effective as a shift in the studio lighting casts an eerie ambience over the sets for the tale's climax.
Also worth noting is the unusual device of Phil essentially narrating the story as he reads from the guidebook, with the words eventually leaving the page and becoming manifest on the screen. If not quite a series one peak, Optical Illusion was still another fine effort from Shadows.
TRIVIA POINTS: Richard Willis was a familiar child actor in this period, with lead roles in The Feathered Serpent (Thames 1976-78), A Bunch Of Fives (ATV 1977-78) and The Doombolt Chase (HTV 1978).
Pauline Quirke was also prolific in this period and horror fans will no doubt remember her turn in the Special Offer episode of Beasts (1976). Quirke's long-running role as Sharon in Birds Of A Feather (from 1989 to 2017) gave her massive stardom in the UK, but roles in Emmerdale and Broadchurch exhibited another side in a very durable and eclectic career.
By contrast, this was the final acting credit for Susan Parriss, although she has since moved behind the scenes as a successful casting director.
NOTE: The spelling of Lady Lensbury's surname is guesswork on my part, since it is displayed nowhere in the episode.
Read more Shadows reviews here.