Reading Time:
3
minutes
Shock Waves 1977, starring Peter Cushing, is a fun, well-directed underwater Nazi zombie exploitation thriller, says TERRY SHERWOOD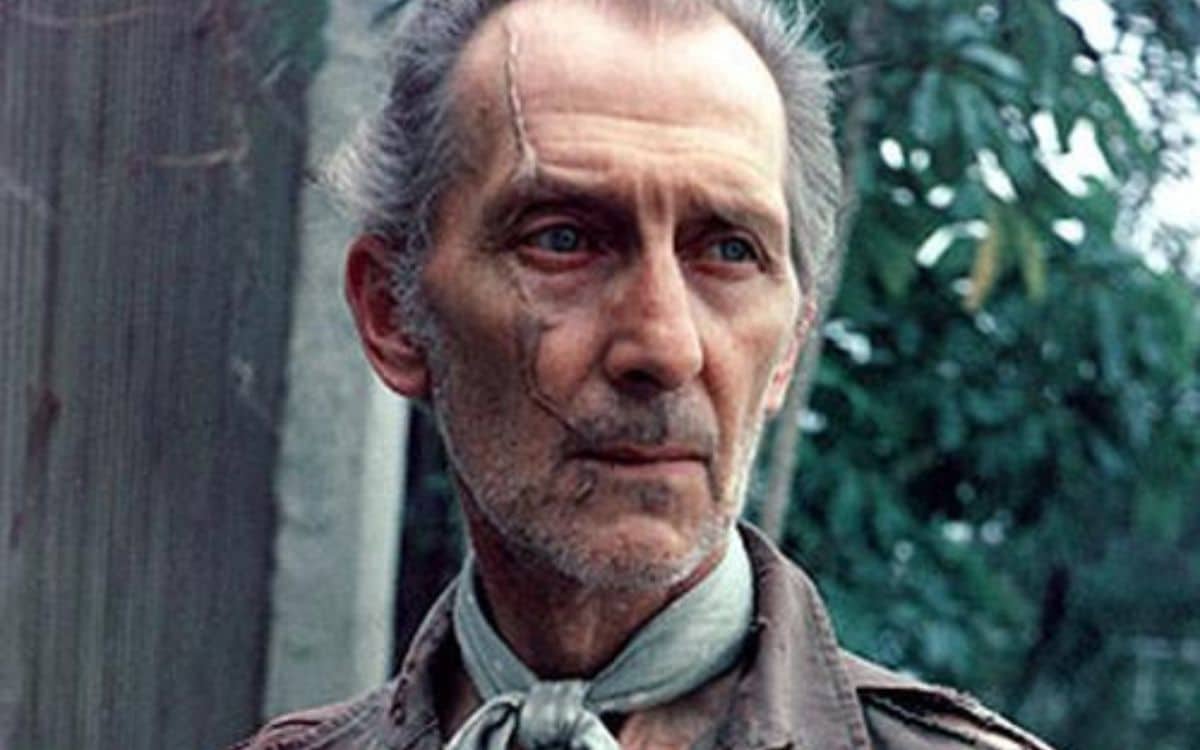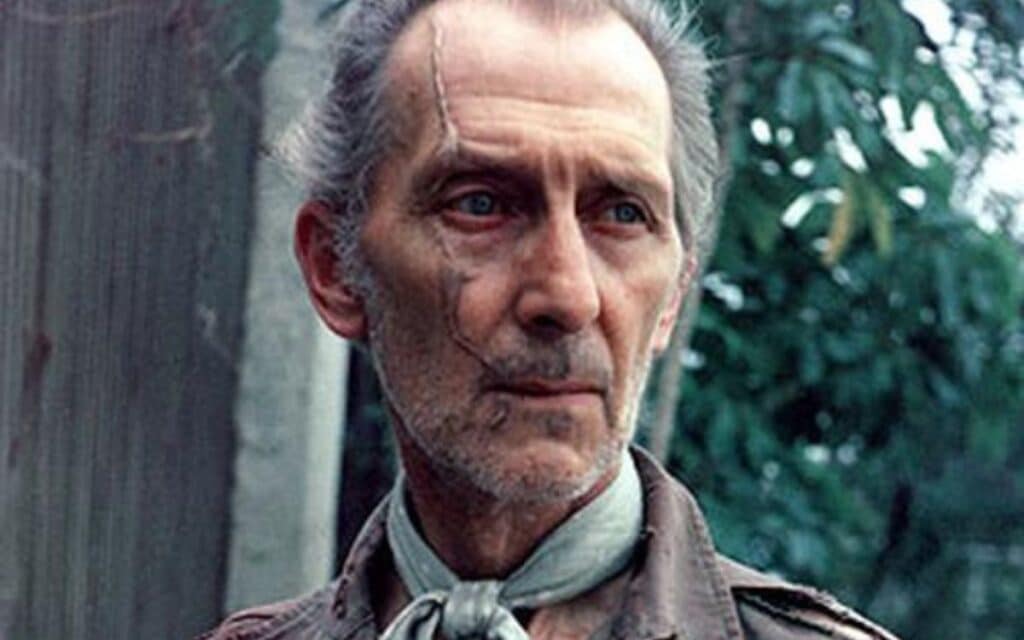 TITLE: Shock Waves
RELEASED: 21 September 1977
DIRECTOR: Ken Wiederhorn
CAST: Peter Cushing, Brooke Adams, Fred Buch, Jack Davidson, Luke Halpin, D.J. Sidney, Don Stout, John Carradine
Shock Waves 1977 Review
Exploitation films and pictures made at the end of an actor's career often yield mixed results.
Having watched some of Boris Karloff, Basil Rathbone, Lon Chaney Jr, and even Christopher Lee, they made some frankly awful material, yet we watched because of their professional presence.
This was not the case with my recent repeat viewing of Shock Waves 1977.
We're On A Low Budget
Filmed under the title of Death Corp, Shock Waves or Almost Human, as it was known in the UK, is a low-budget horror movie with few gorey effects. These films were considered "Raincoat" films for the Grindhouse theatres
They were part of a subgenre of Nazi exploitation films that featured such notorious efforts as the surprisingly Canadian-produced quintessential Ilsa, She Wolf of the SS 1975, to the large art films like The Night Porter 1974 and Vice and Virtue 1963 and today's Dead Snow series.
Shockwaves 1977 is tamer than those extreme examples.
The picture opens with a prologue detailing missing solder bodies that were spirited away for experiments.
The result is half a dozen "zombies" which are people in Nazi uniforms that rise from the water to kill, similar to the Sea-Devils in Dr. Who.
These creatures were created by the SS Commander, played by Peter Cushing. The people stalked by these killing machines are an unfortunate group of castaways, marooned when their boat runs into trouble. 
The Young Conservatives
The cast also features a young Brooke Adams and child star/former teen idol Luke Halpin as Keith.
The rest of the cast is filled out by various types, such as the meek wife, the overbearing used car salesman, reminiscent of the obnoxious, order-questioning Harry Cooper from Night of the Living Dead 1968.
Filling out the cast is the distinguished screen presence of John Carradine as the ship's captain.
Carradine almost steals the show with his crusty pinpoint dialogue throughout the picture.
His age at the time meant he likely needed very little makeup for his role. One can also imagine that his drinking scenes are filled with real whisky, as was known to be that a case of his favourite would be part of his pay.
Shock Waves 1977 is a well-directed thriller, opening with Rose (Brooke Adams) floating in a boat after escaping from the island.
The story is told in flashbacks.  This film is a surprisingly effective thriller with atmosphere to spare, credited to director Ken Wiederhorn.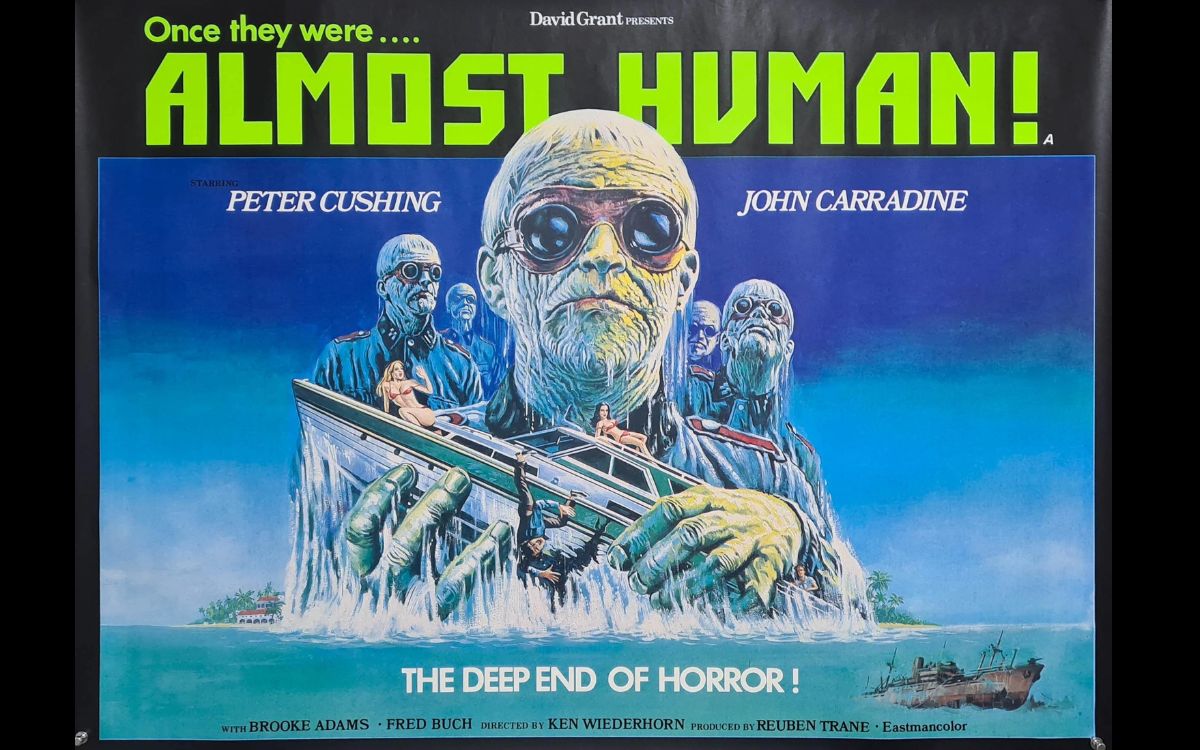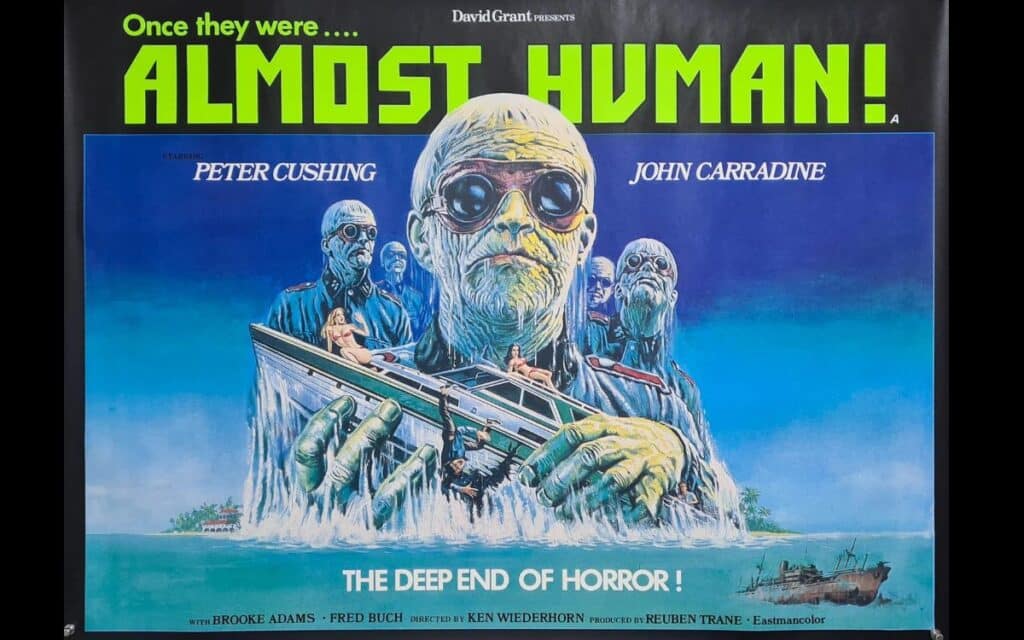 "Pressure, Pressure, Under Pressure"
Peter Cushing has limited screen time, which as usual adds legitimacy to the role and, of course, that all-important name on the poster.
Cushing works his accent well when intoning Teutonic orders. Cushing was not that far away from his Star Wars appearance, which he did minus the very effective facial scar he has in this film.
The "dunking' Cushing gets during the film is an odd moment also, as if the film people went "we only have him for a few days".
This film moves through well-edited moments of suspense, coupled with an electronic soundtrack that was in vogue at the time and would increase as slasher films rose in prominence.
Shock Waves 1977 works as a curio of exploitation film with effective atmosphere, direction, pacing, and, to an extent, acting.
It's a fun film with limited effects and some earnest performances by all, if all too brief.
Tell us your thoughts on Shock Waves 1977 in the comments below!
Watch Shock Waves 1977 Trailer