The Uninvited 1944 is one of Hollywood's first forays into real paranormal phenomena, says DAVID SAUNDERSON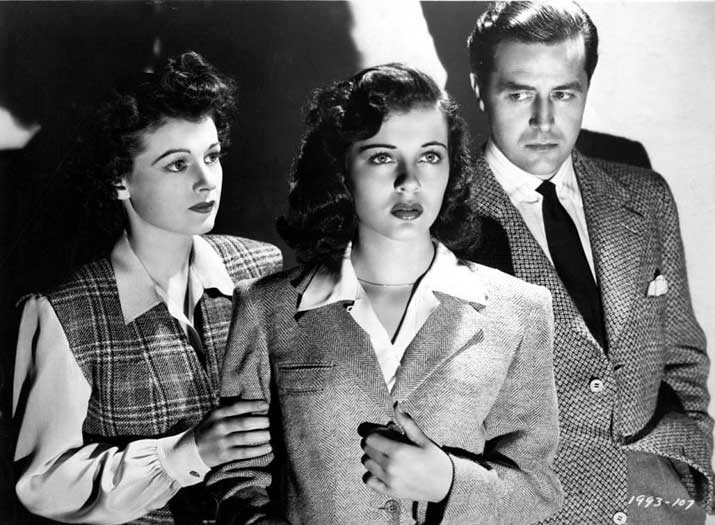 Title: The Uninvited
Year Released: 1944
Director: Lewis Allen
Cast: Ray Milland, Ruth Hussey, Donald Crisp and Gail Russell
As far as paranormal movies go, The Uninvited 1944 – starring Ray Milland – is one of the best.
Sure, the film bares all the hallmarks of a 1940s film during the Golden Years of Hollywood; it is all a bit schmaltzy at times but there are certainly moments that will raise the hairs on the back of your neck.
Based on Irish writer Dorothy Macardle's novel Uneasy Freehold, The Uninvited is an eerie supernatural mystery with a bit of romance thrown in for good measure.
The film begins with brother and sister, Londoners Rick and Pamela Fitzgerald (played by Ray Milland and Ruth Hussey) finding their dream home on the English coast while on holiday.
They buy the house for an unusually low price discovering soon after that the house is haunted! The tale doesn't end there; we are swept along with the mystery surrounding the haunting. It was good to see Alan Napier (aka Alfred the Butler in the Batman TV series) joining the Fitzgeralds siblings in their hunt for the truth behind the spookyness.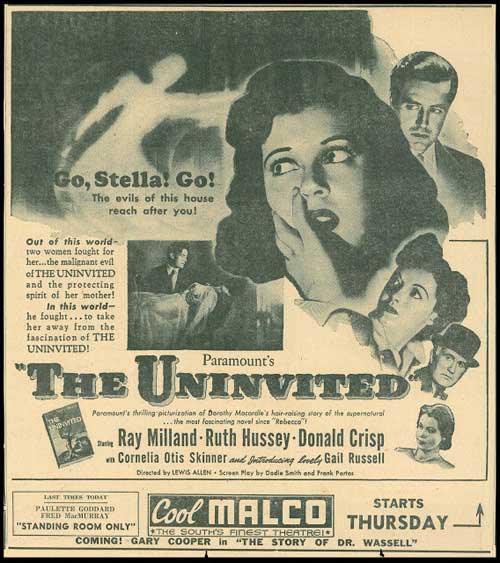 Apparently, Martin Scorsese calls The Uninvited 1944 one of his scariest films of all time. I can understand this.
Previously, paranormal-themed films had been comedies, where the "ghost" had been seen as a sham or practical joke, not unlike Scooby Doo cartoons. The Uninvited changed all that. Now, the ghosts were real.
They were spooky and they could be heard if not seen. The moaning coming from downstairs as the protagonists worry about what is happening in their new home is clear and striking. I was genuinely creeped out by this scene.
The desolate Devon coastline gives the film a gothic feel. Our heroes are isolated not only because of distance but the unwelcoming nature of their neighbours.
Parallels could be drawn between this film and The Woman in Black 2012 except The Uninvited 1944 is actually spooky even with its Hollywood ending.
Tell us your views of The Uninvited 1944 in the comments below!
Watch The Uninvited 1944 trailer