Reading Time:
2
minutes
Guest writer PAUL JASON reviews The Wicker Man 1973, a creepy, unsettling horror classic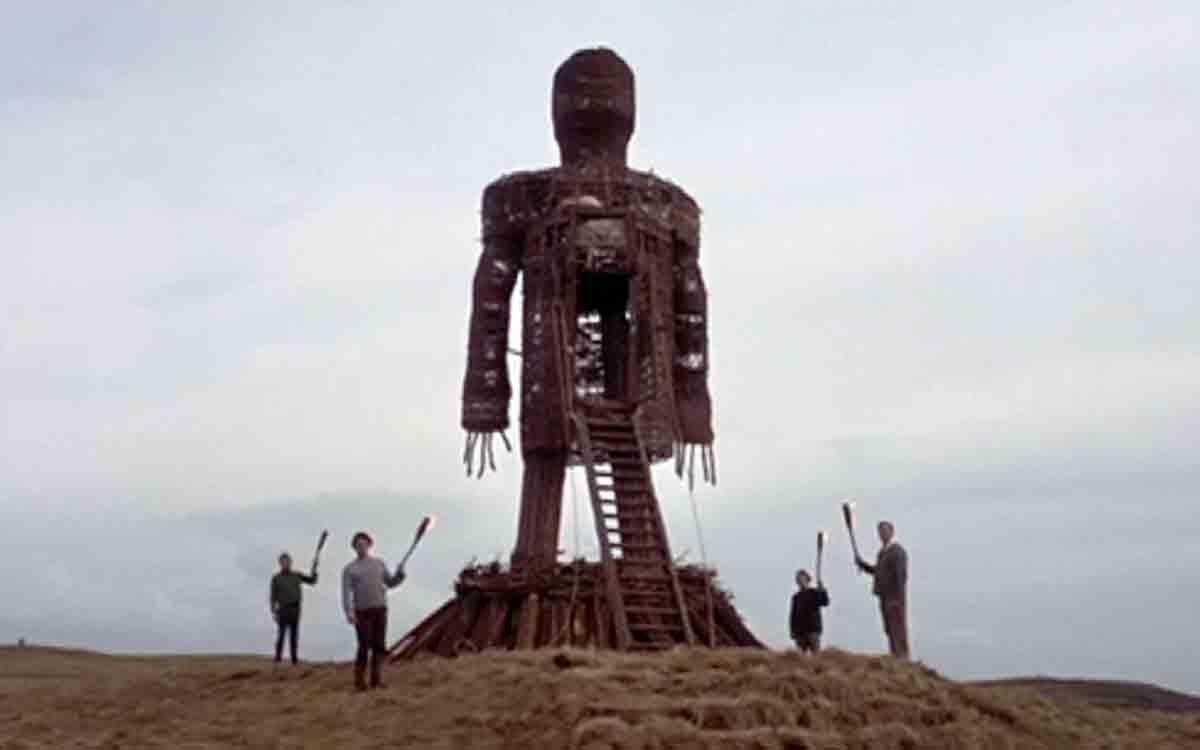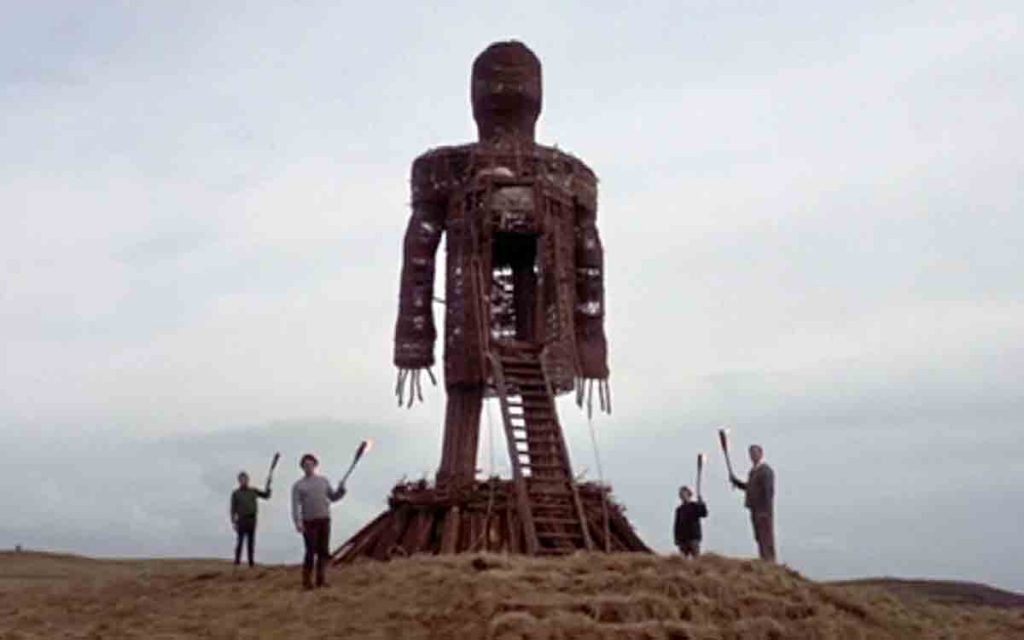 TITLE: The Wicker Man
YEAR RELEASED: 1973
DIRECTOR: Robin Hardy
CAST: Edward Woodward, Britt Ekland, Diane Cilento, Ingrid Pitt, Christopher Lee
The Wicker Man 1973 Review
The Wicker Man is a cult Pagan horror film made in 1973 superbly directed by Robin Hardy.
It starred Edward Woodward alongside Britt Ekland, Diane Cilento, horror regular Ingrid Pitt and some guy called Christopher Lee?
I cannot continue, however, without mentioning what I think is the key ingredient to this magical little gem, the soundtrack.
Paul Giovanni masterfully wrote and conducted the music with Magnet, who where formed specifically to record the score to the movie. Hence the mood of the film is conveyed beautifully throughout.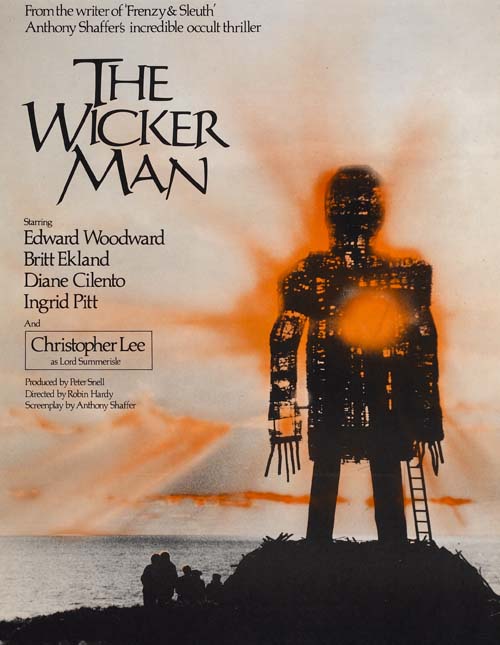 Inspired by the 1967 novel by David Pinner, the story from the outset follows a mainland Police Sergeant Neil Howie, a devout Christian, who is shocked on arrival with the Pagan ways of the Islanders.
He is duped and tricked at every turn by the locals who appear outwardly friendly, but seem to all hide an eerie agenda.
Non of the islanders seem to of heard of little Rowan as she is called.
Laird played by Christopher Lee
The island is governed by The Laird played wonderfully by Lee who is simultaneously charming and menacing.
After chasing dead ends for the most of his stay and being pursued sexually by the mesmerising Ekland, who performs a legendary scene, slapping his bedroom wall, naked in the dead of night as Howie tries to occupy himself with his bible. The troubled Sergeant starts to realise his situation.
This little gem of a film is an absolute must for serious horror film fans.
It grips you right from the outset with its perfect setting, filmed on the West Coast of Scotland and its tailor-made soundtrack.
Woodward is marvellous as the staunch catholic, mainland Police Sergeant and the rest of the cast excel to make a true cult masterpiece, which still stands for me personally, head and shoulders above the modern horror gorefests.
Tell us what you think of The Wicker Man 1973 in the comments section!
Watch The Wicker Man 1973 trailer
PAUL JASON is a a 42 year old Tree Surgeon from Liverpool. You can comment or contact him on twitter @arborist2222