Reading Time:
4
minutes
A job ad in a newspaper sounds like the dream assignment, but the successful applicants meet a very grave fate. RICHARD PHILLIPS-JONES on the Thriller episode, Good Salary – Prospects – Free Coffin.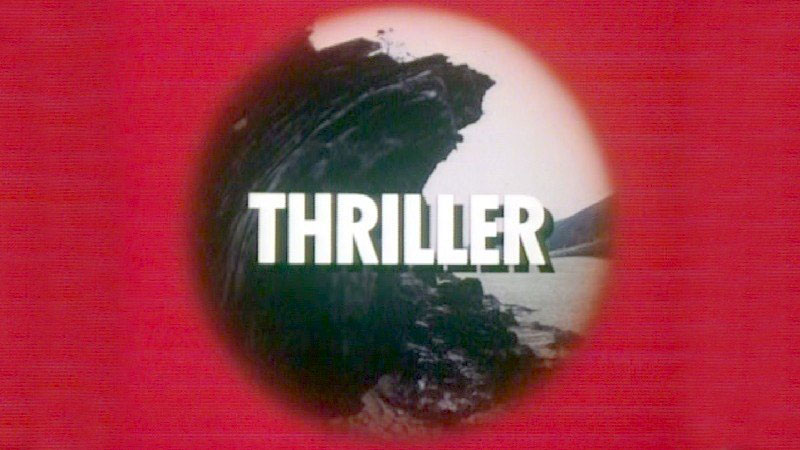 TITLE: Thriller – Good Salary – Prospects – Free Coffin
BROADCAST: 10 May 1975
STARRING: Kim Darby, Keith Barron, James Maxwell, Julian Glover, Susan Dury, Janina Faye, Martin Read, John Abineri, Bruce Boa
WRITER: Brian Clemens
DIRECTOR: John Scholz-Conway
DO YOU HAVE A SENSE OF ADVENTURE?
Intelligent young woman required for fascinating work.
Important – No Ties – Able To Travel
and work away from home.
EXCELLENT OPPORTUNITY FOR RIGHT GIRL!
GOOD SALARY – PROSPECTS
So reads the ad which catches the attention of Babs Bryant (Dury), so she's more than a little peeved when flatmate Wendy (Faye) beats her to it and passes the interview. Nonetheless, Babs and third roomie Helen (Darby) wish Wendy the best of luck.
Weeks pass, and nothing is heard from Wendy: Helen and Babs at least expected her to drop them a line to brag about her marvellous job, but the same role is then re-advertised. The two assume that Wendy must have blown it, and Babs decides to give it a try.
An interview follows at the mysterious Arundel Contacts, with a gentleman named Carter (Maxwell) who, assisted by sinister colleague Gifford (Glover) has a strange penchant for tape-recording his candidates' answers. Regardless, Babs passes with flying colours.
After seeing her flatmate off, the now solo Helen receives a proposal of Marriage from boyfriend Charley (Barron) and he's a fast worker, having gained a special licence and the two need to work quickly to get things arranged. In keeping with tradition, Helen needs something old, new, borrowed and blue – the latter would be filled by a blue scarf which Helen lent Babs for her job interview, one which her friend accidentally left behind.
This leads Helen to the office of Arundel Contacts, which is locked. A caretaker says it has been empty for several months, and shows Helen around to prove his point. If that wasn't enough to get Helen wondering what has happened to her friends, she really starts to fear for them when she arrives at the American Embassy to get her passport amended and is served by a stranger who claims to be Babs Bryant: Not just any Babs Bryant, but the same Babs Bryant.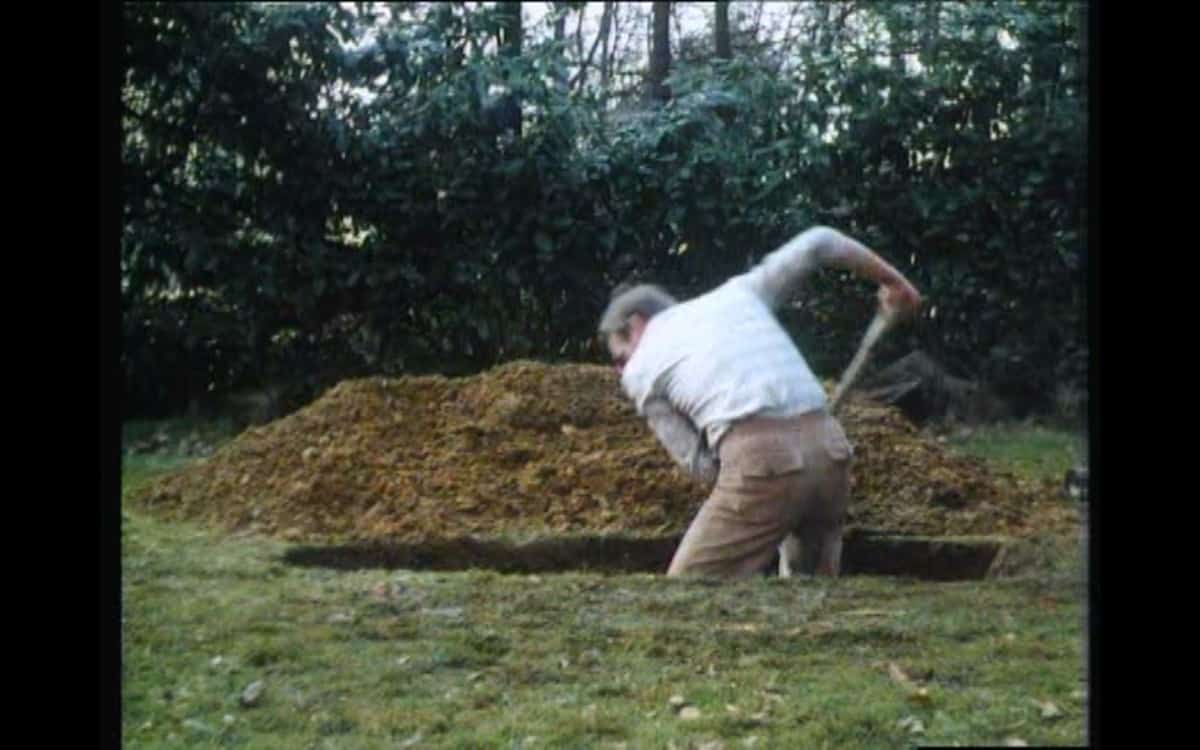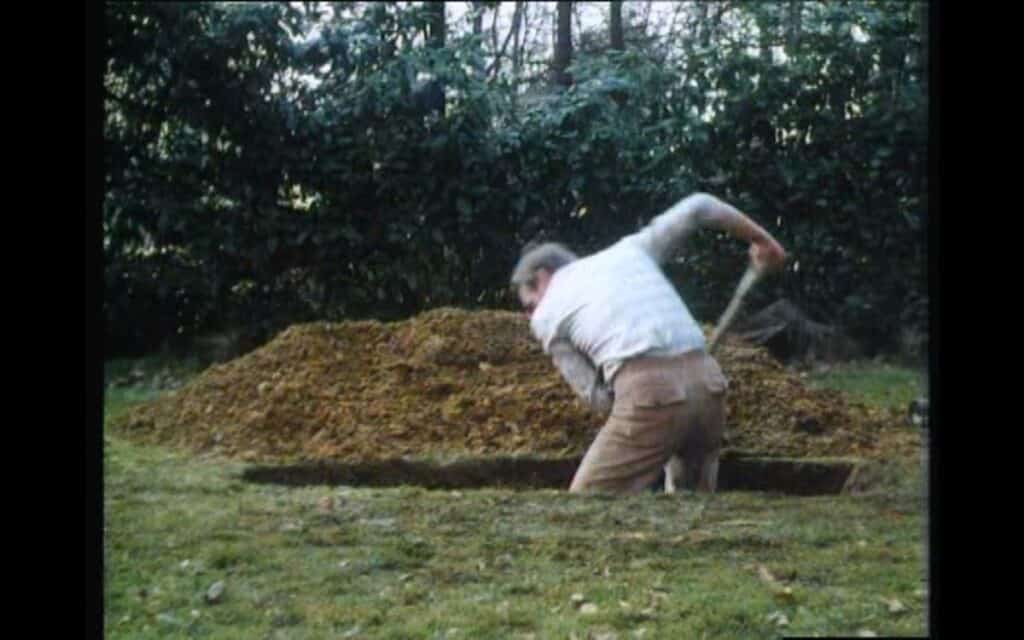 Helen goes to the police but doesn't think she is being taken seriously and new groom Charley thinks she is letting her imagination run away with her. Only Babs' newly-arrived brother Timothy (Read) seems to agree that something is wrong but, when his investigations reach an unfortunate end, and the same job ad appears yet again, Helen decides that the only way to prove her point is to submit an application of her own…
If the premise seems a little out there, remember that this is from the man who gave us The Avengers: There are moments and visual touches which recall that show's style (The 1965 episodes The Town Of No Return, The Gravediggers and The Murder Market immediately spring to mind), and the off-beat pre-credits sequence (with Gifford digging a grave in preparation for the next recruit) would have suited that series to a tee, but there's also the niggling feeling that Steed and Mrs. Peel might be better equipped to investigate the matter than the relatively green-behind-the-ears Darby and Barron (a curious double-act for sure).
Carter and Gifford's penchant for Vodka and talk of "the old country" drops a hint of cold war plotting from behind the iron curtain, but is wisely vague enough to avoid bogging down proceedings whilst the central plot device of identity theft is perhaps more timely today than it was in 1975.
It perhaps chases its own tail a bit towards its conclusion (it might be argued that The Avengers' 50-minute run time would have suited the story better), but Good Salary – Prospects – Free Coffin still has plenty to enjoy, whilst reality TV show producers might want to take note: There's a few ideas here which would certainly liven up the next series of The Apprentice.
TRIVIA NOTES:
Retitled Mirror Of Deception for its later TV-Movie version. The extended titles aim to expand on the original pre-credits sequence, by showing a further job applicant arriving at a fairly good dupe for the house used in the original show. However, the fact that the cars used are clearly left-hand drive models (plus the cack-handed attempt at making British-style registration plates for them) makes it clear that we're not in the vicinity of Elstree.
A nice nod to Clemens' Avengers past: In discussing how common a name Babs Bryant might be, Inspector Buff (Abineri) states: "Haven't you noticed that certain names have a habit of coming into fashion in the same time? …a television series catches the fans and the name Emma is attached to a thousand babies".
More Avengers links: Julian Glover had appeared in four episodes of the show in different roles, whilst James Maxwell had appeared in two. 
Stalwart character actor Reg Lye appears as a Thriller caretaker for the second time – he previously appeared in Spell Of Evil in the same capacity.
Continuity error: When Babs leaves to take up her new job, she's carrying two red suitcases. By the time she gets to the car, she has a blue case and a white one. (Spotted by my wife – she always fancied herself as a continuity girl…)