Reading Time:
2
minutes
A briefcase full of cash, a killer on the loose and a case of mistaken identity: RICHARD PHILLIPS-JONES looks at an outstanding entry from the first series of Brian Clemens' Thriller.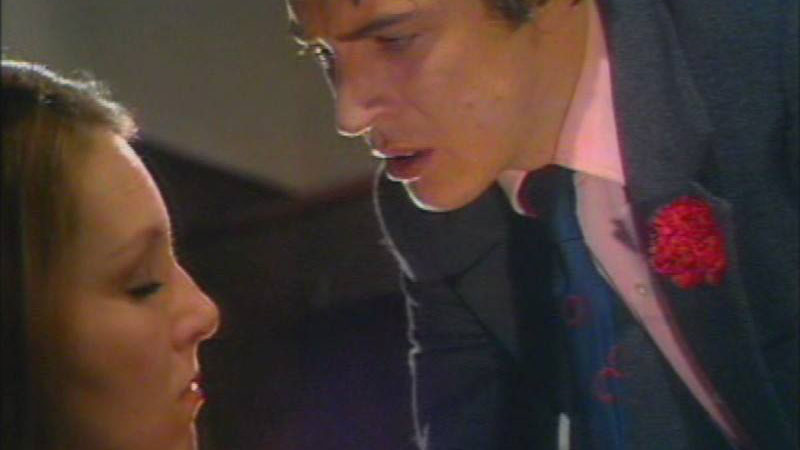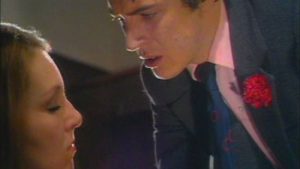 TITLE: Thriller – The Colour Of Blood
BROADCAST: 12 May 1973
STARRING: Norman Eshley, Katherine Schofield, Derek Smith
WRITER: Brian Clemens
DIRECTOR: Robert Tronson
Julie Marsh (Katherine Schofield) is a legal secretary, assigned to meet a client at Waterloo Station to deliver over £40,000 in cash, and escort him by train to the deserted house he has inherited in Hampshire. They have never met, but Julie has been told to look out for a man wearing a red carnation.
Meanwhile, convicted serial killer Arthur Page (Norman Eshley) is on the run after escaping a prison van following a crash. He heads to Waterloo Station to make his escape.
Page's trademark is the wearing of a red carnation, and he picks one up at the station. A potentially deadly case of mistaken identity is about to unfold, but there's more to things than meets the eye…
When I was growing up, Norman Eshley was familiar to me for his comedy roles in Man About The House and George & Mildred, so to see him playing such a nasty piece of work came as a real shock, even more so as he plays the part so brilliantly. You know he's going to make his deadly move from the moment he meets up with the leading lady, but Clemens deftly has multiple story threads running which keep the viewer unsure of how or where it's actually going to occur, or indeed if anyone will come to her aid.
Also, eagle-eyed viewers will spot some very black humour/grim irony in the manner in which the prison van accident occurs. Character motives and intentions are blurred, but finally become clear towards the climax. The final denouement is a twisted gem.
For Eshley's excellent performance and its ingeniously gripping plot, showing Brian Clemens at the very top of his game, The Colour Of Blood is not only a highlight of the first season of Thriller, but of the entire series.
TRIVIA POINT: For its later recut incarnation, the episode was given the more prosaic, if crass title The Carnation Killer.