Reading Time:
2
minutes
RICHARD PHILLIPS-JONES encounters a creepy house with strange inhabitants, in Brian Clemens' classic British anthology series.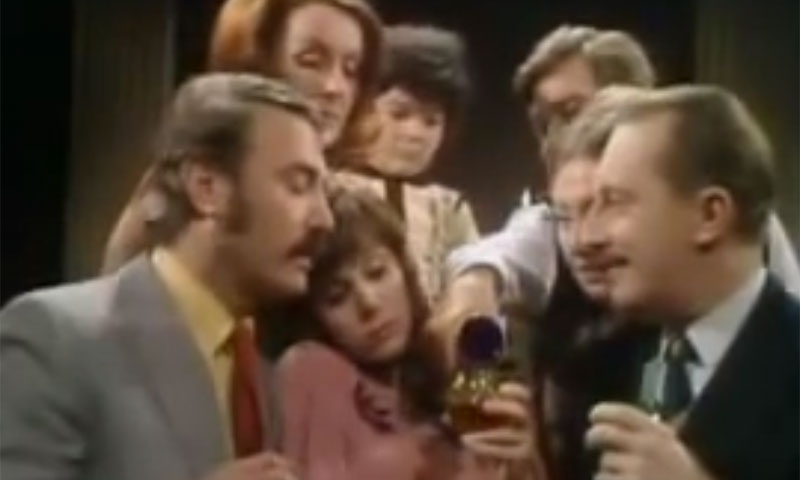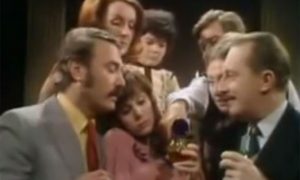 TITLE: Thriller – Someone At The Top Of The Stairs
BROADCAST: 28th April 1973
STARRING: Donna Mills, Judy Carne, David de Keyser,
WRITER: Brian Clemens
DIRECTOR: John Sichel
Two students, American Chrissie (Donna Mills) and Brit Gillian (Judy Carne) find lodgings in an aging and slightly dilapidated house, which seems to be home to a strange mix of residents. Chrissie has reservations, but Gillian shrugs them off, especially as the rent is so reasonable.
As the days pass, Chrissie gets unnerved by the odd and disturbing behaviour of the neighbours, including a man with a fetish for female undergarments, and a small boy who is a fledgling Peeping Tom. There is also a mysterious fellow, referred to as Mr C, who lives on the very top floor but is never seen.
The two girls seem to be in danger, but from exactly who or what isn't clear. Meanwhile, the father of a former resident turns up – it seems his daughter went missing after moving in…
A delightfully weird outing, and one which improves with repeat viewings. The climax, although clever, doesn't quite scale the heights of what has preceded it, but this is still a superior entry.
The strange atmosphere isn't a million miles away from a Sapphire & Steel story (the series would be made at the same studios a few years later). Donna Mills certainly made a mark with the production team – she would star in two further episodes, a record for an actress in the series. Interestingly, although directed by series producer John Sichel, he receives no director credit.
Read about other Thriller episodes here.
Have you seen Thiller: Someone at the Top of the Stairs? Tell us what you think in the comments section!