Reading Time:
3
minutes
The Tractate Middoth – M.R. James' ghost story of the mysterious will of a malicious parson named Rant – has had more screen treatments than you might realise. RICHARD PHILLIPS-JONES unearths 10 interesting facts, tracing the story's transition from page to screen.
1. The Tractate Middoth first appeared in M.R. James' second collection of ghost stories, published in 1911. Appropriately titled More Ghost Stories (republished as More Ghost Stories Of An Antiquary) , it also featured Casting The Runes and The Stalls Of Barchester Cathedral.
2. The story is unusual in James' canon for three reasons: Firstly, it has large sections set in one, indoor location: a library. Secondly, it has a somewhat romantic storyline with a surprisingly upbeat ending by James' standards. Finally, it is much more plot driven than most of his work.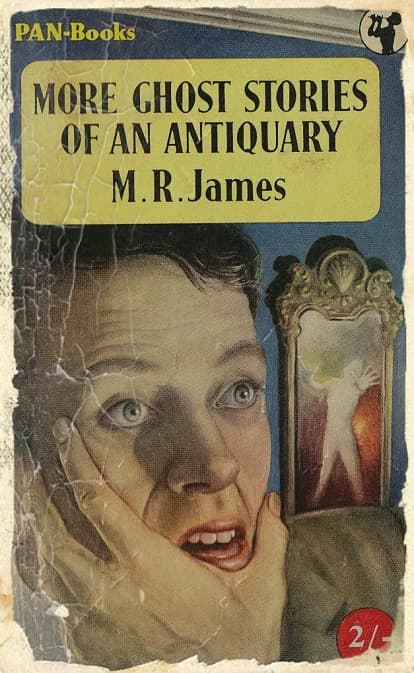 3. The library is not named in the story itself. However, in his introduction to More Ghost Stories, James makes it clear that the inspiration is the Cambridge University Library. This places the story clearly in James' typical East-of-England locale.
4. Another recurring James theme in the story is the association of spiders with the presence of supernatural forces. James was said to have had arachnophobia, and anthropods had previously been an unnerving manifestation in The Ash Tree (1904).
5. The first TV adaptation of the story is believed to be a US version from 1951. Starring Leslie Nielsen (then better known as a serious actor than for his comedy talents), it was an episode of Lights Out, one of the earliest TV mystery anthology series. Dramatised by Doris Halman, it was retitled as The Lost Will Of Dr. Rant. The locale was switched to modern-day Boston and Vermont, while Rant was re-imagined as an ill-willed schoolmaster.
6. The first British TV adaptation aired in 1966, as part of ABC's Mystery And Imagination series. Featuring Hammer alumni David Buck, it sadly can't be evaluated by modern audiences as it is now thought to be lost. However, a contemporary review in The Times was complimentary, praising "an effective visual horror for the dead but ubiquitous clergyman".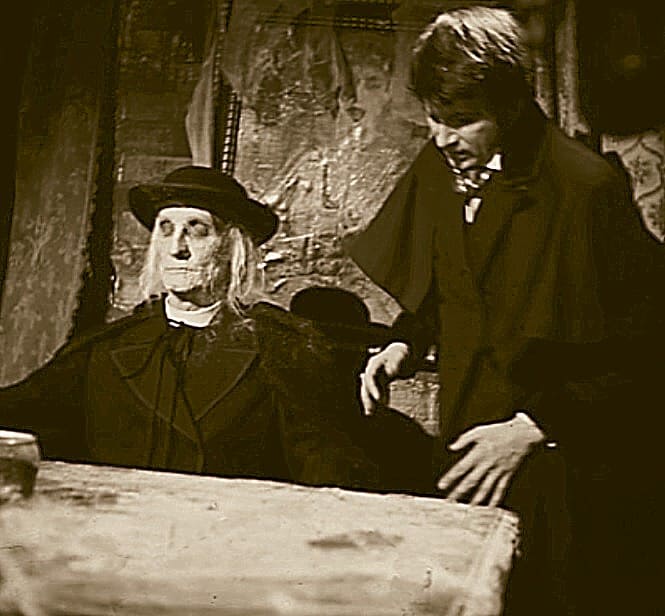 7. When given the opportunity to produce a new BBC Ghost Story For Christmas in 2013, Mark Gatiss opted for The Tractate Middoth, one of his own personal favourite MR James stories. However, he transplanted its timeline to the 1950's, reasoning that James had said that the ideal ghost story should always have a certain haze of distance, as though it was being told from one generation to another. This perhaps also explains why the 1970's adaptations tended to be transplanted to the 1930's.
8. Whilst the production managed to remain mostly faithful to its source, it added detail to the motivation of the malevolent Rant which was not apparent in the original text. Gatiss created the character of housekeeper Mrs Goundry, who explains: "Twisted he was, twisted. Where others had a soul, he had a corkscrew".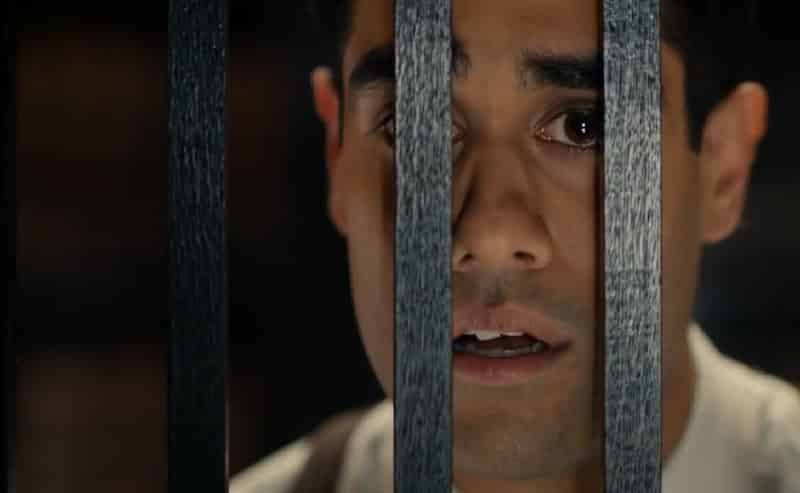 9. Gatiss also slightly adjusted James's original ending to make it more ambiguous. Whilst some might baulk at tampering with James' original intentions, the change was arguably more in keeping with its televisual predecessors.
10. Upon unveiling his adaptation, Gatiss was asked at a Q&A session if he could go on making Ghost Stories For Christmas. He responded "I'd like to do one every year for the rest of my life". Sadly, at the time of writing, the BBC have not taken him up on this.