Reading Time:
3
minutes
MARK FRYERS gives us five great instances of the haunted seaside on British television.
There is something eerie about the coast and seaside in winter. Cold desolate beaches, abandoned and windswept promenades and boarded-up amusement parks have all inspired purveyors of supernatural fiction.
Perhaps, given that Britain is an island nation, the sea can take on an ominous presence, and British supernatural television is rich in depictions of these. These programmes were often broadcast at Christmas, when viewers were safe and warm at home.
1. Whistle and I'll Come to You (1968)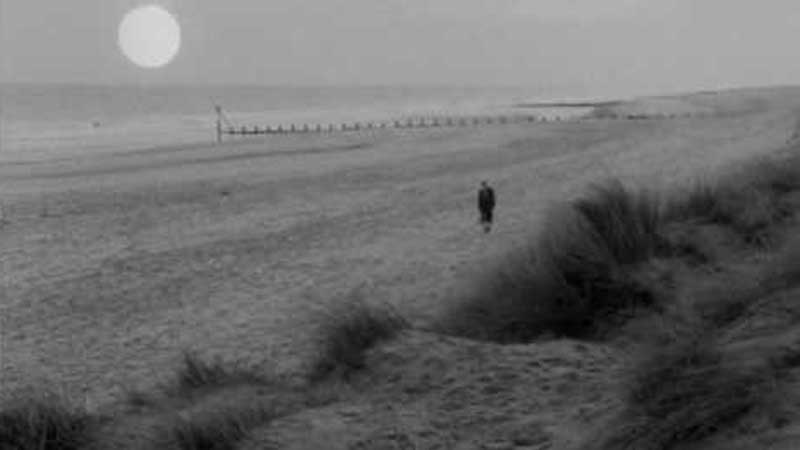 Professor Parkin (Michael Horden) finds a whistle with a Latin inscription by a grave next to the sea. When he blows on it, he is haunted in his dreams and waking life by an unearthly figure who chases him across the sands and groynes (near Waxham, Norfolk). That's the basis of Jonathan Miller's famous BBC Omnibus edition of the M. R. James short story, the rest is evoked by atmosphere: the haunting sounds of the sea and claustrophobic scenes of forsaken beaches. John Hurt was similarly haunted by a female figure in the 2010 re-imagining. Although this was originally broadcast in May, it has since become a 'ghost story for Christmas'.

2. A Warning to the Curious (1972)
This BBC 'Ghost Story for Christmas' entry was, like Whistle, both an M.R. James adaptation and filmed on the North Norfolk coast. It also featured a central protagonist (Peter Vaughan) who is pursued across lonely beaches by a terrifying apparition when he disturbs an ancient relic. Happisburgh graveyard by the sea is one of the in-between spaces in this tale- halfway between land and sea, and between life and death. A landscape, Sylvia Clayton remarked in her review in The Telegraph, "where any kind of haunting seemed possible".
3. Count Dracula (1977)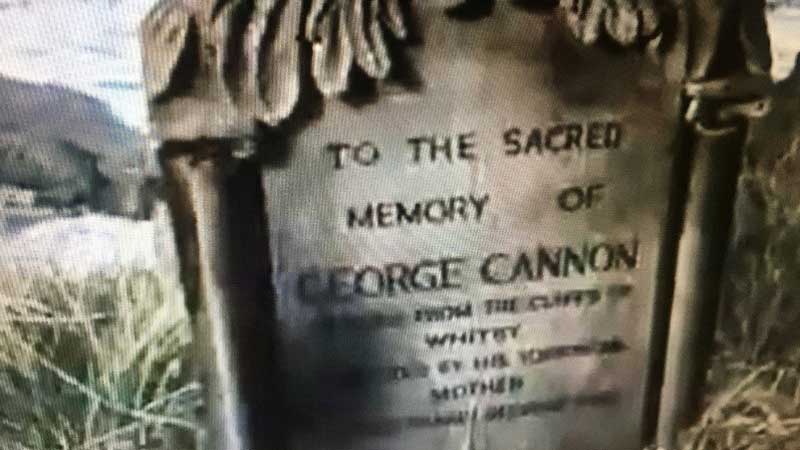 This BBC adaptation of Bram Stoker's novel was broadcast on December 22nd 1977 and, like the famous author, made atmospheric use of its Whitby setting.
When Lucy and Mina meet Mr Swales in a graveyard brewing. The picturesque fishing harbour is turned gothic by the arrival of the Count (Louis Jordan) in a doomed ship bound for England from the Black Sea.

4. The Woman in Black (1989)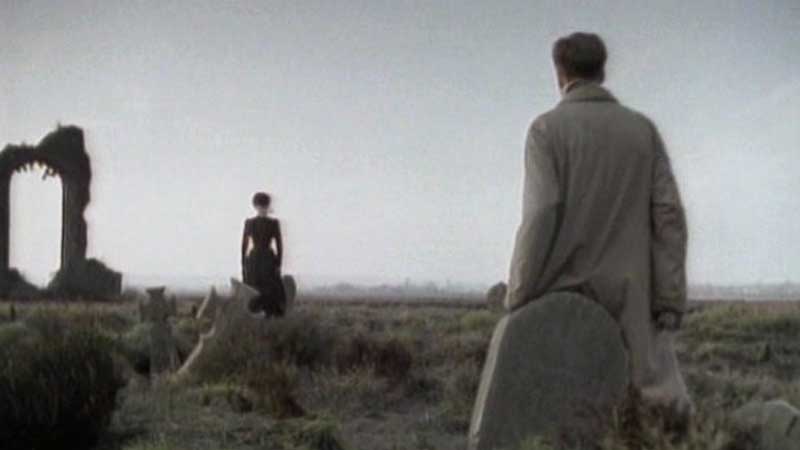 Susan Hill's famous ghost story was adapted by Nigel Kneale for ITV in 1989 and broadcast over the Christmas period, leaving indelible images on mine and my school-friends memories ever since. Prominent amongst these is the moment the protagonist, Arthur Kidd (Adrian Rawlings) comes eye-to-terrifying-eye with the vengeful spirit of Alice Drablow in an isolated graveyard.
What makes the story so unsettling, is that the house he is working at, Eel Marsh House, lies at the end of a tidal causeway, meaning the sea cuts him off completely when he is there alone. Or is he… Read more about The Woman in Black (1989) here.
5. Remember Me (2014)
This most recent entry into the haunted seaside canon was broadcast in three-parts in November & December 2014, and featured Michael Palin as a care-home resident haunted by a mysterious figure who seems to bring the sea with her wherever she turns up. Its title riffs on the folk song 'Scarborough Fair', and the malevolent woman haunts the same faded art-deco seafront of the North Yorkshire seaside town. Instead of the traditional English ghost story, Japanese horror film influences abound!
So, there you go- if you do visit the seaside this Christmas, stay away from graveyards, don't tamper with any ancient relics and definitely don't upset any mysterious-looking women….