REVIEW: Hazel Court Horror Queen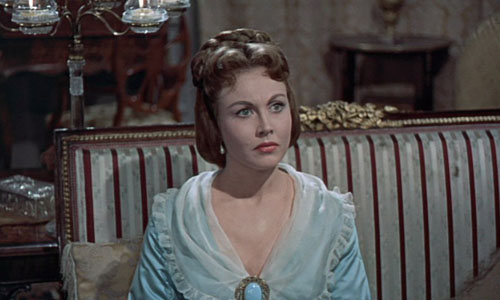 ---
English actress Hazel Court (1926-2008) appeared in some of best and most influential horror films of the 1950s and 60s. Her autobiography reveals why she rightfully deserves the title of Horror Queen.
---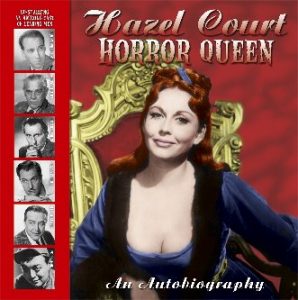 Plenty of actresses claim to be Horror Scream Queens. They all seem to be American bikini models who have run around scantily clad in low-budget 80s splatter films that were lucky to go straight to video.
Hazel Court, on the other hand, was an old school actress who could rightfully claim to be a Horror Scream Queen.
Court published her autobiography shortly before her death in 2008 and the book reminds us what important and landmark horror films she appeared in during the 1950s and 1960s. In fact, she is probably the only actor/actress who worked the gamut of 1960s horror – ie. Hammer and Roger Corman's Poe Adaptations and US suspense series, including Alfred Hitchcock Presents and The Twilight Zone.
The cover of Hazel Court Horror Queen includes photos of her leading men – Christopher Lee, Peter Cushing, Boris Karloff, Vincent Price, Ray Milland and Peter Lorre.
Related Posts via Taxonomies