Reading Time:
6
minutes
As we conclude Wicked Women Week, we turn our eyes to the women who have entertained us in British horror films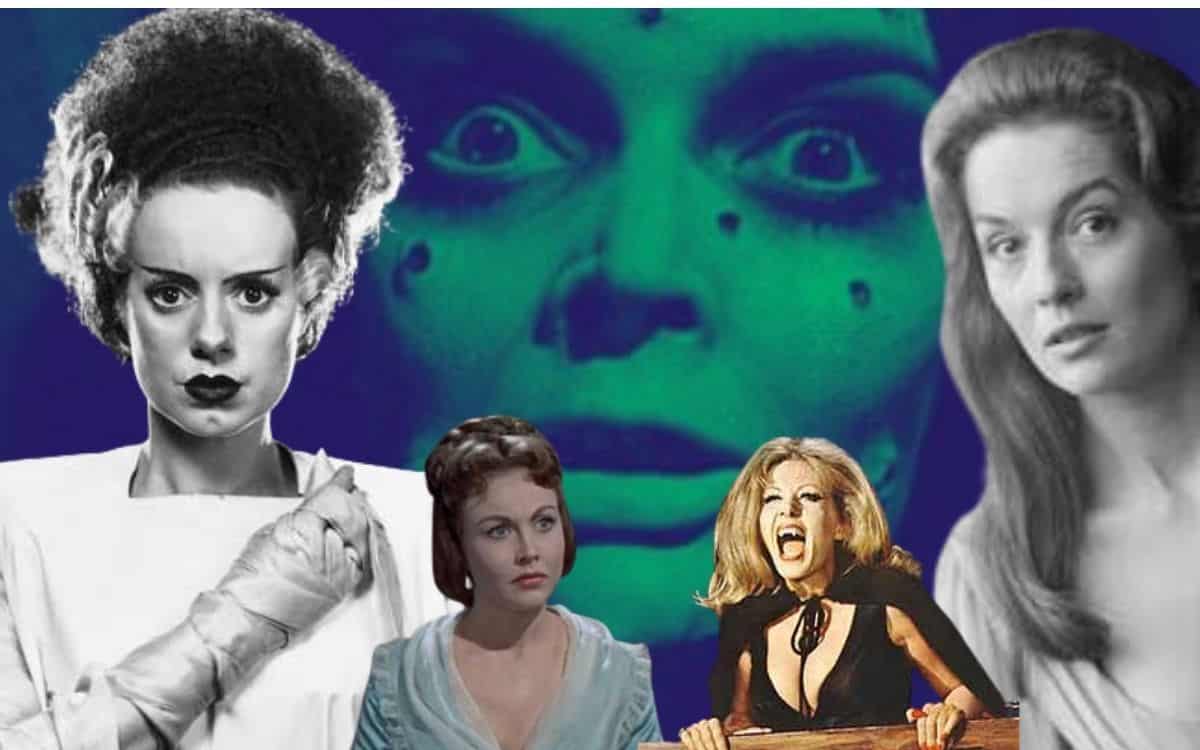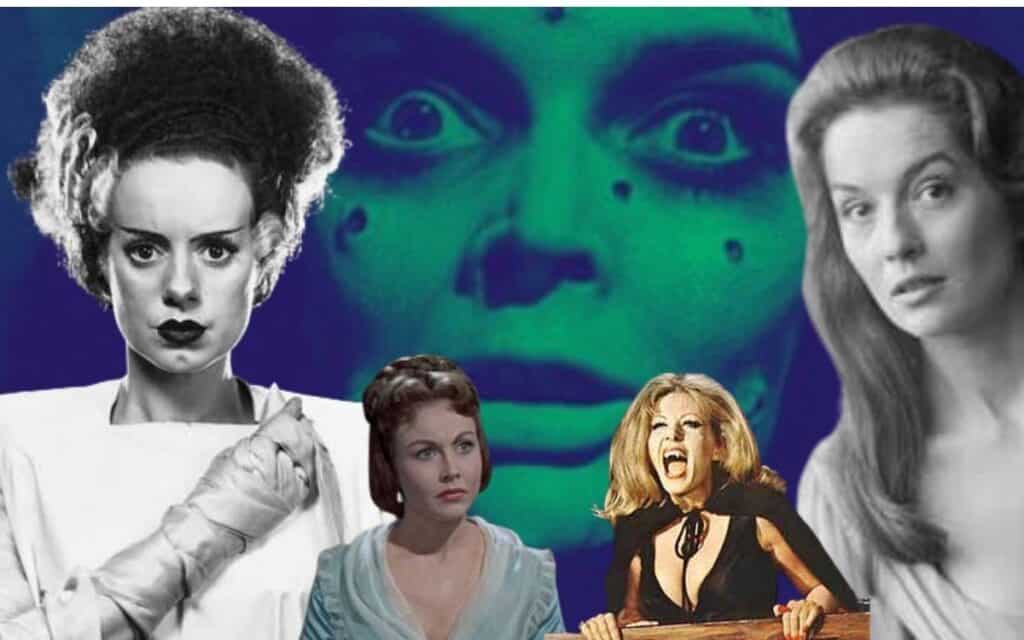 Actresses in horror films are often used as props to look good and be killed when the time is right.But there have been a large number of memorable performances that have escalated these women to Scream Queen status.
At first we wanted to run a proper poll but we soon realised after questioning the writers and contributors to Spooky Isles, we'd never be able to come up with a definitive list. Those who responded to our requests for lists were so different, there was no way we were going to get consensus on who were the top 10 actresses in British horror.
There was one name that came up time and time again. That was Barbara Shelley – she's practically on everyone's list.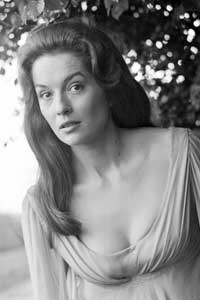 Actresses like Veronica Carlson, Ingrid Pitt and Hazel Court were pretty popular too.
Here's what our experts had to say:
Boris Karloff: More than a Monster author Stephen Jacobs picked horror legend Barbara Shelley as his top choice with Veronica Carlson coming second. His choice of Barbara Shelley was seconded by Pierre Fouriner from Frankensteinia (Spooky Isles' favourite blog), who threw in Universal Star Evelyn Ankers and Hammer/AIP star Hazel Court.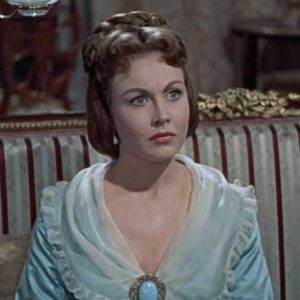 Writer and actor Stephen Mosley, of stephenmosley.net, said: "Barbara Shelley takes the top spot, especially for her performance in Dracula, Prince of Darkness, in which she perfectly captures the transformation from repressed Victorian to snarling, uninhibited vampire. I feel she is one of Britain's best and most underrated actresses." Stephen's list went like this:
Veronica Carlson
Martine Beswick
Caroline Munro
Elsa Lanchester
Madeleine & Mary Collinson
Hazel Court
Barbara Steele
Adrienne Corri
Andrew Garvey, our associate editor, went for something completely different. He said: "I'm expecting most people will go for a list that includes more of the actresses from classic British horror (especially the 1960s and 70s) so my list is a bit more modern-focused. Aside from Jenny Agutter, everyone on here is from the late 1980s onwards." Here is Andrew's list:
Amanda Donohoe "London-born Donohoe makes my list purely (or impurely) for her portrayal of Lady Sylvia Marsh, the serpentine sex fiend from Ken Russell's pervy and bloodsoaked Lair of the White Worm."
Ashley Laurence "The American actress earns her place on my list for her starring roles as Kirsty Cotton (her first film roles) in the first two Hellraiser films."
Shauna MacDonald "The gore-soaked survivor girl of The Descent, she goes back underground to kick more cavern-dwelling-mutant arse in the sequel."
Kate Beckinsale "Star of the immensely-silly Underworld series, Londoner Beckinsale has also been in 2004 CGI-fiasco Van Helsing and an underrated 1995 adaptation of James Herbert's Haunted."
Jenny Agutter "Not primarily known as a horror film actress, but she was great as the nurse/love interest in An American Werewolf in London."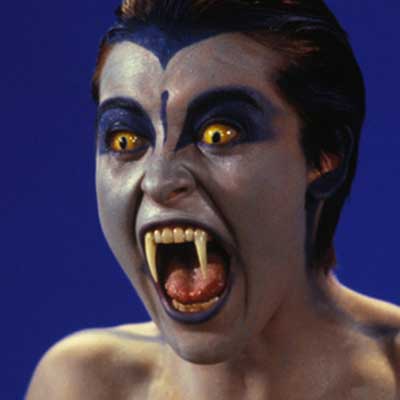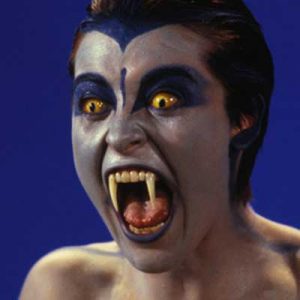 Jaime Murray "Hammersmith-born Murray has had plenty of film and TV roles, with her most notable horror genre appearances in TV series Dexter and British-American indie co-production The Deaths of Ian Stone."
MyAnna Buring "Swedish but making a fine career out of her links to British horror, in the last few years Buring has appeared in the Descent, Doomsday, Lesbian Vampire Killers, Devil's Playground, Kill List and Ripper Street."
Melissa George "Australian actress George has been in a fair few horror films (the Amityville Horror remake, Paradise Lost and 30 Days of Night) and really shines in British-Aussie co-production Triangle."
Jamie Winstone "Ray's daughter is a regular face in British horror films (Elfie Hopkins and uwantmetokillhim?) and played the starring role in the fantastic zombie/Big Brother miniseries Dead Set in 2008."
Michelle Ryan "Still best known for her teenage role on dismal soap opera Eastenders, Ryan has appeared in BBC miniseries Jekyll and 2012 horror comedy Cockneys vs. Zombies."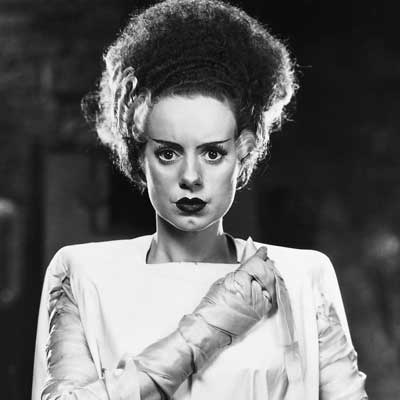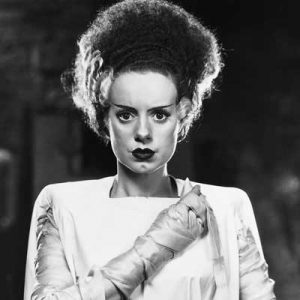 Simon Ball's responses were just as different. He said:
My Number One Woman of Horror has to be Elsa Lanchester as the Bride of Frankenstein (1935). The iconic make up from Jack Pierce was the icing on the cake of Lanchester' s brilliantly deranged performance. The venom with which she hisses at poor Karloff's creature was based upon the swans at Hyde Park.
Patricia Laffan as The Devil Girl from Mars (1954) clad head to foot in black PVC and after kidnapping fertile Earthmen to repopulate her planet. What's not to like.
Helena Bonham Carter marvellously bonkers as Bellatrix Lestrange in the Harry Potter films, Mrs Lovett in Sweeney Todd, the Demon Barber of Fleet Street (2011), Dr Julia Hoffman in Dark Shadows (2012) and as Morgan Le Fay in Merlin (1998).
Valerie Hobson just 17 when she played Elizabeth Frankenstein in Bride of Frankenstein (1935).
Madeline Smith just amazingly expressive as mute Sarah in Frankenstein and the Monster from Hell (1974) and so innocent as Emma in The Vampire Lovers (1970).
Martine Beswick the rather sexy evil half of Dr Jekyll and Sister Hyde (1971).
Ingrid Pitt voracious predator of The Vampire Lovers (1970) and Countess Dracula (1971).
Billie Piper kicked some serious monster arse as Rose Tyler in Dr Who and left a beautiful corpse in Penny Dreadful (2014)."
Jacqueline Pearce was The Reptile (1966) a role she could get her teeth into (yes I said it)."
Barbara Shelley slinky Cat Girl (1957) gruesome Gorgon (1964), wanton vamp in Dracula Prince of Darkness (1966) and brainy scientist in Quatermass and the Pit (1968)."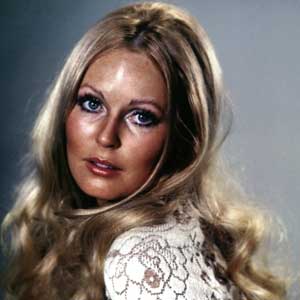 And to show it wasn't just blokes making their opinion known, Nia Jones, Spooky Isles' Welsh-based assistant editor, gave us a list focusing on the Hammer Glamour Girls. Her list was:
Ingrid Pitt (The Vampire Lovers  & Countess Dracula)
Madeline Smith (Taste the Blood of Dracula, The Vampire Lovers & Frankenstein and the Monster from Hell)
Veronica Carlson (Dracula Has Risen from the Grave, Frankenstein Must Be Destroyed & The Horror of Frankenstein)
Barbara Shelley (Prince of Darkness, Rasputin: The Mad Monk & Quatermass and the Pit)
Caroline Munro  (Dracula A.D. 1972 & Captain Kronos Vampire Hunter)
Valerie Leon (Blood from the Mummy's Tomb)
Raquel Welch (One Million Years BC)
Hazel Court (The Curse of Frankenstein)
Jacqueline Pearce (The Plague of the Zombies & The Reptile)
Yutte Stensgaard (Lust for a Vampire)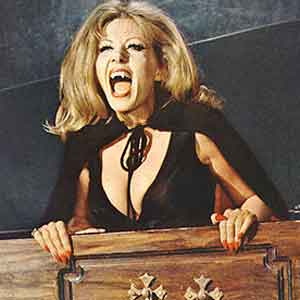 For what it's worth here is my list of women of British horror:
Hazel Court (she held her own with everyone horror star worth knowing, including Boris Karloff, Vincent Price, Peter Cushing, Christopher Lee, etc etc in all the top films, including Curse of Frankenstein and The Premature Burial.)
Barbara Shelley (probably the best female vampire ever in Dracula Prince of Darkness)
Barbara Steele (I am so surprised few others mentioned her – she made 1960s horror with the likes of Black Sunday and The Pit and the Pendulum.
Ingrid Pitt (if Barbara Shelley isn't the best vampire ever, it's only because Ingrid Pitt made The Vampire Lovers. Pitt was also in top films like The House that Dripped Blood and The Wicker Man.)
Una O'Connor (Belfast-born actress who played crazy old women in Bride of Frankenstein and The Invisible Man – you'd know her if you saw her. She played screaming old women perfectly.)
Elsa Lanchester (for pretty much the same reasons as Simon Ball said. Bride of Frankenstein is essentially the only female horror icon and she did it by appearing in one horror film.)
Linda Hayden (who gets on the list for her performance in Blood on Satan's Claw and Taste the Blood of Dracula. I loved her as Helga in Vampira too!)
Madeline Smith (yes, The Vampire Lovers was basically soft porn in parts, but she was very good in it. And her horror CV is excellent with the likes of Theatre of Blood and Frankenstein and the Monster from Hell.)
Veronica Carlson (She was memorable in some pretty unmemorable films, for example, the pretty awful Horror of Frankenstein.)
Jenny Agutter (because I'm having a hard time coming up with 10 and An American Werewolf in London is probably my favourite horror film and she's slightly more than just stage dressing in her role.)
So as you can see everyone has a different favourite Scream Queen.
There's nothing scientific about this article, it's just the opinions of a few Spooky writers and we value your feedback in the comments section.