BECKY KEANE describes why her family loves visiting the haunted Jamaica Inn in Cornwall…
Tales of the inn being used as a smugglers haven, a customer who was lured outside and murdered to ghostly activity plaguing the Inn to this very day, our family just have to stop at Jamaica Inn every year on our annual holiday to Cornwall.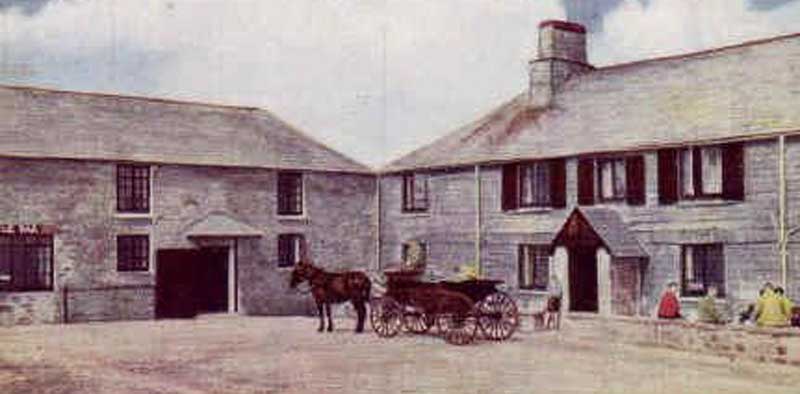 Hungry from a 3am start, we saw the lonely but majestic Inn built in 1750 standing proud on Bodmin Moor.
Tummies rumbling and our two year old eager to get out, we literally stand in awe at the beautiful countryside and the Inn itself.
Dark oak panelling and beams greet you along with the smell of juicy bacon, crisp toast and mouth watering sausages.
Lovely but spooky atmosphere at Jamaica Inn
A lovely atmosphere always welcomes us except one corridor. The corridor leading to the toilets and the gift shop always makes my blood run cold and hair stand on end.
The feeling of dread takes over me, to this day I don't know what  it is that makes me feel that way.
After breakfast and letting the children have a run about on the playground, we wanted to speak to the assistant manager Mark, he was already pre-occupied with a couple who had stayed the night in the hotel of Jamaica Inn.
After 15 minutes, we managed to grab a few minutes to chat to him.
A very welcoming and friendly man I felt totally at ease asking if the Inn had any recent activity.
He told us that the couple he was talking to just before us had a spooky experience in the night.
As all good hosts do, he asked the guests had they slept well. The gentleman replied "No".  In the early hours of the morning he had awoken to find two people standing at the end of the bed.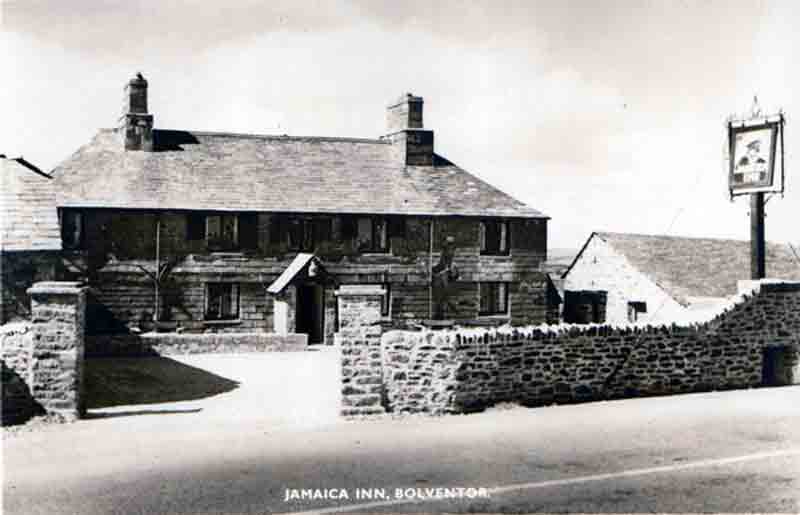 Mark also told me how he had felt drawn back to Jamaica Inn, he worked there years ago, he then managed another pub but always felt the need to go back.
It's no surprise that Mark wanted to go back to the place he loves so much.
In reception doing paperwork one day he felt a nip on his arm and thought nothing of it.
"Have you just been scratched"? asked his partner, Mark replied no. She pointed out that his arm was bleeding. Now the real spooky thing is that Mark's partner was aware something had scratched his arm because she had gotten the information from the Ouija Board session happening in another room.
Footsteps heard thudding along to the bar are believed to belong to a murder victim whose body was found on the moor.
He was enjoying his ale when he was lured outside, leaving his drink and killed. A man sitting on the wall in the courtyard has been seen, from his appearance it is said to be the murdered man still visiting the Inn.
Horse hooves are heard on the cobbles also in courtyard but when investigated nothing can been seen. The apparition of a male wearing a cloak and tricorne  hat who simply vanishes through doors has been seen many times.
Renovations are currently under going at Jamaica Inn so who knows what energy is being stirred up.
Jamaica Inn is one of my favourite places not just for its ghosts but for its friendly atmosphere and its locally sourced food.
It is well worth a visit for its breath taking views as well.
You can read BECKY KEANE'S review of Most Haunted's visit to the Jamaica Inn here.