Reading Time:
4
minutes
RICHARD MARKWORTH gets his teeth stuck into Blood for Dracula 1974 aka Andy Warhol's Dracula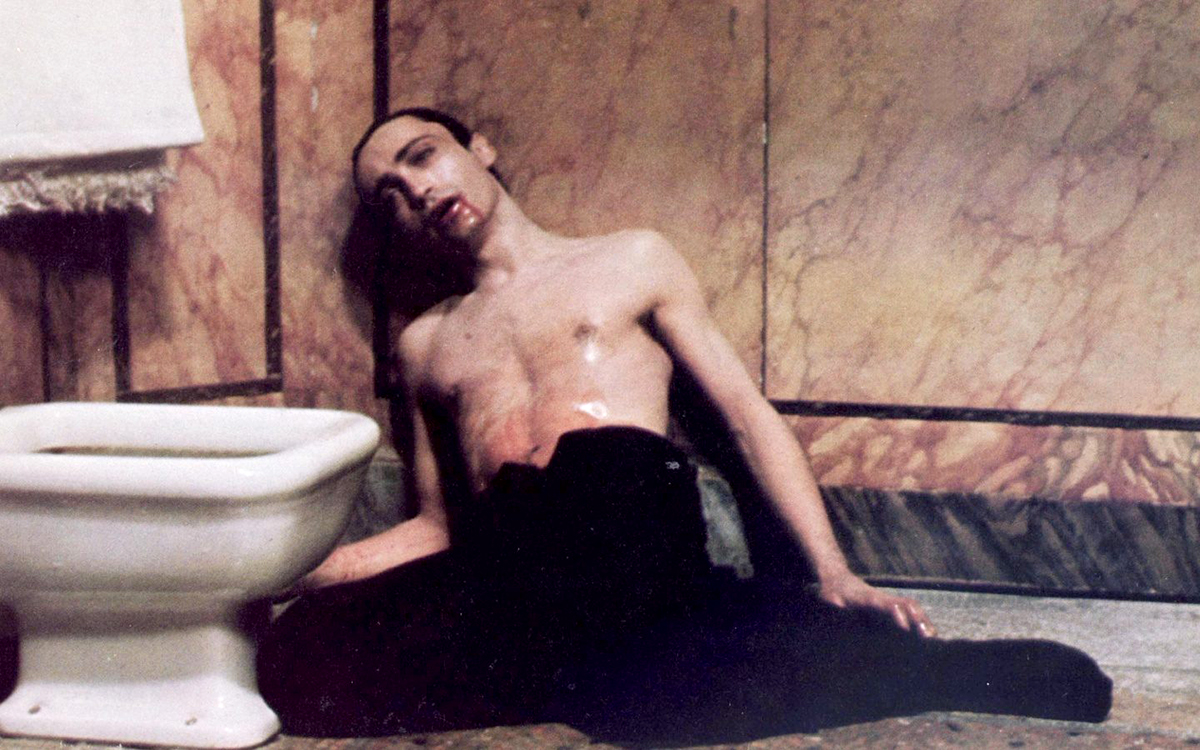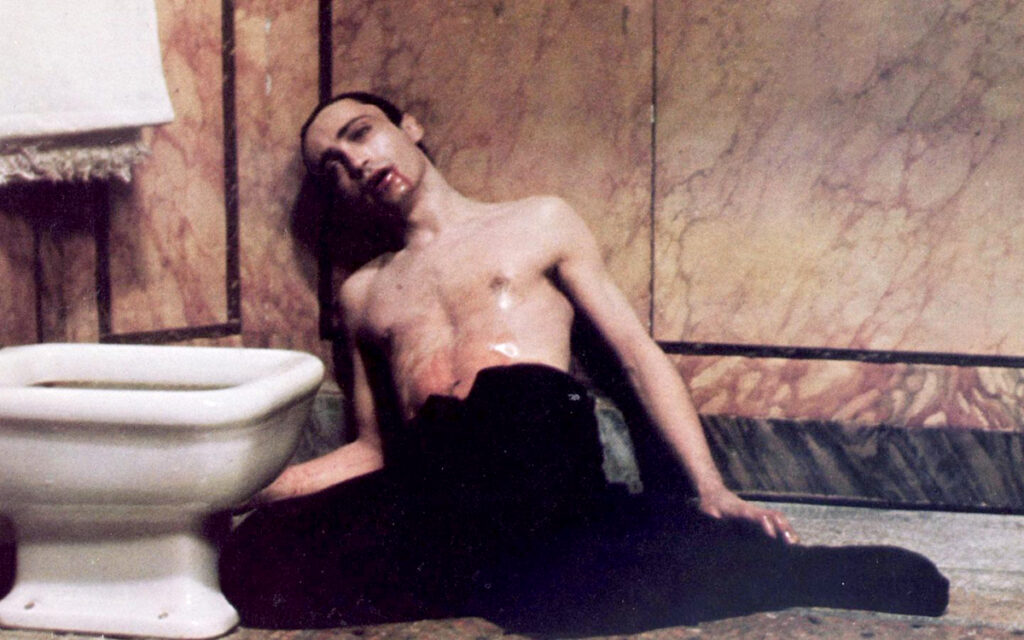 TITLE: Blood for Dracula aka Andy Warhol's Frankenstein
RELEASED: 1974
DIRECTOR: Paul Morrissey
CAST: Udo Kier, Joe Dallesandro, Arno Juerging, Vittorio de Sica, Maxime McKendry, Milena Vukotic, Dominique Darel, Stefania Casini, Silvia Dionisio, Roman Polanski
Blood for Dracula 1974 Review
After completing Flesh for Frankenstein (1973), aka Andy Warhol's Frankenstein, writer/director Paul Morrissey turned his attention to Bram Stoker's vampire classic.
Although decidedly less demented than his Frankenstein, Morrissey serves a familiar brew of nudity and gore featuring returning cast members, Udo Kier, Joe Dallesandro and Arno Juerging. Warhol, again, had little involvement.
Set in the 1920s, Kier's Count Dracula is a sickly, Romanian aristocrat, dying due to the scarcity of virgin's blood needed to sustain his undead existence, a comment on the moribund state of old-world nobility and the sexual emancipation of the working classes.
The opening sequence sees the aged Count in front of a mirror, applying make-up and colouring his hair, attempting to achieve a youthful, healthy appearance. The familiar trope of vampires casting no reflection serves to illustrate Dracula's fading physical presence.
Manservant, Anton (Juerging), realising the Count has mere weeks to live unless he acquires innocent blood, convinces his master to leave Romania and seek sustenance abroad. He suggests Italy, believing the Catholic population will contain a high number of virgins due to their religious upbringing.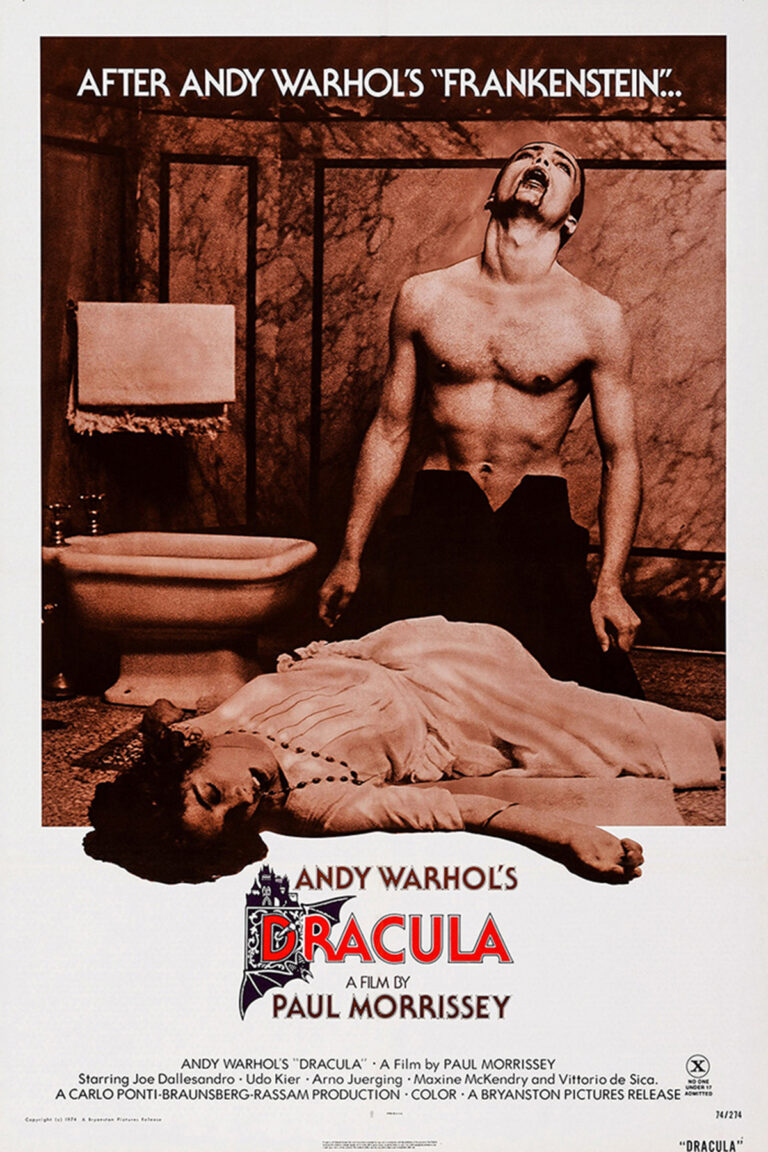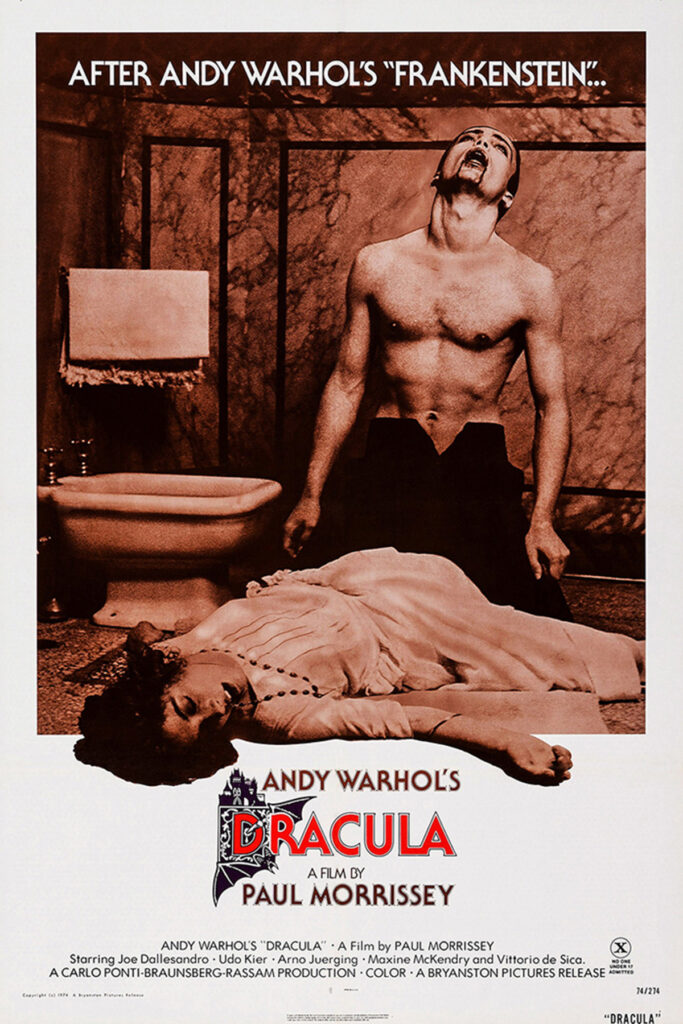 They embark on their quest in a car, obtained by Anton, complete with the Count's coffin and a wheelchair to aid the enfeebled vampire's mobility strapped to the roof.
Arriving in Italy, Anton spreads the word his rich master is searching for an unsullied Italian bride, in accordance with his family values, as a ruse to locate victims. He learns of the local di Fiore family who have four beautiful daughters and, according to one peasant, must be religious because they have "a very nice house". Anton is impressed.
The di Fiore's are an aristocratic family who have hit hard times thanks to patriarch Il Marchese di Fiore, (Vittorio de Sica) gambling their fortune away. He and La Marchesa (Maxime McKendry) are delighted to hear of the visiting nobleman and agree to him meeting their daughters in the hope he will marry one and reinvigorate their fortunes. They invite Dracula to their crumbling pile where introductions and marriage arrangements can be made.
However, there is a stumbling block. With one daughter, Perla (Silvia Dionisio), underage and the eldest, Esmerelda (Milena Vukotic), considered too old, La Marchesa decides the remaining sisters, Saphiria (Dominique Darel) and Rubinia (Stefania Casini), are the likely candidates. Unfortunately, they are far from the virginal maidens Dracula seeks, regularly indulging in carnal activities with their brutish Marxist handyman Mario (Dallesandro).
Mario, lustful and violent, clearly despises the family despite the triangle he has formed with Saphiria and Rubinia and yearns for a revolution to end the aristocracy. To say he is unimpressed by the arrival of a rich foreigner, and the family's plan to effectively sell off a daughter, is an understatement. As Dracula works his way through the di Fiore girls, each blood-drinking encounter with a non-virgin further worsening his health, Mario's suspicions grow until he finally realises the family have a vampire problem.
As with Flesh for Frankenstein, the film is played as a jet-black comedy with Kier again stealing the show. His ailing vampire, the antithesis of Christopher Lee's vital Count, would not look out of place in the company of a Thin White Duke era David Bowie. As Dracula and Anton commence their journey, Keir, frail and pallid, reclines in the backseat, his appearance reminiscent of a drug-addicted rock star being chauffeured between hotel and gig.
The rest of the cast perform with mixed results. The wooden Dallesandro makes no attempt at an Italian accent and resolutely sticks to his New York intonation, referring to Dracula's casket as a "caw-fin".
The film over-eggs it's theme of the nobility's decadence and decline and there are few likeable characters. The di Fiore family are degenerate and manipulative, and Mario little more than a loutish abuser whose behaviour leaves an unpleasant aftertaste.
The gory scenes, including Dracula vomiting up unclean blood, are cartoonish and the Count's climactic confrontation with Mario is remindful of Monty Python's Black Knight.
However, Luigi Kuveiller's atmospheric cinematography and Claudio Gizzi's moving score add dashes of undoubted class to proceedings.
Blood for Dracula 1974 is a 70s arthouse curio, morally dubious but worth investigating for Kier's singular take on the iconic character.
Tell us your thoughts about Blood for Dracula 1974 in the comments section below!
Watch Blood for Dracula 1974 Trailer