Captain Kronos Vampire Hunter 1974 feels more like an action TV show than a horror film, says DAVID SAUNDERSON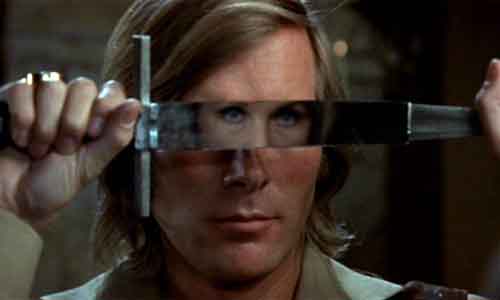 TITLE: Captain Kronos Vampire Hunter
STUDIO: Hammer Films
YEAR OF RELEASE: 1974
STARRING: Horst Janson, John Carson, John Cater, Caroline Munro, Ian Hendry and Shane Briant
DIRECTOR: Brian Clemens
PLOT: A former soldier and his hunchback advisor rid the land of vampires using every trick in the book (of which the filmmakers invented for this film).
MORAL OF THE STORY: Vampire hunters are cool. More vampires for them to hunt in this film would have made it a cooler film.
FUN FACT: Wanda Ventham, the mother of Benedict Cumberbatch (Sherlock) makes a significant cameo in the film.
GROWING up in Australia before the internet meant that I was grateful for any classic horror film I could find on late night television or at the local video shop.
Hammer films were particularly hard to come by. This is probably why I never saw Captain Kronos Vampire Hunter. I don't know if the film was available back then on video but it certainly wasn't on my radar.
Captain Kronos Vampire Hunter follows the good Captain (Horst Janson) and his trusty hunchback offsider Hieronymus Grost (John Cater) as they battle a vampiric scourge ravishing a Central European village.
The Captain pulls a Perseus on his vampire nemesis in Captain Kronos Vampire Hunter.
We learn soon into the film that contrary to popular belief, vampires come in all shapes, sizes and species, meaning a stake in the heart doesn't always kill them. And interestingly, blood isn't always on their minds – some of Captain Kronos' foes prefer to suck the youth out of their victims leaving once nubile lasses withered old crones.
Apparently the film was meant to be the first in a series following the adventures of Captain K.
After watching Captain Kronos Vampire Hunter last night, I can see why the film didn't light the world on fire. Yes, the film is a new slant on vampire lore and I'm sure at the time when Hammer was obsessed with blood-soaked breasts and nothing much else, Kronos was a breath of fresh air.
But I like to have my vampire films with atmosphere – the dark, murky kind of air.
There wasn't really a tense moment in the film and even though I failed to work on the twist in the end, most of the film was quite predictable.
Much of the film happens in the daylight hours and while this was the point (not all vampires are nightwalkers); it means Captain Kronos Vampire Hunter isn't really spooky.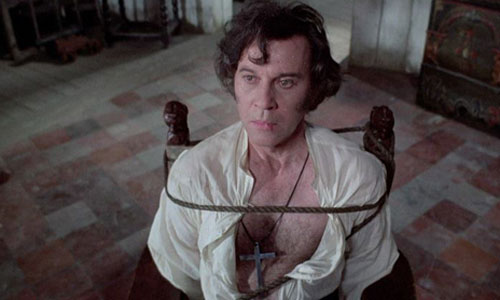 At best it looks like an historical swashbuckling drama devoid of any real terror. At times, it is like a western with our heroes cleaning up the town of bad guys.
The film was directed by Brian Clemens, the creator of The Avengers and Thriller shows. Clearly meant to be the start of an episodic series of films, Captain Kronos Vampire Hunter felt like a TV action show with the vampires playing second fiddle to our hero.
I appreciate Captain Kronos Vampire Hunter for its originality but while the world needed a vampire hunter, it would take another 20 years for Buffy to do the job properly.
Watch Captain Kronos Vampire Hunter 1974
Tell us what you thought of Captain Kronos Vampire Hunter 1974 in the comment section below!