Reading Time:
2
minutes
Carry On Screaming! 1966 reviewed by L.H. DAVIES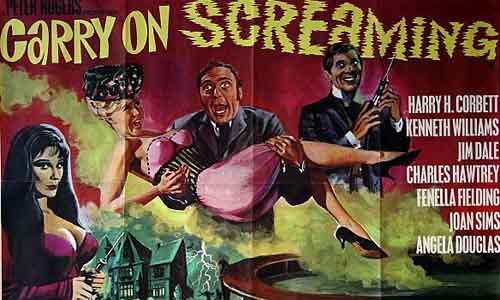 TITLE: Carry On Screaming!
YEAR RELEASED: 1966
DIRECTOR: Gerald Thomas
CAST: Kenneth Williams, Jim Dale and Harry H. Corbett
PLOT: Sinister Doctor Watt is kidnapping beautiful women and turning them into shop mannequins. Fortunately (or unfortunately, depending on how you look at it) clueless Detective-Sergeant Bung is on the case.
FUN FACT: The name of Kenneth Williams' character "Dr. Watt" is a play on "Doctor Who".
Review of Carry on Screaming! 1966
The fifth film in the Carry On Series, Carry On Screaming! 1966 was written and directed by series regulars, Gerald Thomas and Talbot Rothwell.
A parody of just about every horror film you can think of, Carry On Screaming! 1966 is an amusing romp full of the obligatory double entendres and innuendo that came to be expected from the Carry On franchise.
Starring regulars, Kenneth Williams (Dr. Watt) and Jim Dale (Albert Potter), they are joined by Harry H. Corbett of Steptoe and Son fame, who plays bumbling Detective Sergeant Bung.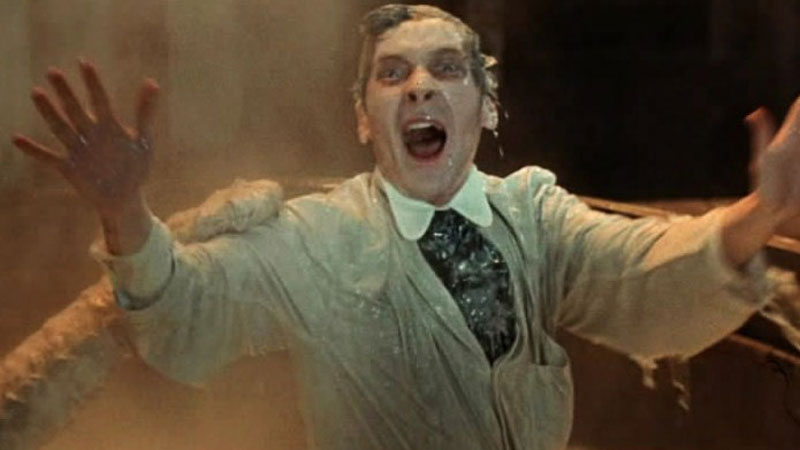 Carry On Screaming! 1966 also includes a number of other familiar franchise faces in the forms of Charles Hawtrey, who meets an unfortunate end in a public toilet and Joan Sims as the wife of the long suffering Detective Bung. Bernard Bresslaw makes an entertaining lurch-like butler with the role of Sockett, whilst Fenella Fielding plays Dr. Watt's seductive vampiric sister Valeria.
The story begins when Jim Dale's prospective lover goes missing in a local woodland, carried away into the fog by the farcical monster that is Oddbod. A creature whose accidentally severed body parts can, should they be subjected to electrical current, become a further lumbering creature to serve Dr. Watt's fiendish plan, to create the best quality manaquins for the local shop windows.
As Bung and his sidekick Slowbotham (played by Peter Butterworth) attempt to discover the whereabouts of the unfortunate young women Valeria uses her womanly wiles on the easily seduced detectives.
There is an amusing reference to Corbett's role in Steptoe and Son, as his character is transformed and forced (having drunk a Jekyll and Hyde type concoction) to ride to a local shop in a cart to break in, whilst the music from the aforementioned comedy show plays in the background.
By the end of the film chaos has ensued, and (to and extent) good triumphs over the madness of the undead Watt. The film is full of monster-inspired capers and references too all sorts of horror films, with heavy nods towards the Addams family.
It's an altogether ridiculous 90 minutes of ghoulish fun and is highly recommended.
Tell us your thoughts on Carry On Screaming! 1966 in the comments below!
Read Carry On Christmas 1969 TV REVIEW
Watch Carry on Screaming! 1966 trailer