Darklands 1996 is a occult thriller rerun of The Wicker Man, says SIMON BALL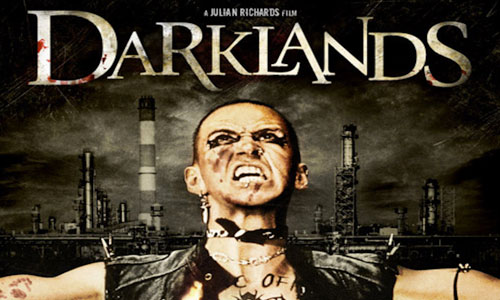 Title: Darklands
Year released: 1996
Director: Julian Richards
Cast: Craig Fairbrass, Jon Finch, Rowena King
Frazer Truick (Craig Fairbrass) is a former Fleet Street reporter now relegated to writing for the local rag in his Welsh hometown.
When trainee reporter Rachel Morris (Rowena King) gets him interested in the death of her brother at the local steelworks, Truick discovers that the death is linked to another story about animal sacrifices at a local church.
Soon Truick and Morris start having an affair, but all is not as it seems as Morris is part of a local pagan cult headed up by local politician David Kellor (Jon Finch) . What Morris wants from him is a baby to ensure the succession of the next ritual sacrifice victim, who just happens to be him.
Essentially Darklands is a rerun of The Wicker Man where the future of the steelworks replaces the fertility cult of Summerisle and Fairbrass gets to have a bit of nookie before meeting his doom.
Watch Darklands 1996 Trailer