Reading Time:
2
minutes
STEPHEN JACOBS ponders Stan Laurel's horror comedy, Dr Pyckle and Mr Pride (1925)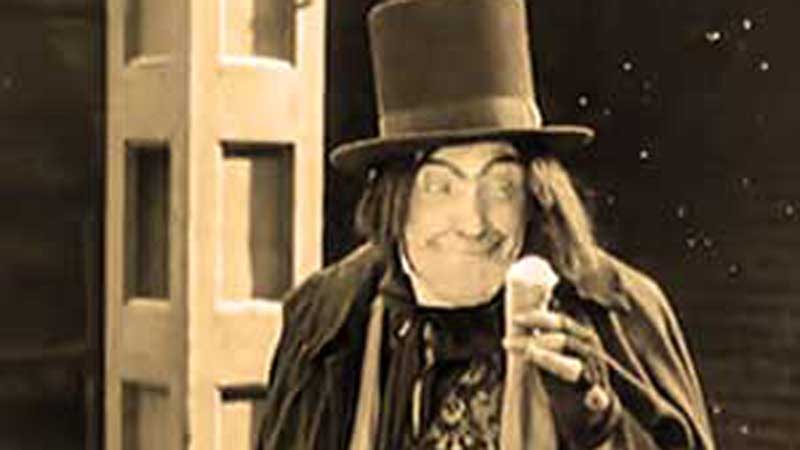 TITLE: Dr Pyckle and Mr Pride
YEAR RELEASED: 1925
DIRECTOR: Scott Pembroke and Joe Rock
CAST: Stan Laurel, Julie Leonard, Pete the Dog, Syd Crossley, Dot Farley
Review of Dr Pyckle and Mr Pride
In 1924 Stan Laurel began working on series of 12 two-reel comedies for actor/producer Joe Rock which became known, rather unimaginatively, as The Stan Laurel Comedies.
The penultimate short in the series was a parody of Dr Jekyll and Mr Hyde, now entitled Dr Pyckle and Mr Pride.
Released on the 30th July 1925, the story runs as follows: Dr Stanislaus Pyckle (Laurel) discovers the potion that can "separate the Good from Evil in the human mind." When he drinks the potion (which he has christened "Dr Pyckle's 58th Variety") he is, rather startlingly at first, transformed into Mr Pride.
He then embarks on a series of misadventures until his assistant ('A dainty English Miss – Don't blame England – We all miss occasionally') ends his antics by smashing a vase over his head (however, as the picture ends rather abruptly the original ending may be lost).
Laurel's Mr Pride is obviously based on the look of John Barrymore's Dr Hyde from his 1920 film (which was rereleased in 1925). Both have the elongated fingers and the long greasy hair. But where Barrymore's (and Stevenson's) Mr Hyde was a murderous thug, Mr Pride is more like a mischievous schoolboy, excitedly jumping up and down and taking delight in his antics, which include stealing a boy's ice cream cone and bursting a paper bag behind a lady's head.
Joe Rock later revealed that Universal had allowed the picture to be made on their lot with costumes from the Universal's wardrobe department – and it shows.The sets and costumes used in the short are great.
A reviewer of the time wrote, "The sequences in which "Pride" roams the streets and wreaks his evil deeds are the funniest of the picture. The deeds are most unexpected, such as stealing a child's ice-cream, tripping up a policeman, bursting a bag over a lady's head, etc., and cause "Pride" to jump with glee. Laurel's work in these scenes is excellent.

I agree and would urge you to watch this one.
Tell us your thoughts on Dr Pyckle and Mr Pride in the comments section below!