RICHARD PHILLIPS-JONES reveals how British horror films like Hammer and Amicus influenced European fright flicks
The international success of British horror had an interesting knock-on effect on other countries. In particular, Spain and Italy initiated their own horror cycles as their respective censorship laws became greatly relaxed. This had some interesting side effects. Firstly, established horror stars (both British and American) began to be hired for European productions, to improve chances of international distribution.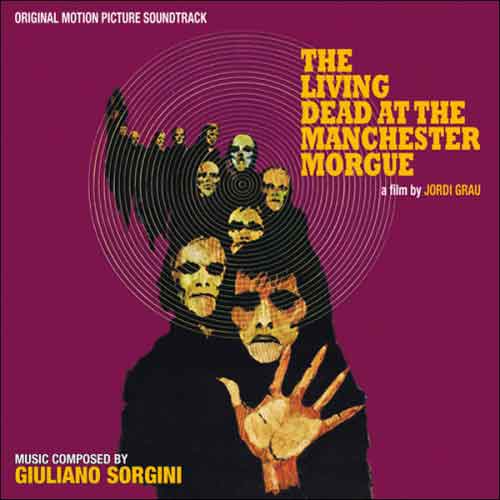 However, it's another by-product which concerns us here, namely a sprinkling of fascinating hybrids, which saw continental directors making projects in the UK. Often using mixed Anglo-European casts and crews, the films discussed here are some (but by no means all) of the more interesting examples.
READ: 5 Missing British Horror Films
Lucio Fulci is best known for splatter fests like Zombie Flesh Eaters, and for having several films cited in the Video Nasties furore of the 80's, but his filmography includes a couple of interesting UK-based productions. Lizard In A Woman's Skin (1971) is, on the surface another entry in the Giallo boom of the time, but emerges as more of a proto-slasher with Freudian overtones. Its superb use of London settings gives it a markedly different feel from its peers, a stalking sequence set at Alexandra Palace being especially memorable. Stanley Baker represented the British police, whilst lead actress Florinda Bolkan catered for the Spanish speaking markets.
More in the British Gothic vein was Fulci's very liberal adaptation of Poe's The Black Cat (1981), shot just a stone's throw from Hammer's old home in Berkshire. Although not one of Fulci's most personal efforts (he said he made it as a favour to its producer), it's a quite unique blend of his usual style and a more British sensibility. With sinister lead Patrick Magee, it's almost like a less restrained Hammer House Of Horror episode.
Spain's very own one-man horror industry was actor/writer/director/you-name-it Paul Naschy. Prolific doesn't even begin to describe his work rate – 10 films released in 1973 alone bear his name in some capacity. Whilst this made the quality of his output somewhat inconsistent, to say the least, there was no doubting his sincerity or his genuine love for the genre. His scatter gun, mix-and-match approach to classic horror influences produced some fine work on his best days.
Naschy added Anglo-centric flavour to his work by shooting location material in the UK for such as Dr. Jekyll Vs. The Werewolf and the quite bizarre Vengeance Of The Zombies (both 1973), whilst Seven Murders For Scotland Yard (1971) followed a modern day Jack The Ripper copycat through Soho, throwing a dose of cannibalism into the mix for good measure.
Jorge Grau's The Living Dead At The Manchester Morgue (aka Let Sleeping Corpses Lie) more or less transplanted the premise of Night Of The Living Dead to our very own Lake District, and very effective it was too. This Spanish-Italian co-production certainly wasn't lacking in the shocks and gore department, but it's the juxtaposition with such genteel and tranquil surroundings which is especially disconcerting, most notably as the undead devour a country policeman in a churchyard. Cut by several minutes in the UK, it would be 30 years or so before we would see a more complete version on our shores.
Possibly the most intriguing Euro visitor was Catalan film maker José Ramón Larraz. He actually relocated to the UK for several years in the early 70's, his detached view giving a feel very much of a visitor abroad. Accordingly, his view of the landscape looks considerably different from that of an indigenous film maker.
Most notable for horror fans are two films Larraz released in 1974. First up was Symptoms, with a sterling turn from Angela Pleasence, following one woman's descent into madness. However, Vampyres is probably his most celebrated film with the horror fraternity, and he even pays the ultimate Brit-horror tribute by utilising Oakley Court (aka Hammer's original Castle Dracula). This tale of of two lesbian bloodsuckers on the loose in Berkshire has grown a considerable cult following over the last 40 years. At the time of writing, a remake is in the works, with an appearance from our very own Caroline Munro. Ironically, this version is being made in Spain.
Whilst none of the above films are Brit-horrors in the strictest sense, they were all shot here and provide an interesting bridge between their respective countries' genre traditions and the influence of our own rich horror heritage. All are well worth investigating.