Reading Time:
3
minutes
Back in 2014, Spooky Isles' David Saunderson and Paul Adams visited celebrated English horror writer Guy N Smith at his farm in Shropshire to discover what makes the horror master tick (or is that click, click, click?)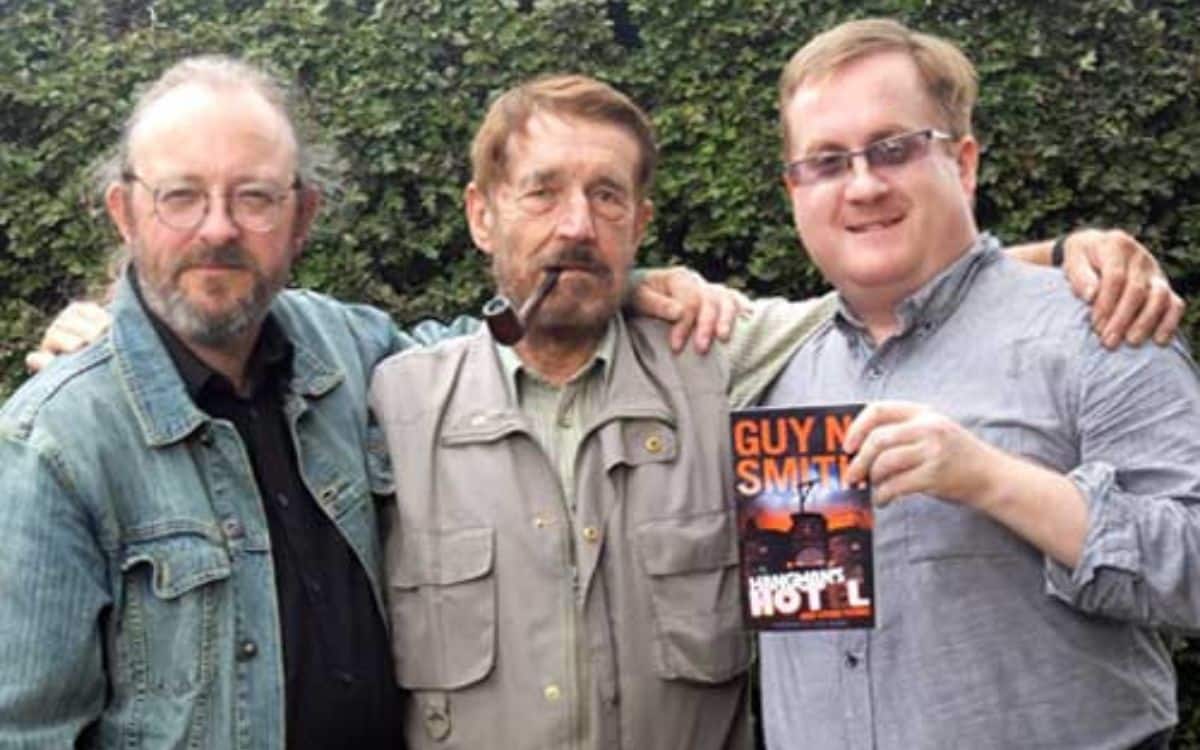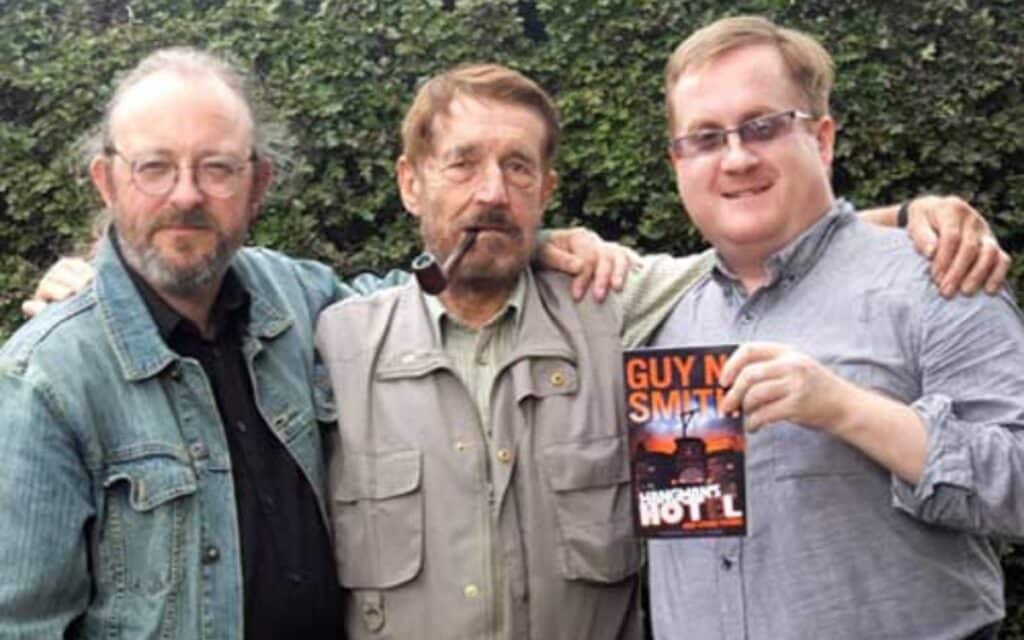 Guy N Smith (1939-2020) was a renowned horror writer known for his gripping and terrifying storytelling, including Night of the Crabs, Locusts, Doomflight and Werewolf by Moonlight.
With over 70 published books, his work spanned various subgenres of horror, from creatures of the deep to supernatural hauntings.
Back in 2014, Paul Adams, an avid admirer of Guy N Smith, invited me to visit his childhood hero at Smith's home in Shropshire. We travelled for hours to meet the author in person.
During our journey, Paul passionately shared his deep appreciation for Smith's books, recounting the first time he encountered his work in 1977. Smith's novel, Night of the Crabs, left an indelible mark on Paul, inspiring him to become a writer himself. Smith's writing style, characterized by fast-paced, action-packed horror with no frills, spoke to Paul, igniting his own passion for storytelling.
Finally, we arrived at Guy N Smith's residence in Shropshire, and he graciously invited us into his home.
We discussed his latest release, Hangman's Hotel, which harkened back to his first book, Werewolf of Moonlight, published in 1974.
Smith revealed that, despite changes in the publishing industry, he remained true to his writing style, favouring straightforward horror narratives over complex plotlines. He cherished the simplicity of a well-told, gripping story and avoided excessive descriptions that could tire the reader.
As we delved deeper into the interview, we discovered that Guy N Smith's fascination with horror stemmed from his love for what he called "fun horror".
His stories often featured nature pitted against humanity, with giant crabs, snakes and locusts wreaking havoc. He explained that he wrote with the readers in mind, delivering enjoyable, fast-paced tales that captured their imaginations.
The conversation took an intriguing turn as Paul brought up the topic of paranormal elements in Smith's writing. Although Smith claimed that he had not drawn inspiration from personal experiences, he did mention some paranormal occurrences in his own home.
Objects mysteriously vanished and reappeared, leading Smith to acknowledge the presence of supernatural forces. However, he assured us that he had made peace with these incidents and no longer felt threatened. It seemed these experiences had influenced some of his recent works, infusing them with elements of the supernatural.
Reflecting on his extensive writing career, Guy N Smith expressed gratitude for the readers who had found enjoyment in his books. He shared heart-warming encounters with fans who remembered reading his works during their youth, emphasising that bringing pleasure to his audience was the true essence of his craft.
In conclusion, our visit with Guy N Smith provided a glimpse into the world of a legendary horror author. With his fast-paced, action-packed narratives and focus on fun horror, Smith had garnered a dedicated fan base that spanned decades. His unwavering commitment to storytelling, combined with his recent exploration of supernatural themes, ensured that his work continued to captivate readers and inspire aspiring writers. Guy N Smith's contribution to the horror genre was truly remarkable, leaving an indelible mark on the Spooky Isles and beyond.
You can listen to the full interview below.
Listen to Guy N Smith Interview